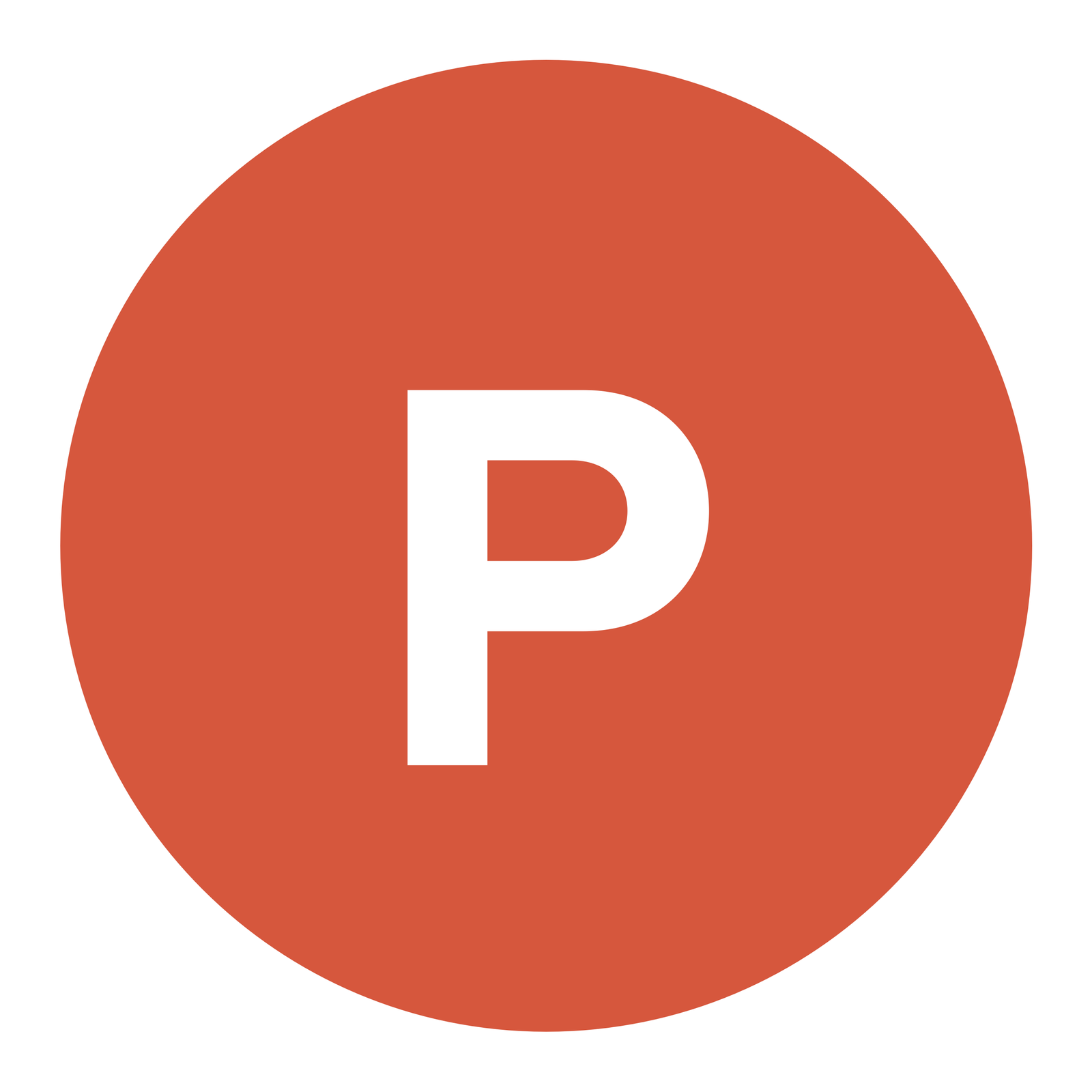 Who is Ryan Hoover, and why should you care about him? I suppose you don't have to care about him, but it might pay good dividends to actually try and understand someone who is behind a project – Product Hunt – that might help to accelerate your business idea(s).
I first wrote to Ryan back in early March, I was hoping he'd grant me access to publish startups on behalf of other companies, as at the time – I was covering quite a bit of startup stories, and thought it would be of benefit to myself to learn more about companies from their employees directly.
Ryan was already busy with getting the site up to par, and told me he'd see what he can do. In other words, he'd try and squeeze me in when more room would become available. Fortunately, I got caught up in other projects and started working with different clients, so reporting on startups became less of a priority.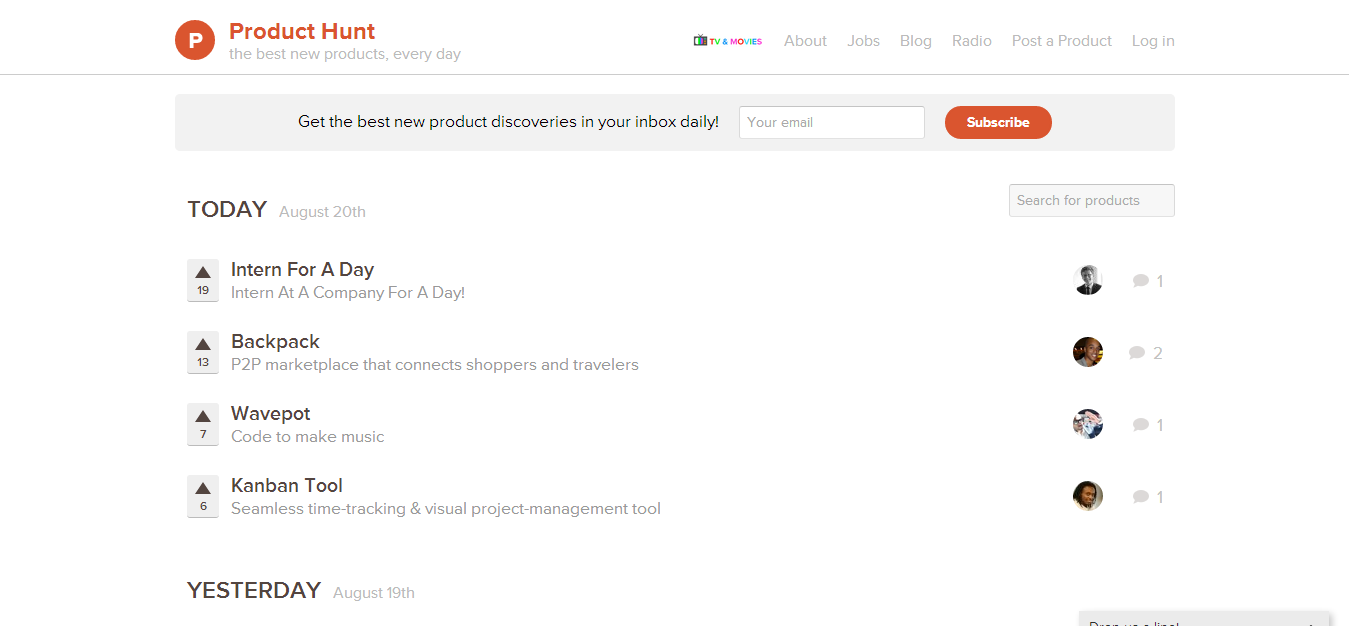 Trying to go a day without checking Product Hunt for new submissions was quickly becoming increasingly difficult. New startups, fresh perspectives and most importantly – the ability to interact with the brains behind each startup was more like an addiction than anything else.
There is a big difference between reading the About Us page for a startup, and actually seeing the people who're behind the company – explain everything to you, why they think their product is necessary, and why they think that they can help to make your life better, even if only by a little margin.
Product Hunt Raises $1M in Funding
I had completed the majority of segments for this piece, but shortly after leaving it in the drafts, Ryan announced that Product Hunt would raise the first major investment for $1M. He is clearly over the moon with the news, and I'm hardly surprised. He took his dream and made it happen.
In addition to the $120,000 Product Hunt announced it raised from Y Combinator, Product Hunt founder Ryan Hoover says the site raised the $880,000 from Ashton Kutcher's A-Grade Investments, Abdur Chowdhury, Andrew Chen, betaworks, Brenden Mulligan, Cowboy Ventures, CrunchFund, Google Ventures, Greylock Discovery Fund, Jack Altman, Ludlow Ventures, Naval Ravikant, Nir Eyal, Slow Ventures, SV Angel, Tradecraft and Vayner/RSE.
You can read more about the investment on TechCrunch, the TC post actually talks about their newly released iOS application as well.
Product Hunt Launches an iOS Application
What better way to keep up with the latest on Product Hunt, if not on the move? Ryan tells us that the iOS application was one that people would request the most, and so it felt natural to find someone who could take that vision and transform it into something real; Product Hunt for iOS.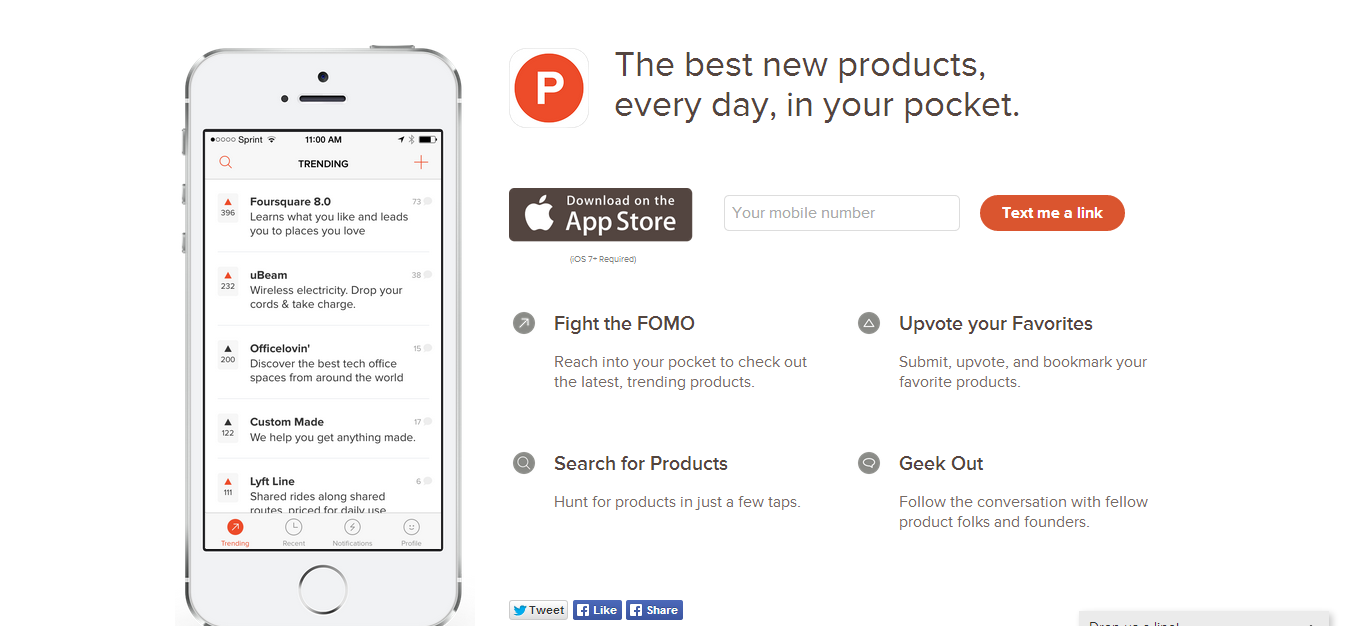 David McKinney took the initiative to reach out to Ryan, and ended up being the person in charge of overseeing the iOS project. I think the app looks great, and it will inspire a lot more community activity down the line. Unlike hardcore coons, some of us have the restrictions of being able to check only the most trending content.
What's it about?
It's about 'geeking out' over the latest and best products that creatives, individuals and businesses alike are building, every day. It's a hangout like place for technology enthusiasts to gather around and share the latest startups in every possible category you can imagine. (I think that the adult industry is forbidden.)
It is a Y Combinator S14 company that has already attracted enough attention and love from investors, that I highly doubt we're going to see it collapse out of the blue. Ryan himself admitted to seeing people from Andreessen Horowitz create accounts on Product Hunt, so there is definitely the potential to attract more than just a few thousand visitors.
It's worth knowing that Nathan Bashaw is also one of the people behind the original idea of the project, he's been more on the programming side, but should be entitled to credit where its due as much as Ryan himself is.
How difficult it is to use?
Product Hunt is silly-easy to use. The only real requirement is to have a Twitter account at your disposal, in order to signup for the site. Everything else, it's easy as pie. Once you've signed up, you gain access to some additional features.

Submit — You can now submit products and startups for others to explore, either your own or one that you love immensely. Remember, save time for the review team and search for duplicate submissions.
Upvote — Only registered members are able to cast their votes for products, either upvote or downvote.
Comment — At this time, only previously approved members are able to leave comments, as the Product Hunt team are working hard to scale the product for more users, and thus more comments.
Awesome — You get to be awesome for having signed up, plus it might help to have an archive of things that you've cast your vote for, which can be found on your profile page.

You can think of Product Hunt in the same way you'd think of Hacker News, or Reddit. They're really similar in their ecosystem, only the focus is shifted on one particular thing – products.
How can it help You?
I highly doubt that Product Hunt can keep the promise of helping you to achieve all your dreams, not for everyone it can't. In itself, it is still a very young media platform, and has a very long way to go before becoming a household name. As a matter of fact, I doubt that the team behind Product Hunt are thinking of conquering the world with their product. They aren't.
Having said that, there is enormous potential and exposure when it comes to sharing your unique ideas with people who crave something new and exciting. I began writing this post, and at the time there were 4 products listed on the top of the page of Product Hunt, right now – two hours later – there are 11 products listed on the top of the page. Scale it how you like.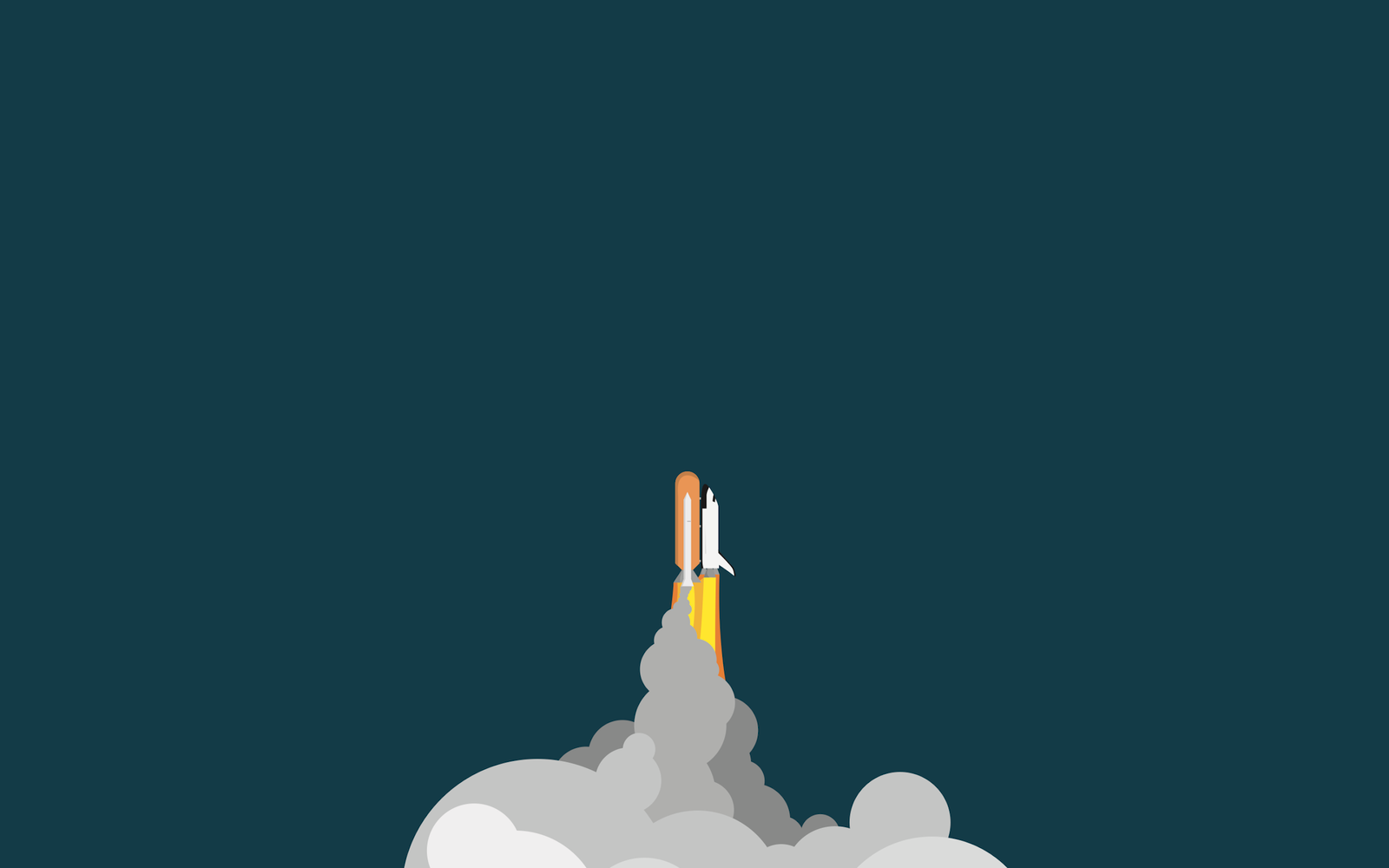 Rather than explaining everything within a paragraph, I'll option for a list of benefits that Product Hunt can offer to your business, product and/or startup. They're all my own takes and perspectives, so feel free to share your own!
Exposure — Visitors, leads, social shares. It all adds up. It all matters. It is what Product Hunt was built for. Few examples below.
Feedback — Insightful comments from other entrepreneurs, encouraging advice and feedback. New ways to look at things.
Opportunities — Investors, people with money, potential partners. They're on Product Hunt, you just need to have the right idea about what you're building, and they'll come.
Friends — Ryan himself encourages to utilize real-life meetings, coffee breaks with fellow entrepreneurs. It makes for a more meaningful business friendship.
Recognition — Rather than avoiding the sudden spike of people interested in your product, take the chance to show the world what you're about. Transparency is key.
I think that is a reasonable amount of free stuff in exchange for your honesty and transparency, and if that wasn't enough; here is the latest statistics data from Ryan himself.
Product Hunt, a daily list of up-and-coming tech products, garnered the attention of the Silicon Valley investor community as a way to find new startups to back. It has received 1.8 million visits to products featured on the site in the last 30 days and attracted 53,000 e-mail subscribers. — Ryan Hoover, YC S14
Isn't that exciting?
Product Hunt as a Starting Point for a Success Story
I guess, in a sense, what you're looking at right now is the success story of Product Hunt itself, not the companies that it has helped to grow, expand or even sell. Even in the early stages of this year, people were writing about their success with Product Hunt, and how they admired the free publicity it has given them, and the businesses they run.
How FrontApp Raised 230 Unique Leads in One Day
In recent news, I really liked the blog post from Mathilde Collin, CEO of FrontApp – she built a report based on her data that she was able to gather from having been featured on three very popular media platforms that provide exposure and growth opportunities.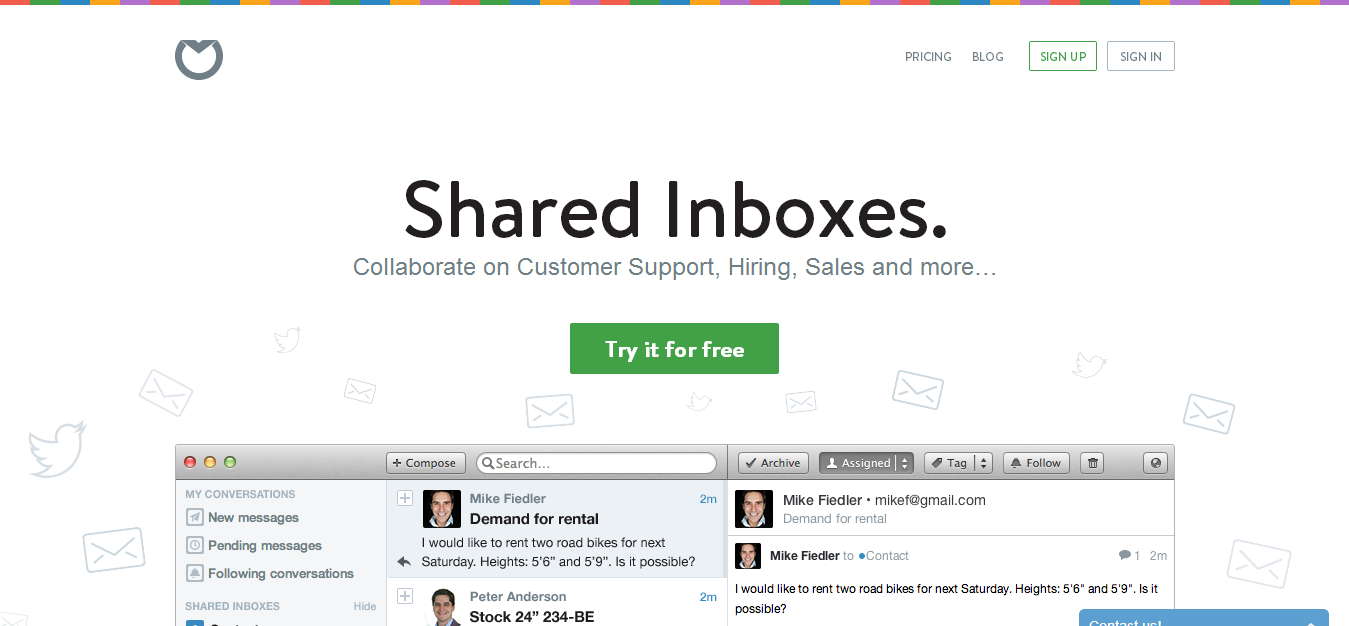 Those platforms included Product Hunt, Hacker News and TechCrunch. She narrows down the data wonderfully, counting the advantages and disadvantages of each outlet.
Since we have a 14-day free trial, we're not able to measure the actual number of customers we got through the different channels yet but we'll share those with you soon. — Mathilde Collin
I hope that Mathilde will find the time to make that follow-up post happen. Also, she was kind enough to prepare a slideshare presentation of her study, so I have included it here as well. By the way, see this other slideshow built by the Front team as well, it's a breakdown of the most popular channels for building your first x,xxx signups!
Unexpected Raise in Growth for Subbly
Stefan Pretty who is one of the people behind the subscription box service Subbly has a few things to say about Product Hunt, and how it helped him to achieve an incredible growth rate, literally unexpectedly. "It wasn't long before we realized that it's impossible to have complete control over a launch (such is startup life)." – says Stefan in his blog post.
We experienced 284% growth in sign ups and nearly 400% growth in paying customers off the back of being featured on Product Hunt. — Stefan Pretty, Subbly
Stefan continues to praise the Product Hunt platform all the way through his success story, but he also adds some really interesting insights about the process of being 'featured' on a site like Product Hunt. "All of a sudden emails began arriving in our inboxes. VC's, angels and accelerator programs from all around the world are interested in learning more about Subbly." – says Stefan about the interest from investors he was able to receive.
I think that there is great potential for younger generation minds to come together and build something great, if they believe in changing peoples lives (and not the whole world), perhaps there are treasure chests to be found after all.
Openfolio Tapped Into the Like-Minded Pool of Customers
Hart Lambur, who is the Co-founder of Openfolio, shares his excitement and achievement in a Medium blog column that he wrote shortly after being voted to the top by the Product Hunt community. "Openfolio isn't an easy concept to message. We are trying to reinvent personal investing for the Millennial generation." – says Hart, and is happy that his vision was well received.
The traffic we received was impressive: 1554 new unique visitors, of which 239 signed up (15.4% conversion ratio). This was just day one — one week later we broke 1000 new signups. — Hart Lambur, Openfolio
But, while the stats are exciting and more people customers are great to work with, he emphasizes that the biggest takeaway from his Product Hunt success was the feedback he was able to receive after people had tried his product. Just like Stefan (Subbly), Hart was also approached by several investors and VC's to have a cup of coffee, and you know what that means!
Story You Won't Want to Miss
We've covered three great success stories, all of which have been reasonable in their length. I wanted to add one more, something along the lines of cherry on the top. It is a review of the potential that Hackers News and Product Hunt have over changing peoples lives for the better.

By clicking on the above image, you'll experience a case study of how Pieter Levels was able to attract tens of thousands of visitors to his startup, as well as opportunities from people like Matt Mullenweg, the founder of Automattic. How cool is that?
The Pattern of Success
I guess we all were able to witness the sheer volume of success that a young and breeding website like Product Hunt can bring. It might come down to luck – I think it comes down to building what you love, and then letting the whole world in to have a look at it. In the worst case scenario, you'll be taking away positive advice, and an experience of a life-time.
Last words…
I thought of this during my lunch break, before I continued with finishing up this post. It was a metaphor that sort of defines Product Hunt for myself. It goes like this,
There is no do-this-and-win formula for Product Hunt, all depends on your product. People are unique. — Alex Ivanovs, CodeCondo
what do you think, does it ring a bell for you?
I hope I inspired you to begin building an awesome product of your own, and perhaps you'll one day send me an email, saying: "Hey Alex, you did inspire me – here, take a look at my startup!" – How cool would that be, right?
I feel like I have expressed everything there was to express about this media platform, hopefully – I didn't forget something very obvious, not that I would mind admitting it. Either way, thanks for reading and I'll be leaving you with a couple of more articles and resources from other industry experts.
Product Hunt – Articles & Resources