It is not always the case that your home country will be the best option to start your tech startup. At times, choosing the right country to start your journey will take you a few step ahead of your competitions. Now, it is tough to find that perfect country to start your business when it is not your home country! Let's give it a try. In this article, we are going to look at the 10 best countries where you can start your tech startup.
1. United States
United States is considered as one of the most entrepreneur friendly country on planet. They have a philosophy called "American Dream" where they focus on improving life with the power of entrepreneurship. All big companies have setup their headquarters in United States including all the venture capital and investment groups which make it easier for startups to get funding.
Also, the consumers are the most educated ones when it comes to using technology in United States. This helps a lot when you are launching a complex tech idea based venture! That's one big reason that companies like Uber became successful.

2. Singapore
The next best destination to start your tech startup is Singapore. Singapore is considered as a financial hub and the country is very stable when it comes to finance and tech industry. The environment is entrepreneur friendly and the country offers special access programs to attract entrepreneurs too.
Though Singapore is a small country, it has developed wildly in last twenty years making Singapore one of the fastest developed countries on planet. Therefore, if you have a tech business idea that you want to make into reality, Singapore is a great option to go towards.
3. Germany
Recently, Germany has seen a very positive movement towards tech businesses and startups. Germany is now considered as the financial leader of European Union and it can be a great place to start your business. Companies like Supercell has recently seen huge success operating from Germany. The country is very stable in terms of economy & politics.
The government along with the other branches of economy is very user-friendly which makes Germany a top choice for entrepreneurs. Germany also has a very good entrepreneur entry policy which attracts entrepreneurs from different parts of the world to go and setup their business in Germany.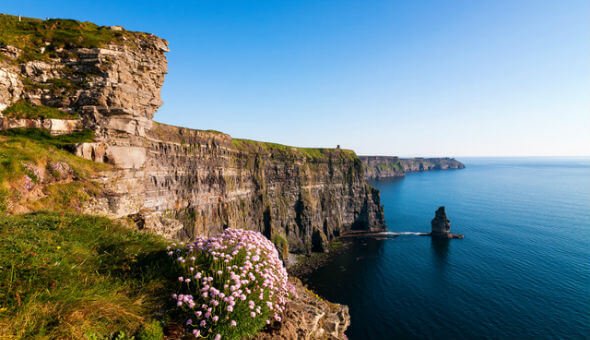 4. Ireland
Ireland has always been known as the Silicon Valley of Europe. After the actual Silicon Valley, big tech startups have all their offices in Dublin, Ireland. The tech culture is there and that is what helps tech startups the most! You will not be feeling alone when you are launching your tech business in Ireland. Universities like Trinity Business School are now offering interesting education programs such as MSC in Digital Marketing too which helps the tech community to improve at a rapid rate.
5. New Zealand
New Zealand does not come at the top of the bucket list for most people when it comes to selecting a tech destination but this small economy has proven its power overtime. Being a small economy, New Zealand is now considered as a model for other countries who are trying to develop a startup eco-system. World Bank has continuously rated New Zealand as one of the best places to start your business and there are a lot of reasons behind that.
You need a proper system and a hassle-free culture more than anything else when you are starting your business and this country makes that possible. That's why, New Zealand is one of the top picks for entrepreneurs.
6. Denmark
Denmark is especially popular for the Scandinavian style of welfare system. The country is very business-friendly and that's why, this is a great place to start your tech startup. One great fact about Denmark is the dynamic lifestyle. It is tough to surprise Danish people and that works in a positive way for a lot of tech businesses. There are different angles to look at it. One way is to understand that you can easily experiment with different services and offerings to the Danish environment as people are ready to accept your startup right away.

7. Hong Kong
If you want to start your tech business anywhere in Asia, Hong Kong is the best place to make that happen. A lot of people think China would be a better place, but China comes with a lot of restrictions and will be more difficult when compared with the benefits when it comes to operating a business. Therefore, Hong Kong is definitely the place to go for. With Singapore, Hong Kong was one of the top choices by World Bank in terms of the favorability of location.
8. United Kingdom
United Kingdom is undoubtedly the biggest financial hub of Europe. United Kingdom has both the history and the power to make a business successful if it has the potential in it. The consumers are advanced and ready to accept new things. Most importantly, the government has a lot of corporation benefits in terms of tax cut and visa when it comes to operating your business in United Kingdom.
9. Sweden
Sweden is known as the third most business friendly country in the entire Europe and it is also known as the second most business friendly country when it comes to the Scandinavia region. That tells us a lot about the culture. It is a multi-cultural society with people from all over the world. Entrepreneurs are visiting Sweden on a regular basis with a hope to start their new venture there and a lot of them are being successful too, thanks to the transparent governance and business handling processes in Sweden.
10. Finland
Finland actually had a better impression in terms of a great country to start a tech startup a few years ago. Finland wasn't able to hold the position when countries like Ireland and Sweden started to grow rapidly. However, it is still a great place to start your tech business. The economy is getting bigger and better! The universities are spending a lot of money in tech research which is resulting in better startups inside the country.