One of the latest trends in web design in 2016 is the minimalist theme, which calls for websites to make use of color and space through the simplest of design elements. To create a website that is fully cohesive, these elements should extend beyond the information provided on the webpage, and the images within it. It is also necessary for any icons to have a minimalist appearance to complete the look. Minimalist icons should have limited background colors and clear diagrams to ensure that they blend in well and bring the web designs to life. Here are 10 amazing minimalist icon design sets that are available for free.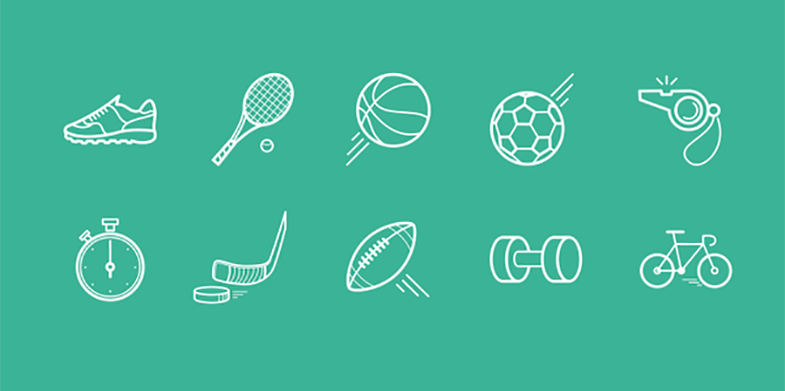 Are you a budding sports enthusiast or have a blog that reports on sports of all kinds then you will appreciate this free minimalist icon design set. Featuring icons for tennis, sports, football and other sports means that all your sports reporting is fully covered. In addition to these classic sports, you will also find sports elements like whistles and stop watches. The icons can be used on both white and colored backgrounds.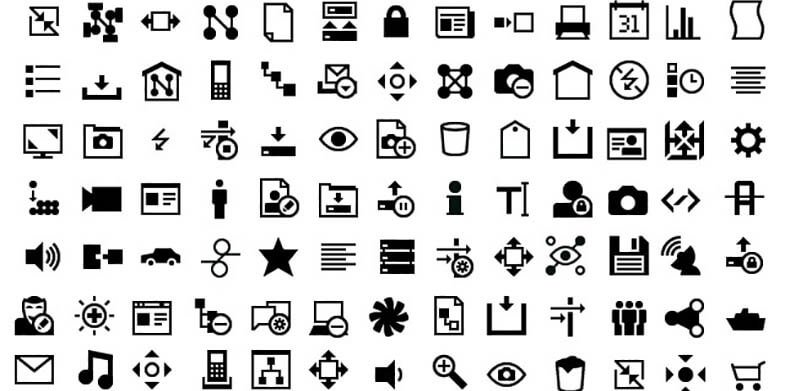 PICOL means pictorial communication language. When you choose PICOL, you will find that you have a vast array of minimalist icon design sets to choose from. A total of 3 free minimalist icon design sets are available. In each set, there are more than 517 icons in various pixel formats including 16×16 and 32×32. In addition, any format that you select will include the SVG vector package. The icons include the basic symbols such as internet, email and shopping cart. Although every symbol is simple in its design, it clear conveys what it stands for.

These minimalist icons are the perfect addition to a travel website about the joys of camping adventures. They have white outlines and are see through, helping them blend in easily with the background of the website. The icons include a trio of acorns, a couple of firewood logs, leaves, trees and so more. When you really want to say it with words, you can do so using these icons.

These minimalist icons take on a definitive retro style, appearing as the most traditional icons that you can find. They are available in grey outlines against a light grey background, or a white background instead. There are more than 10 colors for the icons within the download package. The total number of icons available is 75 and there are three sizes that you can choose from. These are 9×9, 18×18 as well as the 28828 pixels. There are two formats which are GIF and PNG. When you have a blog that looks like it dates back to the 80s, then these would be the perfect set for you.

When you are in need of an icon set that is fully dedicated to a financial website, then this is the best one that you can choose. Featuring a growing number of minimalist icon designs, you will find interesting icons such as those depicting an open or a closed wallet, credit cards and cash. In addition, there are also they typical smiling face icons that can communicate whether one is happy or unhappy with their finances. The icons can be used on both personal and commercial websites without issue.

These are an excellent set of icons featuring 560 vector shapes. They are ideal for using on any type of apps, and can easily be added to a website to amplify the content that is available. The icons cover a host of different items, including social media icons, favored video game characters like Pac Man, a cup of coffee, shopping carts and so much more. When you download these icons, you get a preview of 50 of them free of charge. Should you decide that you like them, you can download the entire set for a one-time premium fee.

This unique set of minimalist icon designs focuses on the Mall for inspiration. The icons that you will find within this set include a percentage sign to denote offers, a bowl with some popcorn, a slice of pizza for food, a bowling ball for activity, and so on. This set, created by Madalin Dragnea, is excellent for a lifestyle website that focuses on a range of activities for fun.

Every website today needs to have icons for connecting to social media, and if you have a minimalist website, you can use the icons from this set as they are also minimalist in nature. This set contains a total of 24 icons for social media and networking pages in three different formats. These are PNG, JPG and PSD. These icons area available at the pixel size 32 x 32. When you download the free version, you will get access to the most popular social icons for your site. However, if you choose to purchase the premium version, you will get a whole host of other icons for your use. Those who download the icons are encouraged to use them for personal and commercial purposes as they see fit.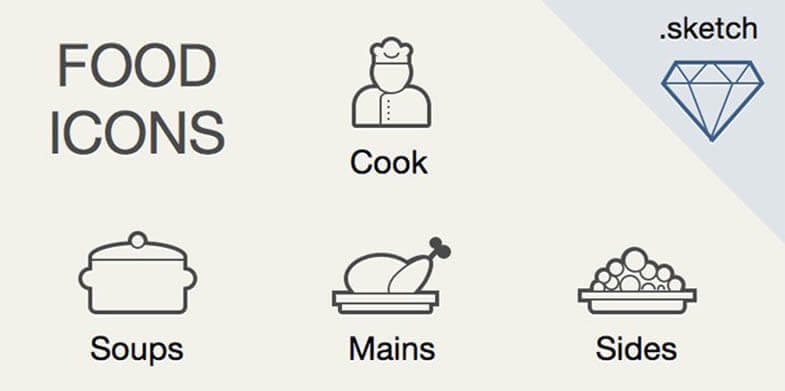 Here is a set of minimalist icons that stands out for being large and bold. They feature both the graphical icon as well as the word that describe the icon. One can see how these icons would be perfect for any website that is focused on the sale of food and food items.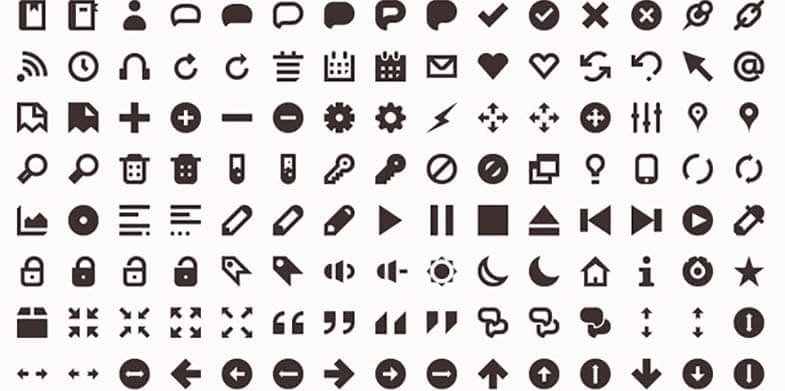 As a web designer, you will appreciate this minimalist icon design set because it affords one an incredible amount of flexibility. Featuring 120 icons in total, you will find some interesting icons, including a safety pin, the moon, and mathematical signs. These icons are available in two formats, vector and raster, and in a total of 5 different sizes.
With a minimalist icon design set, you will find that having less is equal to saying more. These types of icons are able to naturally amplify the content on your website, without getting in the way of your critical content.