As a web developer, you have plenty of choices in terms of developing a website as there are several open source content management systems out there. The popular names in the list are – Magento, Blogger, Joomla, WordPress, and Drupal.
The choice of CMS depends largely on the website owners and their requirements. However, there is one popular CMS platform that best suits the requirements of most highly scalable websites. We are talking about Drupal.
There are many governments, NGOs, and global enterprise websites that are made on the Drupal platform. The popular reason for the same is, the platform offers better scalability, security, SEO optimization, and flexibility. Moreover, nowadays, hosting providers also offering better Drupal hosting, which is another reason businesses are preferring this platform over others.
Drupal Over the Years
Over the past few years, Drupal platform has grown into popularity, and for good reasons. According to various surveys, there are nearly two billion Drupal-based websites online today.
If we take a look at the statistics report of W3Techs, Drupal is used by 3.5% of all the  websites whose CMS are known. Approximately, it is 1.9% of all websites.
Speaking about awards and recognitions, Drupal has been awarded the following significant ones.
2nd most popular platform in Hungary in CMS (Content Management System) category.
The most popular platform in Belgium in the CMS category.
The 3rd most popular platform in India in the Open Source category.
The 2nd most popular platform in the top 10K websites in the Open Source category.
Drupal Market Size
If we talk about the most popular CMS platform right now available, Drupal is the top name after WordPress and Joomla. According to the Drupal Usage Statistics report, the number of active websites tracked on Drupal is 588,653. While the number of sites in the top one million is 31,344.

What Exactly Drupal is?
Like most content management system, Drupal is a free and open source content management system. Written in PHP using Symfony, it can be used to create almost all types of websites, ranging from personal blogs to government websites, to corporate websites.
The platform was initially released on May 18, 2000. And since then, it has released numerous versions that will discuss in the following section. Before that let's find out what makes Drupal unique from other website building platforms.
Different Versions of Drupal
Since the first release in 2000, Drupal has launched numerous versions. Talking about the latest version, Drupal core 8.6.5 is the latest one that was released on Jan 02, 2019.
However, if we talk about the popular Drupal version, Version 7 is used by more than 77.5% of all the websites using the Drupal platform.
What Makes Drupal Stands Apart?
Flexibility:
In comparison to some leading CMSs, Drupal is more flexible. The reason is, it is designed for custom development by developers. It has the ability to create and manage different content types.
The platform enables a flexible design platform allows users to create the content-rich website.
Scalability:
Taking about another major strength of this platform, Drupal is exceptionally scalable. Without changing anything, you can add as many pages as you want on your website.
In addition to this, the platform is also great in handling high traffic spikes and constant traffic. Perhaps, this is the reason, it has been used by popular websites like weather.com and whitehouse.gov.
Security:
If security has been the primary concern for you previously, Drupal will not disappoint you. It is known to offer advanced security. It has enterprise-level security offering consistent patches and safeguarding against exploits.
Free Modules:
There are thousands of modules available in the Drupal community that help you add specific features or functionality to your website quickly. It ranges from CRM to security to social media to back up.
Feature-Rich Templates:
Drupal has a huge community of theme designers creating feature-rich templates. Using one of the pre-built themes, you can release your website in no time.
100% Free:
As we said above, it is 100% free and open source. In order to use it, you don't need to purchase any license or pay fee. Simply install the CMS file on your web server, and you are ready to go.
eCommerce Ready:
Adding eCommerce features and integrating payment gateways is like a piece of cake with Drupal, all credit goes to a lot of open modules and APIs.
Top 10 Popular Drupal websites that may leave you stunned!
This is a government site made on Drupal. It provides information on everything based in Australia. From visas, tourist attractions to any government info, it offers all. The website provides information on the local environment, health, and education. You can also check social media and local news on the website.
Yes, this one is the popular Drupal websites available. This is more dedicated to the business working with this platform. From success stories to images and many more, this is a perfect destination that offers more than anything.
One of the popular social networking sites is also using Drupal. However, it is not built on it, but it uses software for its developers portal. It is the section where they provide documentation and API.
This famous American watch brand is founded in the 19th century and currently, a Dutch holding company is handling it. This is made on Drupal and doing a great job as such.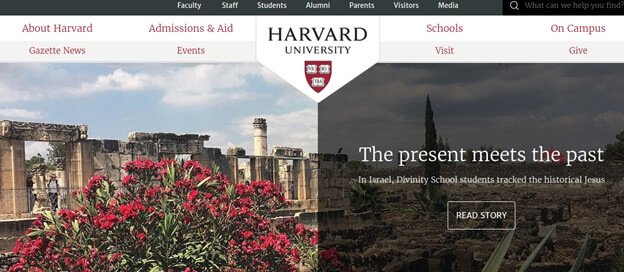 Harvard University is one of the most prestigious and oldest universities with a multi-page website. It is one of the most popular Drupal websites ever built. The website also has a number of social media accounts that are embedded in the websites along with news and videos.
There are multiple websites of Nokia Corporation built on Drupal. In the websites, they promote their products along with updates and the latest news related to their manufacturing.
This is another top University in the US that has chosen Drupal platform. From news to all information for prevailing and potential students, everything can be found on this Drupal website. Moreover, it also provides learning about the research going to University.
Another top-notch example of a Drupal website is The Emmys. From share interviews, award news to videos and depict gallery, it has everything that you are expecting from an award site. Additionally, it is loaded with the complete information about TV industry news and also integrated with social media.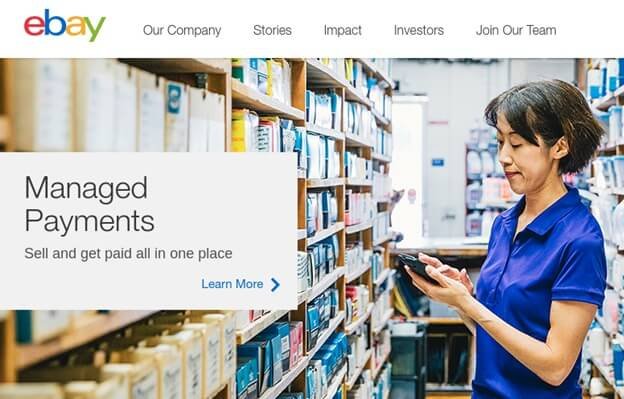 The company website on eBay is also built on the Drupal platform. It provides all the detailed information about the company, how to apply for jobs, etc. Basically, it is an official communication channel of eBay.
This is one of the best Drupal websites ever made. It offers all the information, news, research and almost everything related to the institution.
Final Notes
Certainly, there are many big government and private corporations that are using Drupal and reaping its benefits in terms of features, stability, and more. If you are looking to create a high-quality website that stands the test of time then Drupal is the platform you should opt for.