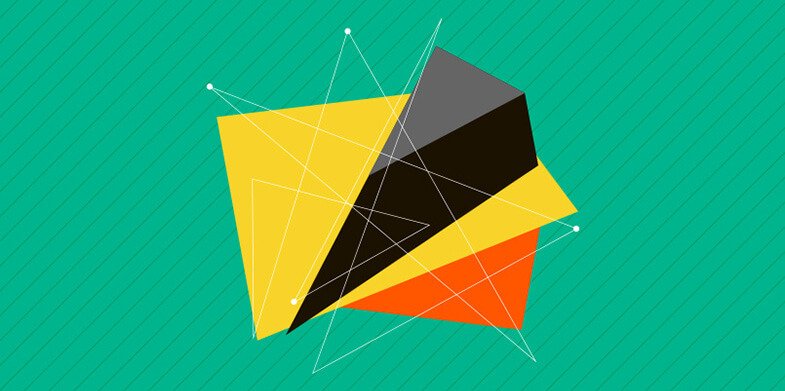 Design trends are constantly changing these days and flat design is currently the 'it' trend design for many designers. It is an amazing style in design that you can easily choose for your next commercial and/or personal website projects. People are often attracted to great looking websites and these designs can be used to enhance user experience and give them what they are looking for. Here are some of the many sensational sets of icons that you can pick from: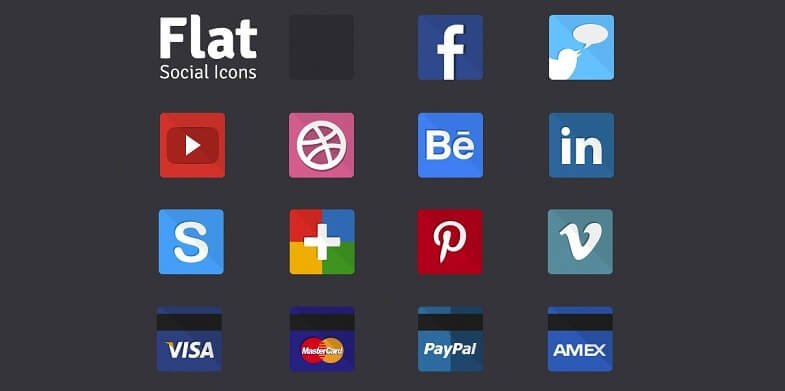 These social icons were created by Thiago Marques for a specific client but he never got to use them since the project was rejected by the client. They are composed of a collection of popular social icons as well as those for credit cards. They are great looking and definitely free, therefore you can use them for any project you feel they will perfectly fit in. If you want to add some elegance to your website, this is an asset that will work perfectly for you.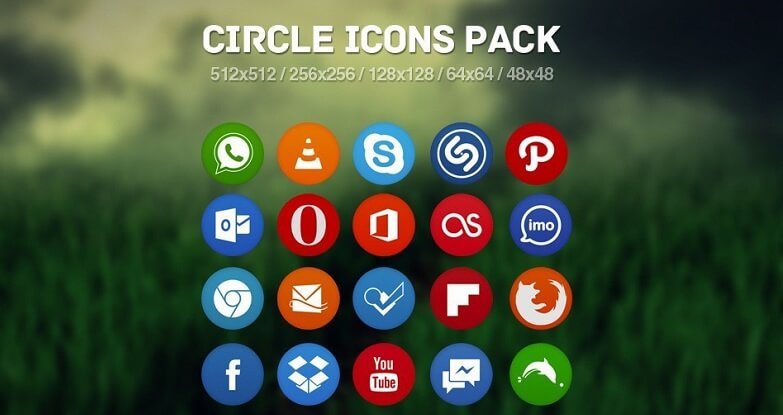 This is another amazing set of flat design icons that you can freely use on your next project in order to add appeal to your website. The set was created by designer Martin Knize. In this set, you get over 150 icons that are in PSD format. They are extensive and definitely great looking. Furthermore, these icons are geared towards representing and linking to the most used sites online.

This flat icon design that can only be used for personal projects. In the set, you get more than one hundred and twenty icons, and the format for them all is PNG. The icons range from calculator, Firefox, Chrome, Twitter, Facebook, VLC and HTML. This very appealing set of flat icons can be used to enhance the general look of your website. This set has a variant, which is known as Square Plex.

This is an amazing selection of flat icons that were designed by web designer, Pierre Borodin. In this set, there are interface symbols like notes, email, calendar, clock among others. The design features icons with rounded edges, with a great choice of colors; just what you need in order to differentiate your website.

The Flat Icons PSD is an excellent set of flat icons that are beautiful, colorful, and all inspired by Google icons. This makes the icons easier to recognize, which is an excellent attribute if they are on your website. They are all in vector PSD format. The dimensions for each of these icons is 128 x 128 pixels. These icons are full shape vector layers meaning that they can be edited with ease to suit individual liking. They are available for free and you can use them for commercial or personal projects. They will add value to your project.

This amazing set of flat icons from Zee Que is freely available for both personal and commercial projects. The main theme of these icons is social media. This is a set that you can use to improve the appearance of your website or blog in order to increase traffic. Your website visitors will identify with what you have on your website which will keep them connected to your social media sites and have them coming back for more. The set has a good number of icons that are useful and easy to identify.

This is definitely a classy and appealing flat icons set that is available free of charges from Seevi Kargwal, a web designer. It is the perfect set to use if you want to bring out the elegance and beauty of your website. The set is available for downloading freely in PSD format. In the set, you can get icons for clock, calendar, weather, and camera, among others. The gentle curve of all the icons adds an element of subtle fun that complements the overall elegance and simplicity of these icons perfectly.

These highly popular flat icons have been designed by web designer Nikki Hampson. They have bold colors and a different look since they are not boxed in. This makes them a refreshing change to the typical flat icons you will find on a website, and are even able to dramatically modernize any site. It is possible to use these icons for RSS, charts, favorites, among many other uses. This free set of sensational flat icons is available for commercial and personal projects.

These remarkable icons were created by designer Tom Newton. They come as a set of 15 custom flat icons in Adobe Creative Suite. They are beautiful, with a different color for each icon. The colors have been carefully selected in order to bring out the beauty in the website they will be used. You will find these in the icons format but you can also have them as links in a video. They have a unique round shape, and the main color of the icon is two toned. In addition, all the images that represent the icons are white in color. They are great looking and free to use.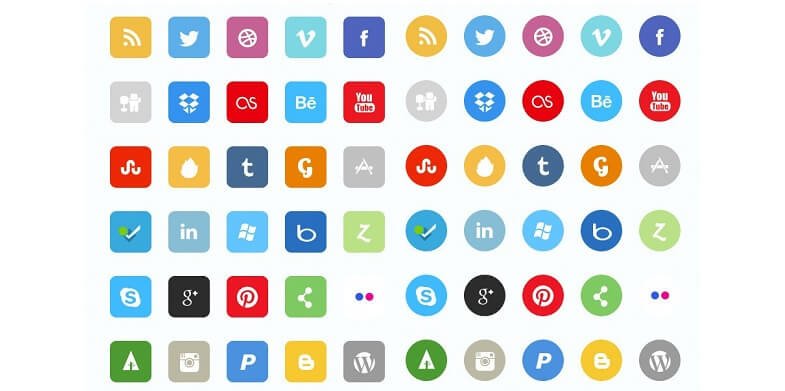 This is a very attractive set of flat icons that you can use for your next project. It features a significant number of social icons that can bring a lot of traffic to your website. They are available for free in a set of twenty icons. You can also purchase them as a premium set of more than 800 icons for a nominal charge. All the available icons have been given individual names and they have been saved as a PSD file for ease of use. They come in different sizes, ranging between 32 x 32 pixels and can extend to a square 512 pixels. For added flexibility, you can select the square set, or the round set.
You can give your website its own distinct personality by paying attention to detail and introducing one of these flat design icon sets. This is what will make it memorable to your visitors, and ensure that they can navigate with ease. Make sure that you choose from the best, which is any one of the flat design icon sets featured on this list.