Tech industry has been thriving lately. 20th century is known for the great innovations in the field of technology and today, we will talk about 10 hottest tech products that took the world by storm.
We will not be talking about products that are in the development stage. We will be talking about products that are out there for the consumers to buy and enjoy. Therefore, if you are interested in any of these units, you now have the option to go ahead and buy one.
1. Amazon Echo
We knew cellphones were smart. However, did you know that speakers could also be smart? Amazon Echo was one of its kind when released and it is definitely on our list of the 10 hottest tech products in the world currently.
Amazon Echo has a seven-piece microphone inside with a smart technology that can detect and understand your instructions. It is your intelligent personal assistant that can do a lot more than simple searches on internet. It can prepare a to-do list for you, set alarms, stream podcasts and play audio books for you.
However, you do not require to touch the device at any point of time as the whole thing operates using voice commands.
2. Drones
It was late 2015 and the world saw a new device to play with. They were called drones or quadcopters. What are these objects? These are four legged flying machines that can take photographs and videos from the sky while flying. How cool is that? However, it is not only limited to that. Current experiments also include using drones for deliveries or even providing emergency first-aid when required.
Big companies very quickly started investing in the drone industry and the industry is now one of the biggest ones that has popped up in recent years.
3. Surface Book
Surface Book from Microsoft is not the hottest of all tech products as they have been in the industry for long enough. However, they have recently introduced their latest surface book and it is no less than a magic from another galaxy.
It combines the power of a PC and the convenience of a laptop to build a laptop that can work as both a laptop and a tablet (with a detachable screen). It is truly something unique and offers never before features such as backlight for the keyboard and a glass trackpad.
That's the reason that why we had to include their surface line. If you are interested in high tech and awesome visual quality, there is hardly a better option for you to go for than surface book.
4. Health Watch
We've had watches and we've had smartphones, but now we've got the best of both worlds in our smartwatches. The innovation started with the Pebble smart watch, and was made popular by Apple's Apple watch. From there it was quickly adapted by other companies like Samsung and these watches can do a lot more than just tell you the time. Watches now can track your heart rate, your daily calorie intake and exercise reports as well it can update you about mail and SMS.
5. Google Home
Google Home is a direct competitor to Alexa from Amazon. Google home directly works with Google Assistant to make sure that your everyday requirement for knowledge is fulfilled.
From hands free calling to getting a daily update of the weather, this Google assistant can help you with everything. Think of this as the original Google but voice based. That will give you a better idea about the technology.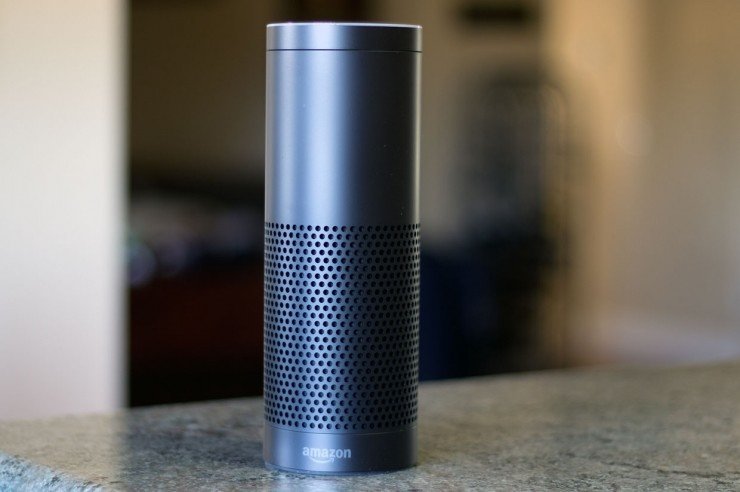 6. Alexa
Alexa is a latest voice technology from Amazon. The idea behind coming up with a name like Alexa is to ensure that it remains as a household name. Alexa is a part of your family & she is your assistant whenever you need something. Amazon tried their best to brand Alexa like that and they have been successful too.
Currently, a lot of households have already started using Alexa and the reviews are good too. From your daily alarm to regular shopping, Alexa has the skills to do everything using voice commands.
7. 360 Degree Camera
The rear camera was the beginning of a new era for the cellphone industry. Then we saw the revolution of selfies in last 3-4 years. The industry is now moving towards 360 degree cameras, where you will have the option to capture everything around you on the same image.
Both Facebook & YouTube has enabled the option of viewing 360 degree photos on their platforms which tells us that this tech is here to stay.
8. VR Box
VR box has now become a household item already. Many tech savvy early adopters have already bought a VR box for their personal use. The benefit of a VR setup is that you can simply experience 3D world with the help of a box and your cellphone or gaming console.
Gaming devices like PlayStation and cellphone companies like Samsung has also come up with their versions of VR boxes and the industry now looks more promising than it ever did before.
9. Smart Robot
Do you think house help and maids are going to be there in the next 10 years? Well, the answer of your question is no, they are not. House work like cleaning are expected be taken care of by smart robots and we have already seen some of them started working.
A new and improved robot that can assist you in your daily tasks comes from a startup called Mayfield Robotics. Their home robot Kuri can play music, spot when the kids are coming home and notify parents & can record audio along with video. LG also have announced their first smart robot. It is definitely looking promising.
10. Smart Wallet
The last one that we will talk about is smart wallet. The idea of having a smart wallet is simple. The general upgrade from a wallet full of money was having a credit card. The tech industry has made one more upgrade to that and now you do not need to have even a credit card anymore. You can sync your Apple or Samsung smartphone and the currency will be transferred via your cellphone.
This is still in the development stage, but it seems like smart wallet is going to be the future of transaction.
This was our list of the top 10 hottest tech products of current world. How many of these do you already have? Do you plan to buy any of these in near future? Let us know.