We all know the power of Facebook! Among all the social media, Facebook holds the most number of users and that means, Facebook has the most number of customers for your product or service.
Now, there are two basic ways to reach towards your customers on Facebook. You can either go for the Facebook Paid Advertisement, which will cost a lot of money or you can simply opt for the organic reach. Good businesses try to combine both of the methods to target the maximum number of people via their Facebook pages. In this article, we will learn 10 unique hacks to boost the organic reach of your Facebook Page.
1. Perfect Content Mix
Why would people engage with your Facebook Page? The only reason for them is the content. Think about it. Facebook is a place to entertain all of your target market and if you cannot entertain them from your page, you will end up having a less organic reach.
For example, the current trend on 2017 is videos. Videos are getting more engagement than anything else. In 2016, it was all about memes. Therefore, find the perfect content mix for your page.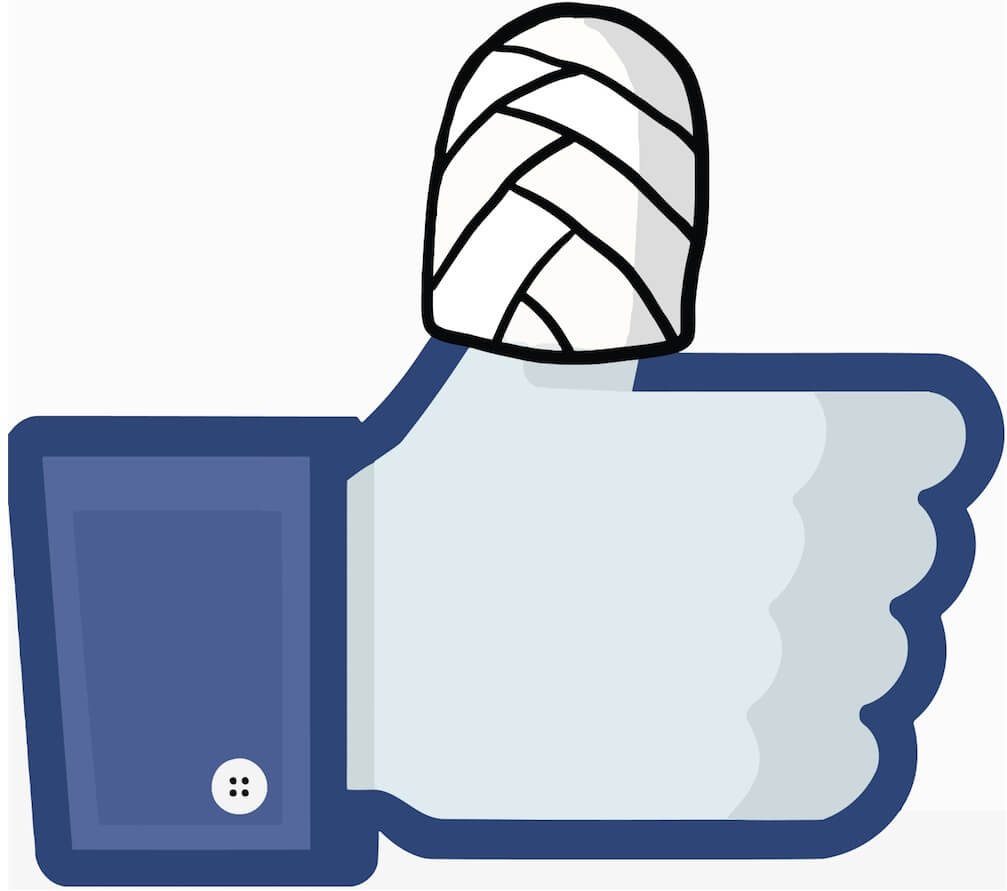 2. Understand Insight
It is important that you understand your Facebook Insight. Try to understand how you can use the audience insight for better. From the insight, you will know who are your exact audience. This includes important information such as age range, gender and location of your target customers. It is important for many reasons.
For example, if you know the locations of your most customers, you know when to post in your page. That way, you will never end up posting when most of your potential clients are sleeping.
3. Great Visual Is the Key
As per Buzzsumo, a Facebook post with an image embedded will get around 2.3 times more shares and engagement than a regular post. That doesn't mean, however, that you will post any image on your social media. The image has to be very good in terms of quality if you want it to do well.
Therefore, image types such as Infographics are getting more and more importance.
4. Pay Attention
Though it hasn't been confirmed, there is a rumor that Facebook always give those pages more importance who are responsive to their queries. Whether it is a query in the form of a comment, a post or a message, Facebook wants you to reply as soon as possible. If you continue doing that, the posts will get more visibility.
Also, when you reply to someone's comment on your Facebook page, you will find out that their friends are also being able to see your page which will result in more organic reach. That's awesome, isn't it?

5. Recycle Content
Have a list of your most successful contents on your page. Which content got most shares, likes and engagements? If they are not time sensitive, you can post them again in every two or three months.
As those are proven content, you do not have anything to worry about their success. At the same time, as the content are already ready, you do not have to brainstorm and find new ideas. Therefore, it is a win-win situation.
6. Plan Your Content
Often, marketers do not think much about what they are posting on their social media pages. You have to always plan ahead when you are thinking about getting high organic engagement. There are five different types of contents that you can post on your website according to Coschedule. They are created or fresh content, curated content, comic images, branded posts and then there are live videos.
Pick your options carefully and make sure that you are mixing everything. Don't bore your audience with same kind of posts all the time. Remember, at the end of the day, you have to make sure that your audience is being entertained.
7. Post More
You might think that three times a day might annoy your audience but that is not always true. The reason is very simple. Not all of your audience will see all the posts. If they are not online, they might end up missing the post. Therefore, make sure that you are posting a lot more than you think you should.
Posting four to five times a day is very normal for almost all pages and if you have a big audience then you can also try to post once in every three to four hours. There are a lot of companies who now have social media managers whose only task is to keep on posting on their social media accounts. There's a reason they are doing that.

8. Start a Group
Now, this is an interesting path to go for. Most businesses will only be operating using their Facebook page. Therefore, if you can create a group and ask your most loyal customers to join there, you will be amazed to see their responses. Your sales will increase and so is the organic reach.
Also, when you will have a good number of people in your Facebook group, you can always notify them about your latest posts which will again increase your organic reach without spending a dime.
9. Use Hashtags
Hashtags have their own power to generate more reach on Facebook. Though hashtags are not that highlighted on Facebook as it was invented on Twitter, they are helpful in making your content go viral.
Also, hashtags help you to track your audience whenever they share your post. Therefore, make sure that you are using relevant hashtags on almost all of your Facebook posts. This will help you in the long run.
10. Start a Show/Episode
Try not to post close ending posts on your Facebook pages. Always try to keep something for tomorrow so that your audience comes back to find something new. It can be a good video series or a series of quiz questions. Find a way to make sure that your audience comes to see your page even if you are not there on their newsfeed. That will give you more organic reach.
So this was it. Follow these 10 unique hacks and you will have better organic reach without any investments at all!