Web hosting is an integral part of any website, if you plan to create a website then it's very important that you put some good thought into the kind of hosting you plan to buy. Web hosting affects the speed & performance of your website. If you have a security prone website then it's also important you dig a little into how secure your hosting service is. You need to look into recent past of the hosting service you decided to choose, whether they had any data breach? If it's imperative that your website stays online 24/7 365 and you can't afford a single second of down time, then it's very important that you look into the uptime history of the hosting you choose to buy. These are some aspects that are very specialized, not everyone have such requirements therefore for custom requirements the hosting services are offering specialized services.
Since WordPress is such a powerful medium & most of the developers choose to use its core as their base for creating an interactive/dynamic system. The hosting services are offering WordPress Hosting. These are specialized hosting services where only WordPress based sites are hosted. The standard rate is $29/month for hosting a single domain but for multiple domain its $99/month. The services include but not limited to Run Time Backup of Sites (where every single event on the sites is backed up), 24/7 Support (where a dedicated staff is deployed to make sure that your site is up & running without any down time at all), Site Performance Review (You're notified in case a plugin is interfering with the load time of your site or suggest ways how you can improve the load time of your site, in fact for a very nominal fee they can even do it for you).


If you've more than 25,000 unique visitors coming to your site & it's important that your site stay up under all circumstances, then you should get a WordPress hosting. With that kind of traffic the website can foot the bill for its hosting & with little to no down time the search engine starts looking at your site more favorably. So it translates into more traffic & naturally more traffic means more revenue. Plus if there is no downtime on your site, it also sends a good message to your visitors that you're a reliable service/entity. Therefore by just upgrading your hosting to a WordPress Managed Hosting you can increase your revenue by spending an additional $29/month.
Some of the known WordPress hosting services are listed below for you to choose from. Considering how rapidly people are choosing this hosting service over other traditional options, more & more hosting companies are offering these services.
1. WPEngine
: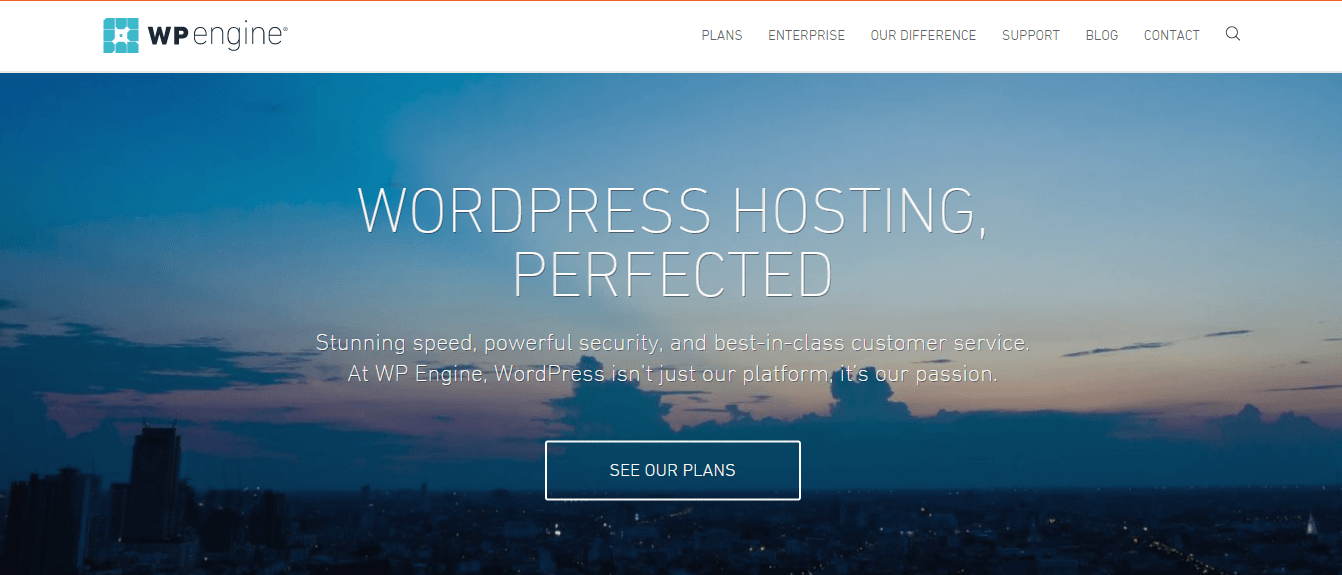 WP Engine is a startup with a team of dedicated professionals whose core service is a Managed WordPress Hosting. These are qualified individuals who have come together and they only provide Managed WordPress Hosting for just $29/month for a single domain. Their services are top notch, they work very closely with their clients to help improve their site. It's a one window operation for all the hosting needs of a website. Since it's a start up, so one can expect quality service from them, so don't be surprised if you hear from their CEO, just to ask you if you're satisfied with their service. :)
(Click Here to Avail Special WPEngine Discount)
2. BlueHost:

BlueHost is one of the market leaders when it comes to web hosting services. They have an impeccable history of uptime & very long list of satisfied customers. Even their shared hosting plan is very good, considering what they charge in return for providing such great services. Blue Host also provide Managed WordPress Hosting. You should understand that there is a difference between a Managed WordPress Hosting & a WordPress Hosting. Managed WordPress Hosting includes a very broad support service that includes managing the servers, updating patches when required, site performance review, data backups & dedicated staff working round the clock to make sure that the site is up & running under all circumstances etc. Blue Host provides such customized services therefore it is also a very good option to choose in case you're looking for a Managed WordPress Hosting.
(Click Here to Avail Special BlueHost Discount)
3. iPage:

Don't let the "i" in the iPage sway you. It is in no way associated with iPhone, its just iPage's way of being cool. AND rightly so, they are hands down the most amazing hosting service considering their hosting plans are the most economical of the lot. They offer hosting plans for the lowest price in town! The best part is that there is no compromise on the quality of service. So for a lesser price you get the same quality, i mean how often does that happen? So iPage for me personally is the best option to choose from. What else you can want from life by paying almost 50% less than what you're paying the other hosting services and get similar services in terms of uptime, security, support & quality of service.
(Click Here to Avail Special iPage Discount)
4. Hostgator: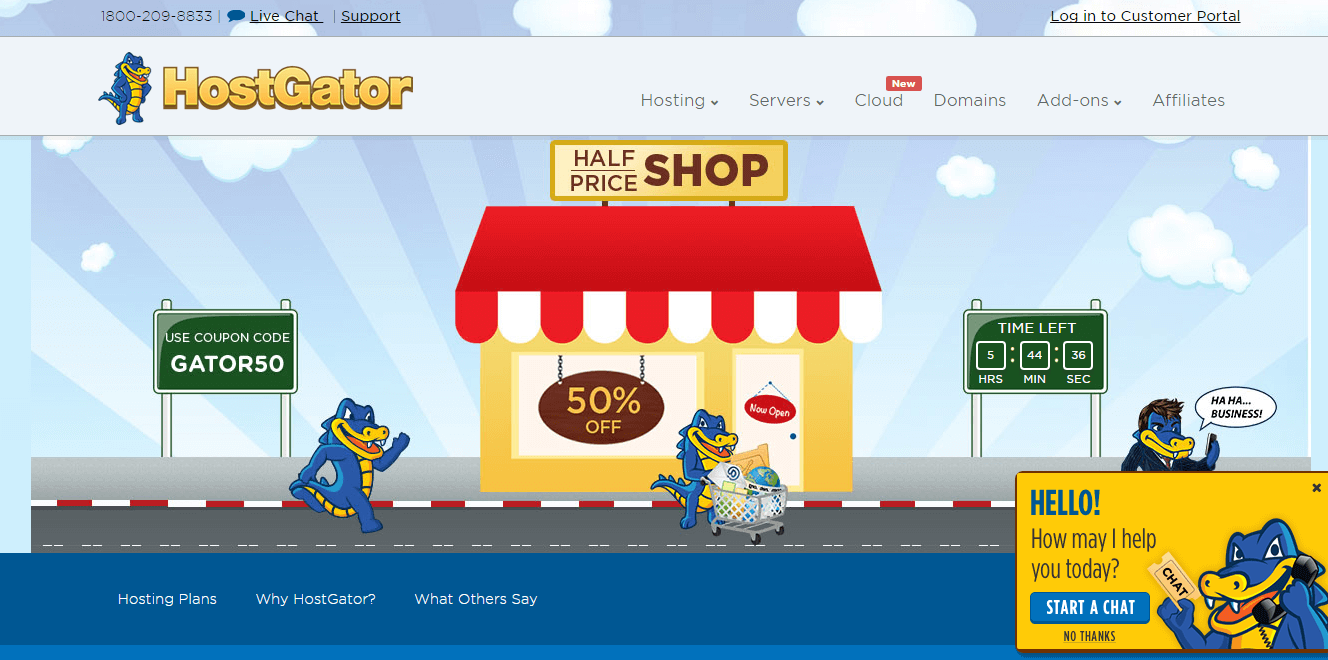 Hostgator is one of the most hit services of EIG. There was a time when Hosting & Hostgator were synonymous. Aggressive ad campaigns and all, hostgator was the go to option for many when it came to hosting. Then with the advent of Blue Host & iPage of the world, the burden was shared by these other services. But still for many who started with Hostgator continues to use it till date.
(Click Here to Avail Special Hostgator Discount)
5. HostMonster:

Well the Monster in HostMonster is nod to Diseny's Monster University I would say because that's the only explanation I could come up with that why they would call such a kick ass service Host-Monster of all things. HostMonster has a very user friendly interface, you login to the cpanel and you won't feel lost as compared to other dashboards of Cpanels. The HostMonster lies in the same price range as BlueHost and the site load time on these services even if you're using a shared hosting plan is great.
(Click Here to Avail Special HostMonster Discount)
Other 5 Web Hosting Options That You Can Choose From
6. Fat Cow
———— (Click Here to Avail Special Fat Cow Discount)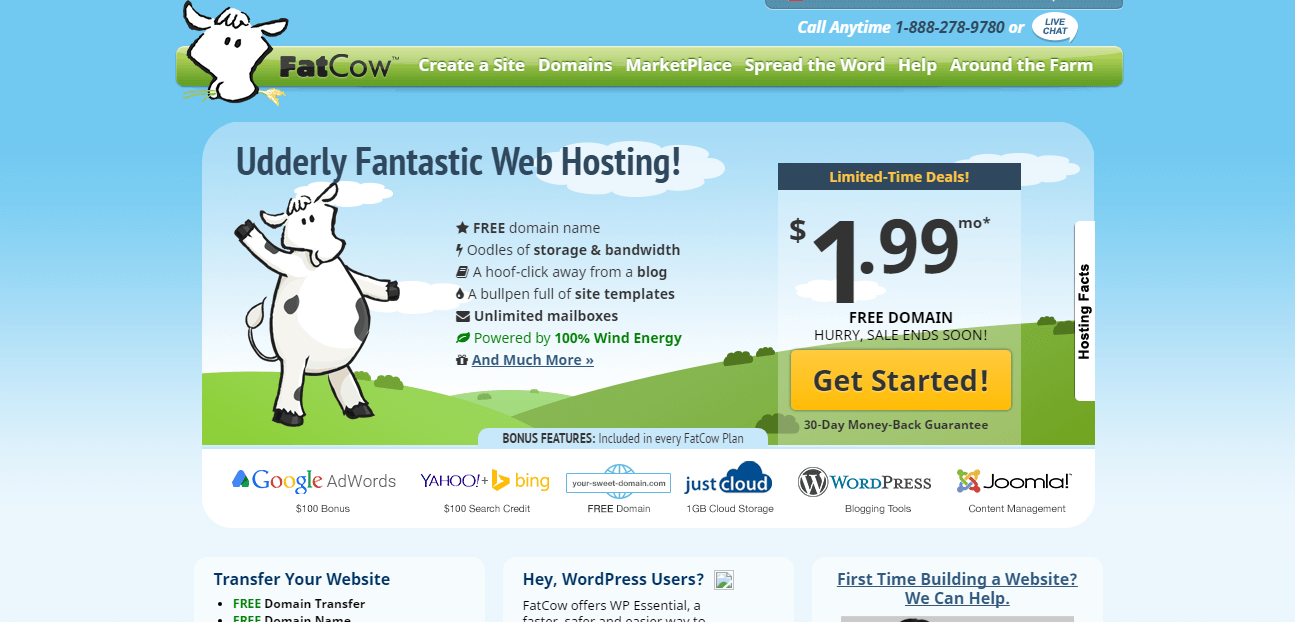 If you want simple, Fat Cow is for you. All of the technicality is removed when managing or setting up a host. Along with this great features, you have the ability to go on a month to month plan, which differs from most year long plans.
7. Just Host
———— (Click Here to Avail Special Just Host Discount)


Are you a small business owner, entrepreneur or blogger? Then this is perfect for someone looking for an inexpensive way to host his or her WordPress Website. It has some features that allow it to be flexible, just like the big dogs do. It is one of the fastest growing web hosting domain companies in this list and continues to add new features to their hosting game.
8. Ehost
———— (Click Here to Avail Special Ehost Discount)


eHost has been around for ages, since 1999 it has been offering web hosting and online services. In 2015 the company had a complete revamp including their website, logo and now they have a cpanel to control the backend. The uptime is about 99.98% for the last 30 days, which is great for uptime. The cpanel allows for easy WordPress Install and its overall extended features are in abundance.
9. InMotion Hosting
———— (Click Here to Avail Special InMotion Discount)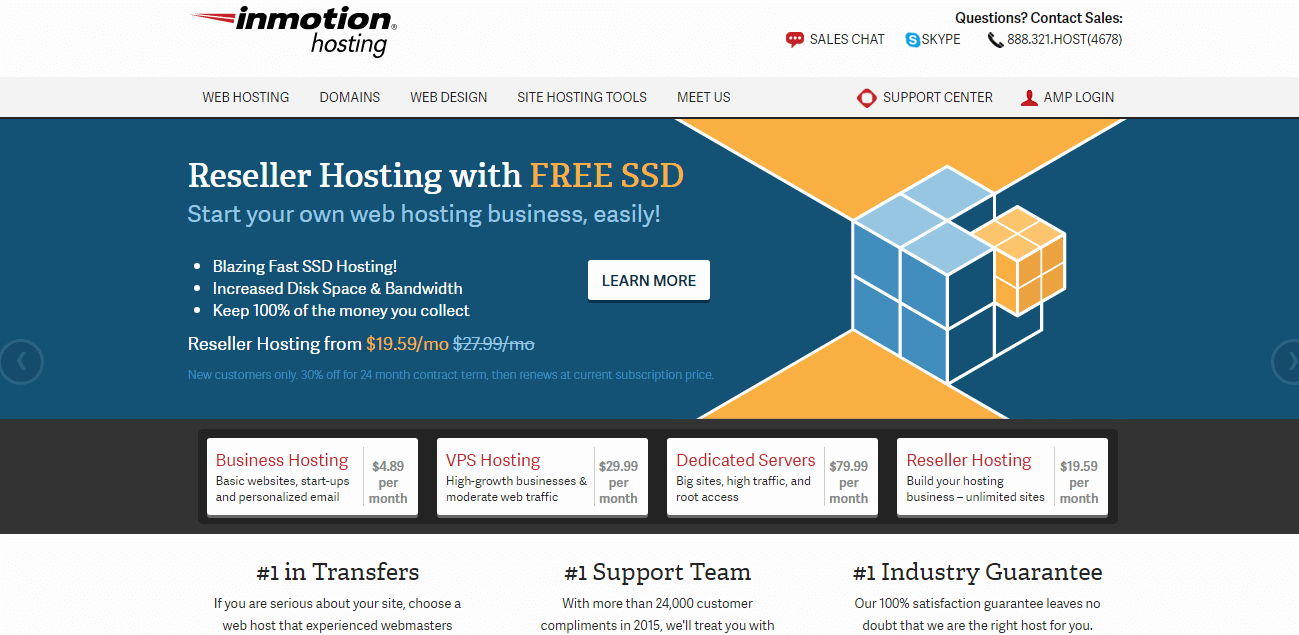 Inmotion Hosting is another great one for wordpress. They offer an array of services from shared to VPS servers. They also offer a 90 day money back guarantee, which very few in the industry do. The company deems to be realiable and trustworthy, while they do not charge you for any extra services that aren't needed
10. HostPapa
———— (Click Here to Avail Special HostPapa Discount)


Hostpapa offers a perfect WordPress integration, solid one on one support with a 99.9% uptime guarantee. This makes it a solid choice for one of our recommended hosts for WordPress. They have 24/7 support and unlimited traffic an emails.
There are hundreds of different web hosting providers in the industry, however our experience with these 10, have proven successful for several thousand WordPress users over the years. Each have their own unique set of features and it is a matter of breaking each one down to finding out what you really need for your website. Take your time do your research and we're sure that one of these providers will be sufficient for your needs.