Whether you're a marketing veteran or a novice in the industry trying to get your company out there, reaching out to potential customers is always equally hard.
Your website's, and ultimately your company's success depends on the amount of conversions you can generate with your marketing campaign. High-end marketing agencies know this very well, and are quick to charge you gargantuan amounts of money for their 'professional' services.
With a lack of both time and money, small business owners are hit especially hard with this. Thinking there's no way they could compete in the big league, they resort to cheap, simple and certainly less effective types of marketing.
However, we're here to tell you that there's no need to steer clear of ambitious online marketing campaigns, even if you seemingly lack the resources for it.
You can establish a powerful social media presence for your business on your lunch break. You can create and design an amazing, interactive website for your brand while you're sipping on your morning coffee. And you can create an incredibly simple online store for your products while you're stuck in traffic.
All of that is possible thanks to the impressive advancements in website building technologies. Website builders such as SITE123, our favorite platform by far, enable you to create and publish a professional website with the least amount of effort. Its easy to use features, intuitive design and dozens of pre made layouts make it perfect for small business owners like you.
Creating a website takes a minute, which should leave you plenty of time to work on your next big marketing endeavor – your landing page.
As its name suggests, a landing page is a page on which your visitors 'land' after clicking on a link or a button. Its sole isn't just to promote a certain product or a service – landing pages are responsible for generating most of your conversions.
So, how do you make your landing page count and make sure it's enticing and engaging enough that it boosts your company's revenue?
Well, we're glad to say that it's easier than you think. We've come up with a list of simple things you can apply to your landing page that will automatically increase your conversions.
Let's start with the simple things.
1. Use a reliable website builder

Although landing pages are much simpler than regular websites, they tend to generate a lot more traffic. To make sure everything always works perfectly with the least amount of effort involved, make sure you build it on a reliable platform such as SITE123.
2. Get to know your audience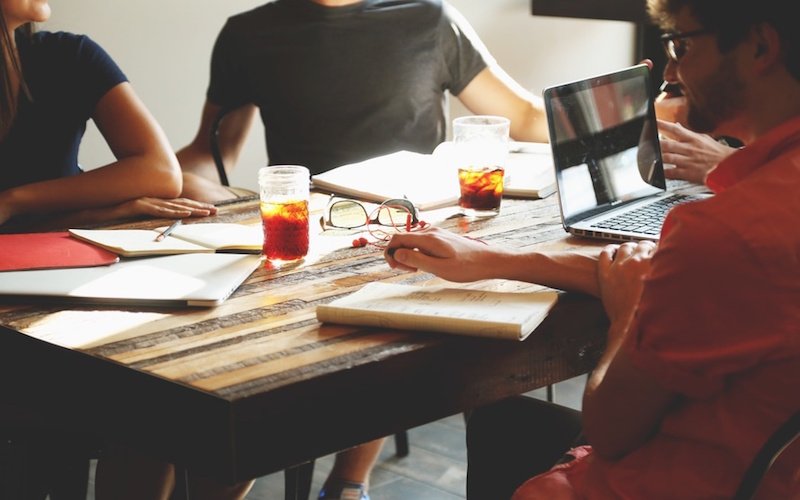 Writing your content and creating designs for your landing page is much easier if you know exactly who your target audience is. Do a bit of market research before you jump into writing and designing your content – that way, you'll always hit the right tone and style.
3. Cut to the chase
Save all of the lengthy descriptions and elaborate bodies of text for your main website – landing pages should be short, clear and straightforward.
Make sure each and every element of your website has a clear purpose and that there are no unnecessary words or images that might distract your customers. You should remove as many elements as possible to ensure there's the least amount of steps between your customers arriving on your landing page and clicking on your desired CTA.
4. Optimize it

Your SEO efforts shouldn't stop at your main website. Proper optimization is also necessary to ensure your landing page gets the ranking it deserves.
Optimizing landing pages works exactly the same as optimizing any other website. However, landing page SEO is a bit harder due to the fact that its content is pretty scarce. So, choose your words and your keywords wisely, and don't forget to add alt text to your images to boost your ranking even more.
5. Add CTA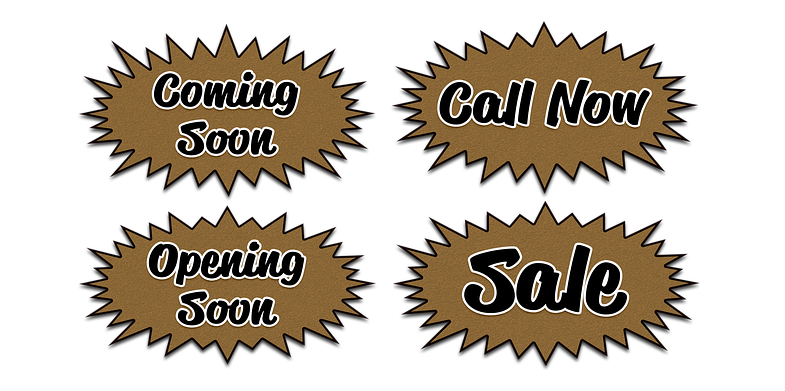 The main reason landing pages exist is to provide customers with a quick and direct way to engage in your CTA. While traditional call to actions such as 'buy here' or 'call now' might seem a bit too pushy and unimaginative, you can still implement this age old marketing technique in a bit more subtle and engaging way.
Use questions instead of imperatives (e.g. 'want to know more?'), and make sure your offers are engaging and enticing (e.g. 'get to know our product').
6. Grab your visitor's attention with catchy headlines
Attention grabbing headlines don't have to be sensationalist, news worthy pieces. Something as simple as a well thought out slogan or a word pun will get your visitors engaged more than any number of exclamation points.
7. Add product comparisons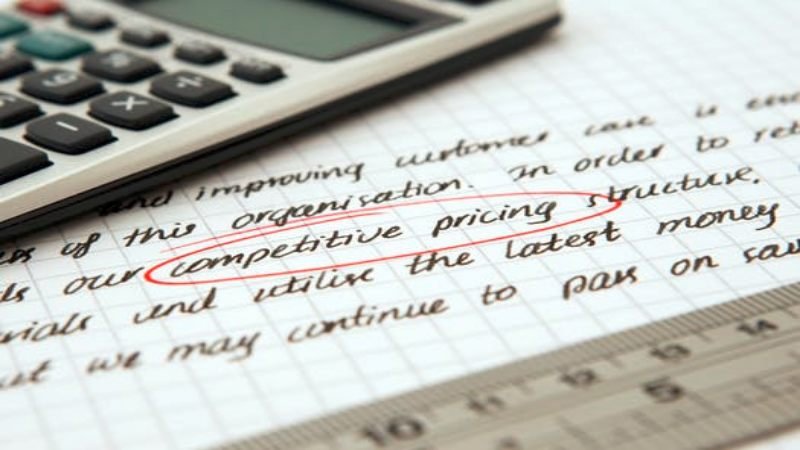 Showcasing a new product? Add a comparison chart and highlight its benefits over your own previous product or your competitor's products. Creating a list of pros will save your visitors' time and help them make a faster, more informed buying decision.
8. Follow it up with special offers and promotions
Limited content doesn't have to mean dull and useless content. Save a small portion of your landing page for special offers and promotions for first time buyers or subscribers.
Give out coupons or gift cards to students, offer additional discounts on certain holidays or throw in a free ebook to every new subscriber to really get your visitors engaged.
9. Enhance your customer service with a live chat

As clear and straightforward as your landing page might be, additional inquiries and complications are bound to ensue. Leave no questions unanswered and amp up your customer service efforts by adding a live chat app to your landing page.
That way, your visitors will have a quick and easy way to speak directly to your company, and you'll have an efficient way to solve any impending problems that might occur.
10. Add customer testimonials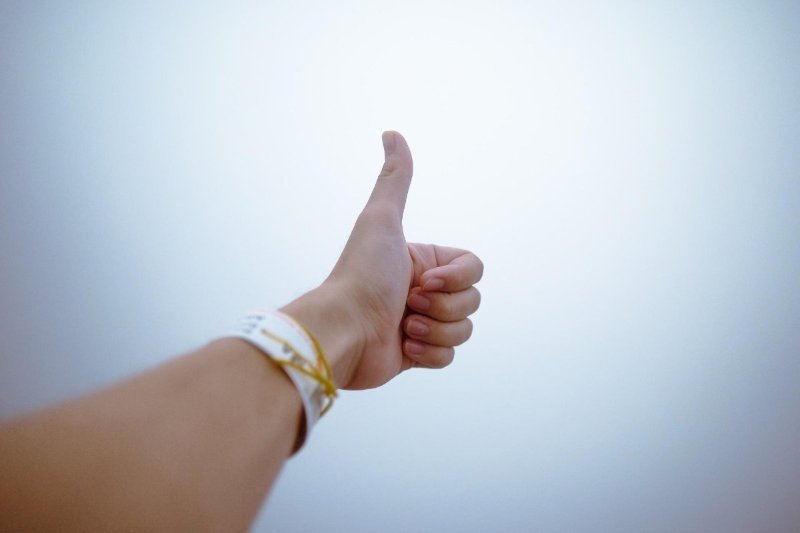 Hey, it's your landing page, so you might as well brag a bit about your business. Feel free to take all the raving reviews your product or service has gotten over time and add it to your landing page. Complete the testimonials with images from your previous clients and their names so your visitors know they're genuine.
11. Use visual hierarchy
Now that you've got all of your content planned out, it's time to start thinking about how to design your page around it. When choosing the layout of your page and the placement of the elements within it, we suggest you use the principles of visual hierarchy as a guide.
When online, people act in a pretty predictable way. By using statistic and state of the art mapping software, experts were able to pinpoint exactly where people tend to look at the most and how they scan a website.
Use that knowledge to your advance and place your most important elements at the centre of the landing page. This usually means placing the main CTA button at the middle of the page, and highlighting its position even more by surrounding it with white space.
There's a myriad of other ways you can apply these principles to your website, and SITE123 has a great piece on how to design a great website here.
12. Let your visitors come to you with a contact form
Different from your usual CTA forms such a subscribe form, a contact form's sole purpose is to give your visitors a direct line to your company.
While live chat is useful for dealing with impromptu questions and problems, contact forms allow people to have a more formal and elaborate way of reaching you. They're especially useful as a B2B tool, where other business can use it to inquire about wholesale or collaboration.
13. Establish trust by adding a privacy policy
As a registered business that operates online, you should have in place a standard, generic privacy policy. Add it to your landing page beneath your CTA forms to add a sense of professionalism to your brand. It also makes your brand and your website look more trustworthy, which is never a bad thing when it comes to customer acquisition.
14. Got a team? Flaunt it

Reserve the bottom part of your landing page to showcase the team that's behind your company. People tend to engage more with brands they can relate with, and what better way to reach out to people than to highlight the incredible people that work hard at providing them with the best possible service.
15. Make shopping and booking easy with a one click checkout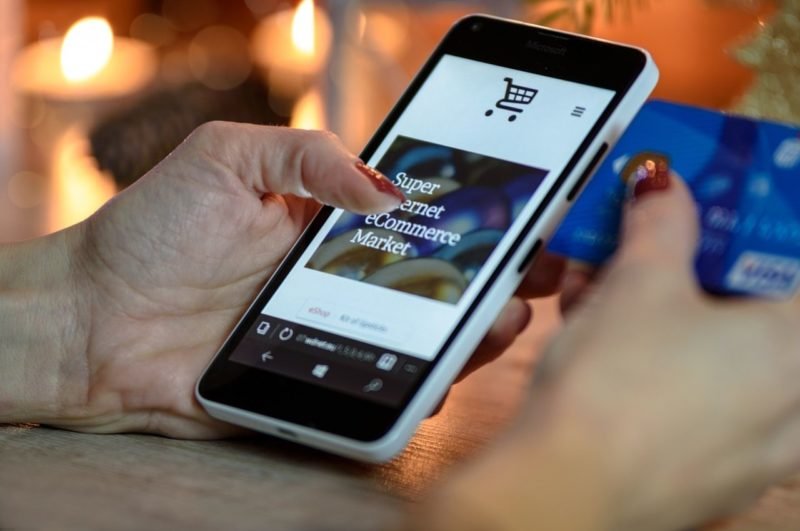 The purpose of your landing page is to turn your visitors into customers. The best way of achieving that is to make the process of buying your product or booking your service as simple and quick as possible.
Add direct links to your online store and allow quick and easy booking.
Conclusion: –
Online marketing doesn't seem like such an unachievable milestone now, does it? Following these 15 simple tips will help your conversion rates skyrocket and will have your company reaping its benefits in no time.