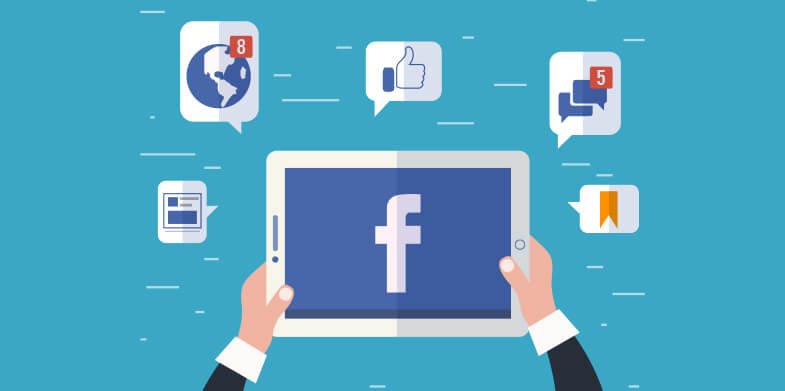 Facebook campaigns are a great way to market your product online. Being one of the cheapest marketing methods, Facebook is now receiving almost all display advertising marketing share thanks to their brilliant targeting and segmenting options. Facebook clearly knows more than enough about their users and if you can do things right, you can get in front of the right user, who will be interested in your product or service.
In this article, we are going to look at 5 different things that you should never do in a Facebook campaign if you want your campaign to be successful.
Going with One Targeting Method
This is a very common mistake that many online advertisers make. When you are advertising on Facebook, you have to make sure that you are creating more than one targeting options for your campaign. Often, the target that you set is not the ideal one and that is the reason that you should always play with two or three variations of the target.
Facebook has different styles to attract and target your potential customers. When you are setting up the campaign, you have to make sure that you are putting on the right targeting tools. For example, if your goal is to get leads of potential customers then there is no point going with a brand awareness campaign on Facebook.
Going with One Graphic/Video
This is another mistake that many advertisers make. You should never test the audience with only one creative of your campaign. Sometimes, the campaign targets are perfect but the campaign doesn't perform because of the creative. To know what is working and what is not, you will have to keep on changing and playing with everything.
My recommendation would be to try at least three graphics or videos when you are advertising on Facebook. Facebook has recently been very clear about the fact that they are trying to prioritize videos over images and you should keep that in mind when you are preparing your campaign. If it is something that you can explain with a video, there is no point going with an image in today's Facebook ecosystem. Videos get more views with the auto play system that Facebook has and you should try to take advantage of that.
Also, remember that many of the Facebook mobile users are exposed to advertisements when the sound is off. Your video should be creative enough so that the message goes through even without sounds. Another very important point is understanding how to keep the videos short. Recent studies have showed that people do not look at the same advert for more than 6 seconds in today's world. Your message should be strong enough to be delivered within that short phase.
Not Setting Pixels
Not everyone who visits your website from your advertisement will buy something or convert on your website. That never happens and there are reasons behind that. At times, they are busy and they just go to your website to have a quick look. Sometimes they are not busy but they are not in a buying mood as it is in the middle of the day.
You have to make sure that you collect their data whenever they visit your website so that you can retarget them again in future. As they have once been to your website, they are familiar with your brand and it will be a lot easier to retarget them with the same adverts. If your business supports, you can offer them a special coupon or a discount to influence them into buying your items.
You can do all of these things with your Facebook pixel settings. Pixel is the equivalent of Google cookies for Facebook. Facebook's pixel is strong enough to target someone based on their profile both in desktop and in their mobile devices.
Canceling Too Soon
Though Facebook has never admitted, it is a common knowledge now that they take time in optimizing your advertisement for the right audience. With the recent development in artificial intelligence and with Facebook being a fan of the technology, they are trying to teach their intelligence system on how to deliver ads to the right target group.
Sometimes, it takes one or two days for Facebook to optimize the complete campaign. This is a tough phase for a marketer because Facebook will keep on cutting payment from your account but will not show your advertisements to the right audience. The idea would be to stay patience because it can take up to three days for Facebook to get everything sorted out.
If you see that your ad is not performing well even after 3 days of waiting, it is time to kill the advert or look at either targeting or the content of the advert.
Not Responding to Queries
This is the last mistake that you should never make. Context and engagement are two big criteria for Facebook to decide which post should receive more visibility. One way you can bank on that is by responding to all the queries that you receive on your advert. Even if you know that the client will not buy or is not an ideal customer for your venture, you should respond to the query only for the sake of Facebook's algorithm. This is a win-win situation because this will increase your page's relevancy score and this will also create a customer centric culture on your venture.
If you can do these things right, you will always end up with the right campaign on Facebook. The whole idea is to keep on testing at the end of the day. Facebook's ad platform changes very rapidly and the only way to stay on top of your game is by testing everything on your own. Keep a budget aside every month to test on new targeting and campaigning options. This will eventually help you to get more return on your original campaigns. Also, try to take ideas from what your competitors are doing. At the end of the day, do not try to go viral as it will never happen if your sole intention is that. Try to provide value to your audience and everything will fall into place.