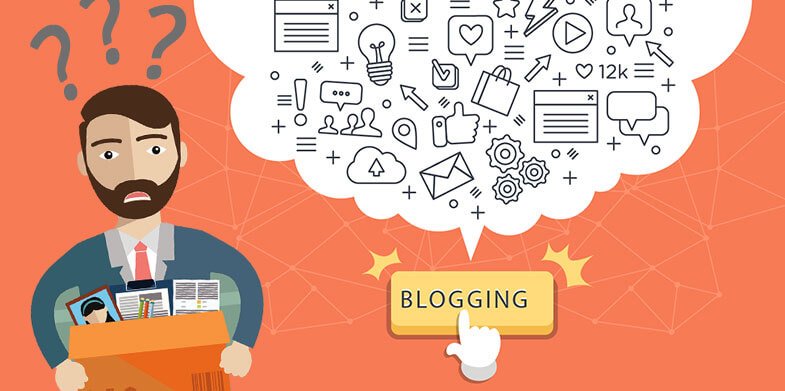 Blogging is a great method to express your opinion or to talk about something that you like. There are different types of blogging and therefore, different categories of bloggers out there. Some of them like to talk about themselves and become authority on different topics where some others do not talk about their own self and focus on a certain topic instead.
In this article, we are going to look at 5 different things that you should not do when you are trying to make it as a blogger.
Focusing on Everything

You should never focus on everything when you are trying to make it as a blogger. Find a few niches that you consider yourself good at and talk about them only for the first few years. Trying to talk about everything will get you nowhere.
People love to listen to the authority. If you are an authority about a topic, if you are experienced on something, no matter how small that topic is, people will listen to you. On the other hand, if you talk about everything that is happening around you in every big or small niche, people will lose their connection.
Also, if you talk about everything, it is tough to build a solid community of people around you who likes your blog and stays with you through thick and thin. Think about it for a second. If a blogger talks about only a type of diet, it is easier for him to build a community. However, if a blogger talks about health, travel and also politics, there is no loyal audience to cater to.
Not Posting Enough
Not posting enough is another mistake that you should not participate in. Always remember that everyone loves fresh content and you should try to publish as much as you can on your blog. Take inspiration from big bloggers and YouTubers. They never run out of topics and that is the reason that they stay relevant for a longer period of time.
If you let yourself go easy for a few months, someone else will come and fill up that void and will take attention to their end. That is how the world works and you will always have to be on your toes so that you are not missing out on any opportunity.
If you are short on ideas, then try to keep a journal with you where you will list down all the ideas that you get throughout the day. Keep the journal with you for a month and you will have a list of topic for a whole year. Now simply start writing. If you want, you can also seek help from ghostwriters on places like Upwork to make it easier for you.
Not Being Active on Social Media

After Google, social media is the second biggest traffic generation method for any website and if you are not active on social media, you are missing out on a lot of traffic. You see, no matter how much people love your blog, it is tough for them to remember your URL and visit to your website every day to see whether you have posted something new or not. That's simply not logical in this age when people do not have enough attention span.
Therefore, being active on social media can help you reduce that gap. By being active on social media, you can not only tell your audience whenever you have something new to offer but you can also engage with them in discussions and can take their ideas for your next blog post.
Another big mistakes that many bloggers make is not being active everywhere. It is humanly very difficult to stay active on all the platforms but if you are big enough, you should hire a social media manager to do this for you. Remember, you like Facebook for some reason but that doesn't mean that your audience is also on that same platform. Therefore, you have to stay connected with them everywhere if you want to make it big.
Engagement
Engagement is the only thing that matters in 2017 and beyond. Google has said it on multiple occasions that if you are not engaging with your audience then you are helping your blog to die. Google has different methods and tools to check if the audience is interacting enough with your content. The most popular one is the bounce rate tool that tells Google whether your audience is spending time on your website or not. You can also get access to these data on your Google Webmaster.
There are different strategies that you can use when it comes to building engagement. You can start by simply asking questions to your readers and encouraging them to answer in the comments. That should be the first approach and you should do that for every post that you make on your blog. Secondly, you can also offer giveaways and discounts if you can (if you are affiliated with companies) for comments. This also helps a lot when it comes to increasing engagement.
Not Collecting Leads

Lead collection is famously known as collecting emails for bloggers. The only resource that is going to help you in the long run when you are blogging is the emails that you collect from your readers. There are different solutions out there that can help you with collecting email and the process is fairly simple. You can try companies like Ahrefs to help you in the process of collecting emails.
Always remember that collecting emails is only the first step and you need to also make sure that you are nurturing your audience on a regular basis. If you collect someone's email and do not send them enough mails on the next few months, they are going to forget who you are and therefore, they will not engage with you when there's an actual need. Therefore, always send emails to your subscriber list.
You can send emails when you are posting a new article or you can schedule weekly emails simply to talk to them about something. Figure your own strategy depending on the niche that you are in and start talking to your subscribers.