Before anything, it's important to clearly answer this question: what is a domain name?
Domain names are names that are used to give an address to the website. This name can also offer multiple pages. For example: www.microsoft.com has multiple subpages but uses the same domain name of microsoft.com. It is usually considered as an address that allows access to multiple pages under the same name. The domain name is also a part of the URL, which if we continue with the example above would be https://www.microsoft.com.
You may not realize it but a domain is very important for a business. It plays a vital role in digital marketing and is also necessary for brand protection. That's why if you are in the process of choosing a domain name, consider the following tips:
1. Choose and register as soon as possible. You can have more than one.
Time is of the essence. Nowadays, there are individuals or entities that register domain names t be sold at a steeply higher price later on to a company or organization who are more suitable of owning it. That's why you need to decide on your domain name quickly. If you couldn't decide between two or more domain names to register, just register all of them and keep the ones you deem the best later on.
Domain name registration isn't really expensive, especially compared to losing the best domain name for your business because somebody else has already registered it. You can easily find a domain name registrar that offers discounts for multi-year registrations.
You may also keep all domain names if you want. To protect your brand, it may be necessary to register more than one domain name and just have redirected to your main site or create separate websites that ultimately point to the main site where you offer your products or services. Understand that domain name registration is a way of protecting your brand name while at the same time it is a strategy to get as much traffic as possible to your site.
Use your business or brand name as much as possible.
The standard guideline is that your domain name should be your business or brand name or an acronym thereof. However, it's not uncommon that your brand or business name to have already been registered by another company or organization. Fortunately, there are several other top level domains available at present. If you can't register your business name with .com, .net, or .biz, try the top level domain for your country or choose from the numerous new ones such as .app, .bar, .builders, and .cheap. Make the most of these new top level domain. You may even want to tweak your business or brand name to work around them.
Don't settle with something like "buygiftsinnewyork.com" or "bestrestaurantlosangeles.biz." Go for a domain name that is brandable. Avoid having something that sounds generic. Nowadays, generic or highly SEO-fied domain names no longer sit well with customers. Your potential customers may just think of your website as spam, blog, or fake customer review site.

2. Keep it memorable, pronounceable, and easy to type.
The KISS (keep it short and simple) guideline in online content writing is barely applicable when it comes to choosing a domain name. Shorter is definitely better but it will be a rarity finding a short usable domain name for your business. The shortest ones, most likely, have already been bought by bigger companies or hoarded by opportunists who have "invested" in these domain names to be sold to their "rightful" owners at a premium. That's why if you can't get a short domain name, just make sure you get something memorable. Actually, there are times when longer names are better than shorter ones, as long as they can be more easily memorized. Thisisourdomainname.com, for example, is easier to memorize than the acronym tiodn.com. Arguably, it is easier to memorize because it is pronounceable even if the resulting domain name is quite long.
Also, it is advisable to avoid hyphens as they tend to confuse people as they try to type your domain name from memory. As much as possible, only use hyphens if your business or brand name actually has a hyphen in it.
3. Consider making your domain name SEO friendly.
An SEO friendly domain name is one that comes with a keyword relevant to the product you are offering or the industry your business is in. This is not a necessity, though. It's good to have a keyword in your domain name, but if your business or brand name does not have it, there's no need to force it. You may just create a blog for your business and have its domain name bear the relevant keyword. This blog will then be used to direct potential customers to your business website or online store.
Preferably, you may only use a keyword in your domain name if this keyword helps in making it obvious what your site is all about. For example, For example, if your brand/business name is Dracola and you are selling cola and other beverages, it would greatly help adding the keyword "drinks" or "beverages." This is to avoid confusing potential customers who would otherwise think that you are selling horror or Halloween-related stuff.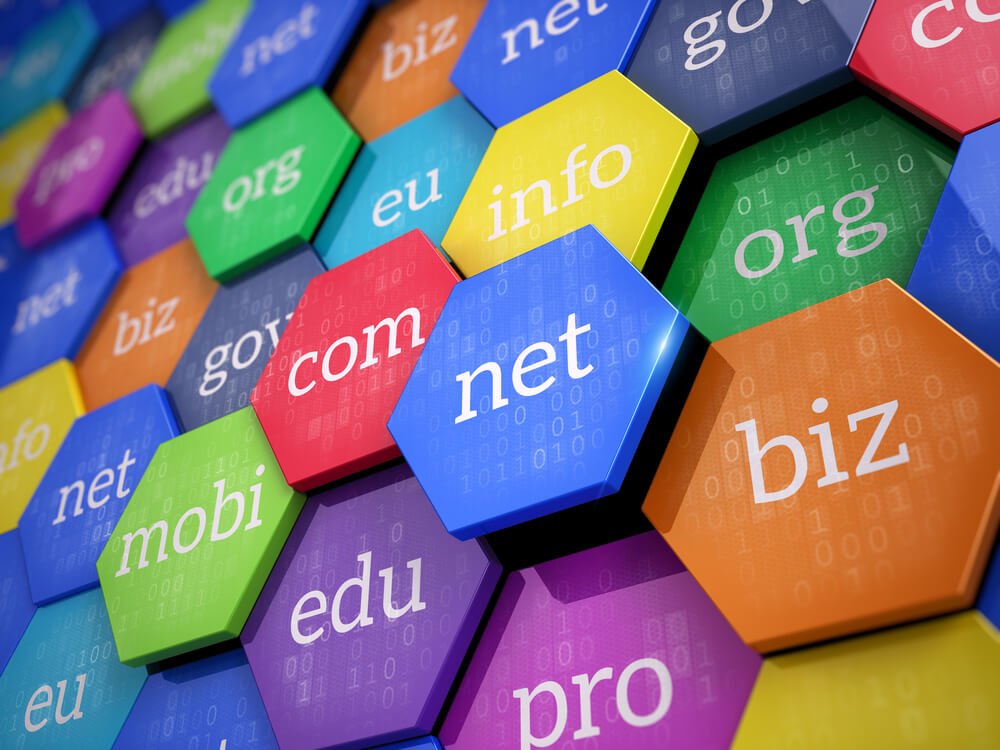 4. Be creative but avoid infringing on another company's name.
If you can't really register your preferred domain name because somebody beat you to it, try some creativity. For example, if you are in Georgia and you run a travel agency called "Bon Voyage," register with the top level domain ".ge" (for Georgia residents) and have your domain name read as "Bonvoya.ge" or "TravelBonvoya.ge." Avoid getting over-creativity though, by registering weird or undecipherable domain names.
Also, don't try to hijack your competitors' online presence by using a domain name that resembles theirs or something most of their customers tend to mistakenly write. This is one cheap shot and is unlikely to gain you any advantage.
***
To sum everything up, a good domain name for your business is one that is easy to remember, easy to write, easy to pronounce, SEO-friendly, brandable, and something that will be distinctly associated with your brand or business. Be sure to pick the right domain name to make the most of your business' online presence.