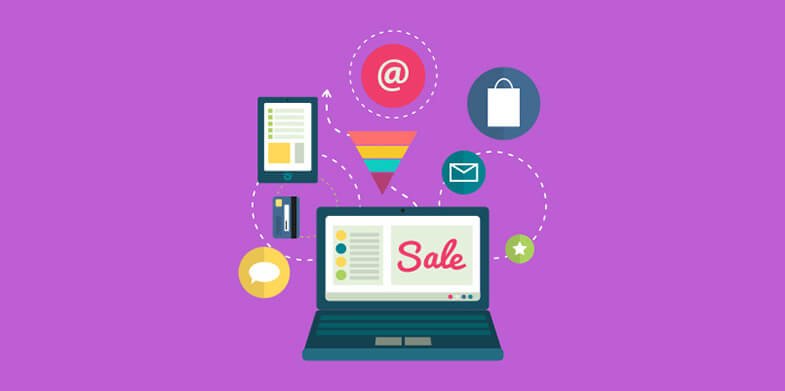 Do you ever think you are doing everything possible to increase your emails engagement, but your potential clients are just not purchasing?
Optimizing your own inbound marketing routine for lead generation is no simple task for online marketers. To do so, one needs to create attractive content that resonates well with your targeted audience. Then, you need to take the initiative to market your content across as many web properties and social media channels as you can. But, it is important to tack what actually happens with the emails so that you can convert a one-time purchaser into a devoted lifetime client.


For those new with the terminologies, the front end of sales funnel is actually where you convert your prospects who are first-time clients, whereas the back end of sales funnel is a part where you will take one-time purchasers and convert them into long-term larger-ticket clients.
If you wish to boost your sales conversions, you'll have to optimize the back end of the email campaigns. We have put together a list 5 ways to optimize your sales funnel to convert more sales.
Opt-In Offers
Your lead offers must be customized to a particular problem, which your prospects are trying to solve. A new lead is not looking to spend hours consuming fresh information from you. They are, in most cases looking to garner educational content, which addresses a specific advantage. This being said, you need to take more grainy approach to the beginning of the sales funnel. By delivering on tangible advantages that your leads tend to be looking to acquire, you'll prime them for your actual offer.
Use Testimonials
The testimonials can have profound impacts on back end of the funnel if they are leveraged correctly. They will offer you with a chance to show social proofs with your services and products.
The more testimonials that you utilize in your email sequence, the more established reliability you will have with your audiences.
The very first step to making an efficient testimonial is to know the core frustrations and needs of your audiences.
Once you make alignment with your testimonial, it then comes down to using the basics. Be sure that your testimonials are realistic and authentic.
Do not make any fake claims that can hinder the faith of your prospects potentially. Always include full name, age, and location of the individual giving a testimonial. If probable, use the image of your client too.
Make sure that your testimonials clearly state the advantages that your client can experience. One efficient way to highlight the imperative parts of the testimonial is by simply highlighting the texts in italics and bold.
Nail The Tripwire Offer
A tripwire product is normally a lower-barrier product, which solves a particular issue that your audiences is dealing with. The main aim of this product tends to be to convert your prospect into a paying client. Thus, a tripwire is usually offered towards the starting of sales funnel.


You may have heard of old marketing saying, "20% of your clients will account for nearly 80% of your revenues." You may want to note that most of that 80% will probably be produced from back end of the sales funnel.
Thus, it is vital to over-deliver your purchaser's first experience together with you. Solving relevant issues and delivering value will help gather the trust of new clients. Consequently, they will see you as a great authority in the niche and will unavoidably invest much more in your services and products.
A tripwire product must offer an explicit and attractive advantage that makes the purchasing procedure irresistible to your potential clients. A low-risk, low-ticket tripwire product will instantly convert your prospects into clients. The lower the price, the higher your conversion rate will be.
If the tripwire offer converts, a percentage of new clients will consider buying the next offers in your own sales funnel.
Harness The Great Power Of Upsells
In case you wish to optimize the back end of the sales funnel, you'll then want to control the great power of up sells. Any client's interest level is piqued when they buy one of your services or products. It's the perfect chance to present them with an upsell product that offers ancillary advantages to your own tripwire offer.
The key is making the up-sells related to the contents in your primary offer. If you offer an arbitrary product, which does not expand on the advantages of your main offer, then do not expect to have a large conversion rate.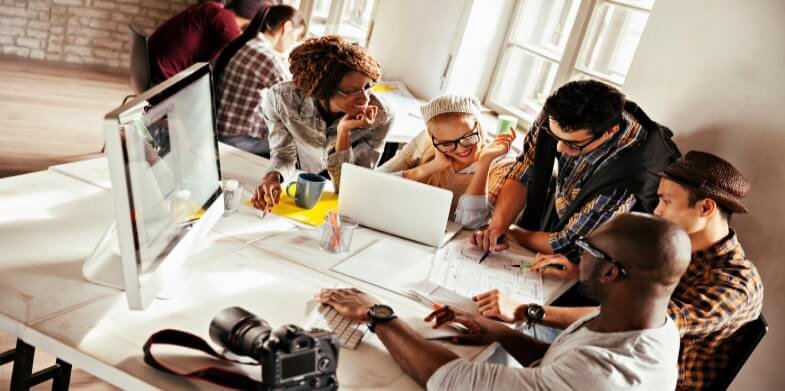 In order to make the most of your conversion on back end of the sales funnel, make upsells as faultless as probable for your clients. Ideally, you must present "One-Click Upsells" which don't force the buyers to place in their own credit cards information repeatedly.
Be sensitive about the prices and offer payment plan for higher-ticket products in your funnel. Everyone is not loaded with cash; therefore, you will wish to know the demographic of your targeted audience prior to you upselling them.
Feed Social Machine
The back end of the sales funnel will produce most of your profits; but, you will also wish to craft your email to cross-pollinate the other web properties and social media channels. This will eventually increase the overall commitment of your emails list and place you as a great authoritative figure in your own industry.
A method to do this is by sending an email newsletter out whenever you make a blog post. The articles should offer educational content that is conducive to the particular needs of your audiences.
By including passive call-to-action within your sidebars and body content, you can always present your readers with a chance to buy one of your products.You may even wish to encourage your email subscribers to share the content on their own social media networking channels. There are many ways to do so, including:
Putting social media icons at the footer of your email;
Direct your emails list to a specific social media channel at least once per week;
Using the social button on your blog.
Cross-promoting to social media channels and email list will continuously put your brand before new audiences. It will help you make multiple streams of online traffic sources to the products and services.
If you can offer your clients value, you will then expect that you can convert a handful of clients. It is important that you solve a problem and continue to offer value that your clients cannot resist.