Producing video content for a website can be exciting, and is an excellent way to attract more visitors and engage them at the same time. However, there are definitely lots of challenges involved, and when producing video content for the first time you are likely to make many mistakes.
Being aware of some key mistakes that are all too common can be a big help in that regard. Once you are aware of them, you will find that it is easy enough to avoid and sidestep them–and your video content will benefit as a result.
Video Content That Has No Clear Goal
People that are new to video production often skip ahead and focus on the more exciting parts–such as coming up with cool concepts or recording the actual video. As a result, the video content has no clear goal that it is designed to achieve.
If you want your video content to be successful, you should always start by defining its goal explicitly. For example, it could be to generate traffic, build your brand, or obtain leads.
Once you've defined the goal, you can then build your video content around it–and it will be far more effective. Keep in mind that it is best to restrict every video to one main goal so that you can focus on it exclusively.
Not Focused on the Audience
All too often videos do not focus on the audience and instead focuses on the brand, products, or even the personality behind the video. As you can imagine that the results in the videos that don't really engage viewers well.
While it may seem simple enough to avoid this mistake and focus on the audience, it is actually a bit more involved than it appears. For starters, you need to understand the audience that you're trying to reach–which will require research on your part.
Every aspect of your video should then be focused on what you feel your target audience will respond to. That includes the topic of the video, its style, how it delivers its message, and so on.
Unrealistic Concepts or Plans
The only thing that is worse than not planning video content is a concept or plan that is unrealistic and difficult (or impossible) to pull off. Unfortunately, this happens very often, as people have high expectations and want to create content that requires extensive resources.
To avoid this mistake, you must thoroughly plan your video content and come up with a comprehensive budget that encompasses everything it requires. Based on that you should be able to evaluate how manageable the video will be and whether it is realistic or not.
It is crucial that all this is done before you record any video footage–otherwise, you'll end up with a video that stretches your resources, or is impossible to complete.
Recording Locations That Aren't Ideal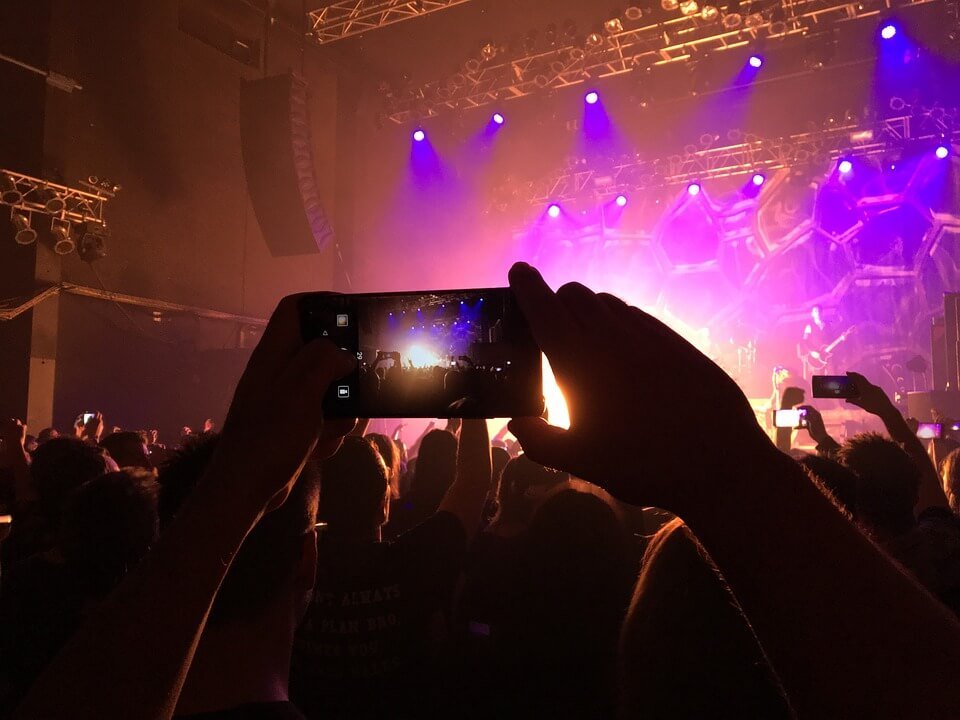 If you don't have much experience recording video, you are very likely to have difficulty picking good locations. In fact, many of the common issues with video content recorded by beginners are that the location isn't ideal.
Some problems that can be caused by a poorly chosen location include bad lighting, lots of background noise, or even 'busy' backgrounds.
Keep all that in mind when you are trying to figure out where you want to record the video, and it should be much easier to choose a good location. Take into account the time of day that you intend to record the video as well, and scout out the location beforehand during that time to see what recording conditions will be like.
No Call to Action in the Video
Some videos end fairly abruptly, and without a call to action that guides viewers to the next step that they should take. In such cases, it is more than likely that viewers don't actually take any action at all–which will mean that your content isn't very likely to meet its goal.
As a rule, every video should include a clear call to action–whether it is part of the voiceover or a clickable link. It should explicitly spell out what viewers should do next, and why they should do it.
Ideally, you should take steps to strengthen your call to action and make it all the more effective.
Poor Overall Quality
While your video doesn't have to have exceptional quality, it does need to be good. In general, that means that it should be recorded in High Definition (1080p), and with a frame rate of 30 at least.
It is important to avoid camera shake, poor lighting, and other factors that could affect the quality as well. The audio quality must not be overlooked either and should be recorded using a good microphone with steps taken to minimize the background noise.
If you are using screen-recording, you may want to try Movavi Screen Recorder Studio for Mac. It is a user-friendly screen recorder for Mac that has its own built-in editor and will let you ensure the video quality is good, cut and join videos, apply effects and more.
Ultimately, your goal should be to come up with video content that is crisp and professional.
Final Words
If you can avoid all these mistakes, you should end up with video content that looks more polished and professional–and is far more effective at fulfilling its goal.
As you can see, each of the mistakes listed above can have a big impact on your video–which is why it is so important that you avoid them. On top of that, however, you should try to identify any other mistakes that you may be making, and try to learn from them.
Overall producing video content does have a bit of a learning curve–and making mistakes is part of the process. If you can learn from each one however and avoid the key mistakes listed above–you should be in a pole position sooner rather than later.