Software engineering is a profession that's ever-changing and is receiving an increasing demand in society these days. As new technologies are quickly evolving, so should the talents and skills of software engineers. It has become a mainstream job right now, and there are various entry points for you to be hired into the IT profession.
Almost all industries and businesses have a sense of dependence on IT and technological roles. Therefore, software engineering is an essential player in many sectors of the economy. However, before you dive right into this profession, keep in mind that you need other things than just a degree in an IT-related field. 
This article will provide you with some tips on becoming a successful engineer, particularly a software engineer:
1. Earn A Degree Related To Information Technology
Although this is not the only thing that will help you land a credible software engineering job, it is undoubtedly crucial to earning a degree in computer science, IT, or any related field. Many tech companies would want to hire employees who already have acquired sustainable knowledge and education about computers and software. 
You should have at least a bachelor's degree to begin your career because this will be your ultimate foundation as you decide how your future career will take shape. Having a major in computer science will give you the advantage of knowing how to design software. You'll also have an in-depth understanding of data structures and algorithms, which most tech companies expect their employees to learn. 
2. Continue Your Studies
Even when you already graduated with a bachelor's degree, your career pathway requires you to stay current and updated with technological advancements. Educational books and online resources play a big part in your continuing studies. The educational value you get from classroom-style learning relatively plays a significant role in your success since you can learn all the theoretical concepts. However, it would be best if you didn't stop there.
Supplement your learning by utilizing online tools and platforms to broaden your knowledge about computers, data science, software, and the like. You may check out websites for developers and sites for programming solutions. Depending on your preferred technology or language to specialize in, you'll see many available educational sources about them. Learn to write clean and authentic codes and increase your coding skills endlessly. 
3. Join A Software Engineering Community
Finding a community with members who share the same values, goals, and passion as you is helpful for your career and professional growth. Not only will it broaden your connections with people in the same industry, but you will learn various things from them. Surround yourself with like-minded people, and you'll have an automatic support system.
Many times, communities also hold different events and opportunities for you to market yourself and your skills. All these perks of being a community member will guide you on where to focus learning and how to improve to become a successful software engineer. You can explore different communities on sites and in your alma mater.
4. Work On Your LinkedIn Profile
Connecting through social media nowadays is not only intended for personal whereabouts. Truth be told, many companies utilize social media platforms to reach out to their preferred candidates. LinkedIn is one of the most growing platforms that you should make efforts in.
Having a LinkedIn account will expose you to job recruiters, potential employers, and people with the same goals as yours. You can sell your skills, connect with people, and find great job opportunities. However, keep in mind that merely creating a LinkedIn profile is not enough. In fact, it's better to have no profile at all than have a poorly maintained one. As a software engineer, you must list the software languages that you have a specialty in. These should be included on your LinkedIn profile so your employers and business partners will know your best assets in coding languages and solutions.
5. Read Code And Practice From Experienced Developers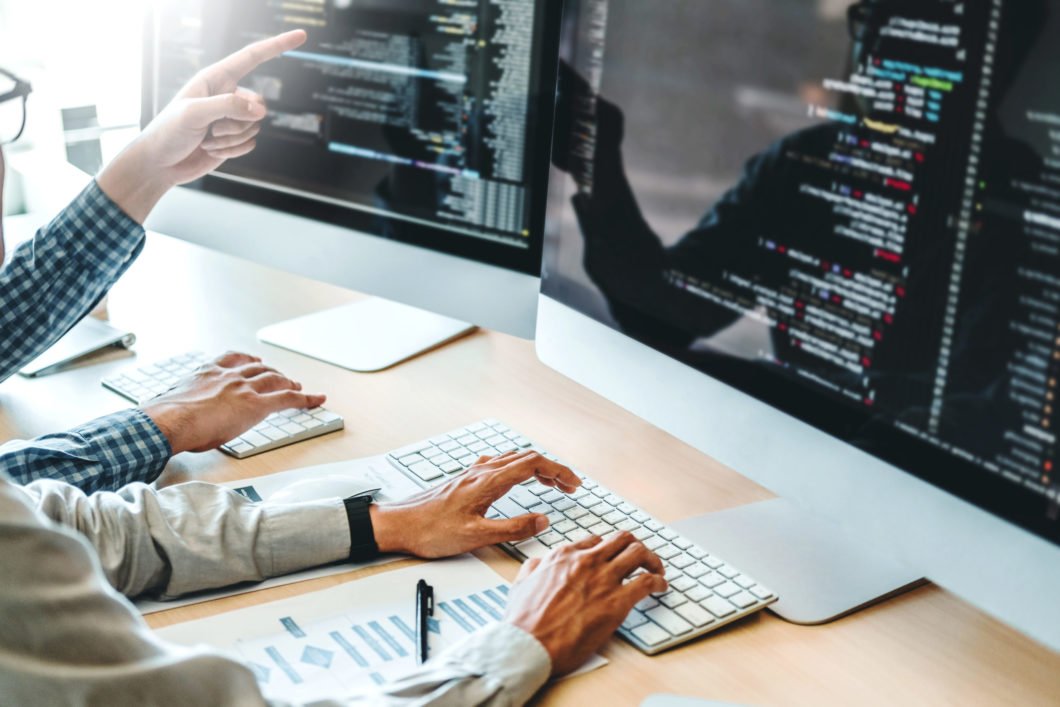 Although learning to code is crucial, another vital thing in parallel is reading other codes. Visit some sites and practice reading codes through documentation. Although you must be careful which ones have the most valid source code, it sure helps to practice reading them to understand how a specific program is working and running.
6. Create Projects
Being a successful software engineer is not all about acquiring education and skills. It's also all about practical experience. It would be best if you started building projects using a language that you are comfortable with.
This experience will not only improve your skills and learning but also help you find a potential employer. Throughout your project's building and completion, you must slowly build your professional networks.
7. Apply And Ace Your Job Interviews
As a beginner in your field of expertise, it's okay if you don't have the most robust connections and networks. Projects won't be delivered on a silver platter. You must apply for a job. Either you research for job openings online or personally visit companies while submitting resumes here and there. It would be best to apply to many companies to increase your chances of getting hired.
Like any other job process, you must undergo a job interview before you get hired. And, of course, you must ace it. It's normal to be intimidated by it, especially if you just graduated from university. However, as long as you do your best to prepare for it, and be yourself while being smart and careful with your answers, then please know that it's not impossible to ace your interview despite your lack of experience. It would help if you practice well and anticipate interview questions. Stay confident and give a positive impression that will leave an impact on the interviewers. 
Conclusion
Starting a career in software engineering is not easy. You'll have many challenges along the way, and it would be normal to think of giving up or going back to your comfort zone. However, if you continue to work hard and push through, the rewards are worth it. By applying all these tips, you can prepare to succeed in becoming a software engineer. Keep your eyes on the goal, and you're well on your way to practicing the profession you've always wanted.
Also Read: Top Software Development Tools! Which One Is Your Favorite?