Instagram is rapidly becoming a key target for the brands looking to utilize social media platforms to link with potential and current customers—and that too for good reason. The top brands are seeing per-follower communication rate of nearly 2.3 percent on Instagram, which surpasses the interaction rate that those brands are getting on both Facebook and Twitter. With high engagement rate and millions of active users, it is no surprise that gaining a great following on Instagram is a great priority for businesses using this platform.
Unfortunately there is no magic formula for creating a following for your business on Instagram that will immediately garner hundreds of new followers on Instagram, but there are many ways of enhancing your current Instagram strategy in order that more ideal audience can locate and follow you.
Let's learn about the 7 great tricks for using Instagram to create a following for your business:
1. Create clear Instagram strategy
Utilizing any social network pointlessly can result in wasted resources and lower return on your investments—and Instagram isn't an exception. Having a clear strategy will help you describe what you wish to attain, so that you can target and attract potential followers related to your business. Here are the most important elements for creating a solid and clearest Instagram strategy.
Research your competitors
Decide on what story you are going to tell
Set your goals
2. Gain a better following by making your account more noticeable
If you are struggling to draw followers on Instagram, an easy solution is to really make it simpler for the people to locate you. Raise the number of methods that prospective new followers can determine your Instagram account. Below are some particular suggestions:


● Announce about your Instagram account on Facebook, Pinterest, Twitter, or other social networks you have already built up a following on.
● Link your Instagram account to your website, in newsletters, and within your email signature so that more and more people in touch with your brand can find you out on social media.
Use relevant hashtags for making your content come in searches.
● Follow people and comment or like on their photographs to boost your visibility in Instagram.
3. Create great Instagram content to develop your Instagram following
It may appear like no-brainer but this cannot be stressed too much: the better your content on Instagram is, the more probable you're to get more following. Posting photographs that are fuzzy, branded variably, or simply not attractive provides no spur for individuals to follow you. Below are some guidelines to improve your Instagram content's strategy.
Find out the best time for posting
Post consistently
Use hashtags
Use captions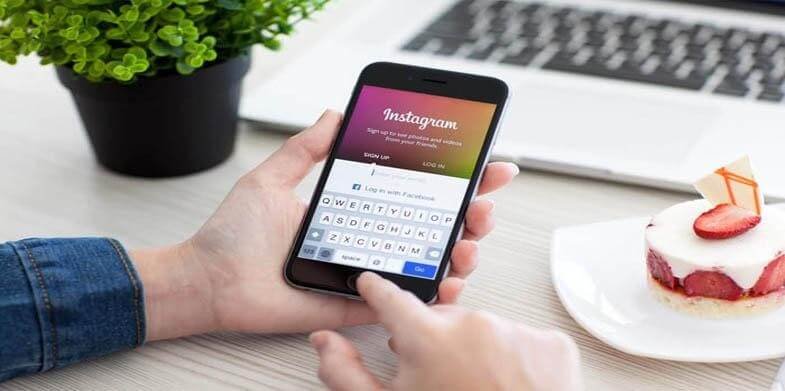 4. Get better following on Instagram through campaigns and contests
Contests
Running a contest on Instagram can assist grow your audience further, drive traffic on your site, and even assist you sell products. To enter a contest, ask individuals to follow you, comment, like on one among your photos, utilize a particular hashtag, or repost any of your photographs. Encouraging user-generated contents as an element of your contest can help you to reach more people. The ones who do not follow you will be uncovered to your account on Instagram through a post generated by one among their friends and that is an efficient way of creating trust with your new followers.
Campaigns
Including Instagram in your overall advertising campaigns can assist you get new followers and link the online and offline experience for your clients. For instance, run a simple teaser campaign which is unique to Instagram and reveal an announcement slowly, like a new service or product.
● Use Instagram to offer coverage of some live events including community gatherings, conferences, or in-store promotion.
5. Assist others create their community

Similar to all the social media networking sites, Instagram is about the communities created within it. Find prospective new Instagram followers simply by following them, and then get indulged by commenting, liking, and sharing their contents —many people will return the favor often. Establish Instagram search streams to find, observe, and connect with users. In case you find somebody who is posting related content, leave a positive comment and request if you could share the picture on your account. Just ensure you provide credit to the person who originally posted it.
Collaborating with other thriving Instagrammers in your own industry can assist both you and those influencers reach to new audiences and get increased followers and online exposure.
Trendspottr for Instagram in Hootsuite can assist you gain insight into who the influencers are, and most popular content shared by them in Instagram community.
6. Consider Instagram marketing to get better following
If you've a budget for your social marketing, Instagram ads must be there on your radar definitely. A sponsored advertisement is a powerful method to reach new Instagram followers, quickly. Instagram now enables almost anybody to buy sponsored posts on the platform, utilizing online ad-purchasing tools that are provided by official partners of Instagram. This means that you can log onto one among these third-party websites to make, target, and place advertisements on Instagram.
7. Measure and examine your Instagram result
If you are not getting new Instagram followers with the rate you wish for, evaluating your analytics and metrics regularly can help you recognize areas where you potentially can adjust your own strategy.
Using Iconosquare app, you can examine your metrics and assess monthly summary statistics regarding your Instagram community which can help guide to you moving forward.
Conclusion:
With over 300 million active users, it is no wonder that over 40 percent of Fortune 500 companies are utilizing Instagram. With the correct Instagram advertising plan, you can attract great returns for your brand or business.
To find great success on Instagram, entrust to creating as well as sharing photos that are relevant and interesting. Connect with other similar accounts so that you can push one another to success.