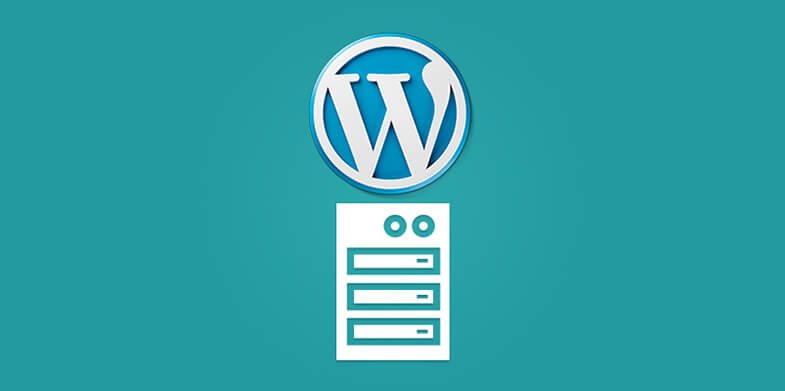 When it comes to Content Management System, blog or even a corporate website WordPress is the primary choice. The ease of use & flexibility to customize and absorb dynamic features, WordPress is the go to service. It is also a very secure platform and it has a long list of free plugins that provide some amazing functionalities. Icing on the top is the robust support community, which helps figure out any issues you might walk into. In short WordPress is your go to option, regardless of the functionality or the range of dynamic features you want to incorporate into your website.
Hosting is one of the most essential part of a website. It's like a remote computer where you store the files of your website. That's where it's basically fetched for every single user when they enter the URL of website into their browser. Hosting consists of storing space & database. Lately due to the intense use of WordPress as a prime platform for building websites, hosting providers have started providing WordPress only hosting services.
WordPress Managed Hosting are customized hosting services that includes 24/7 support, WordPress Optimization (where the website is optimized by professionals to load faster), Runtime Backups of the site (where after every single event the website is backed up) and dedicated professionals are monitoring the site so that there is not any down time.
With the passage of time as more and more people are beginning to understand that the site load time & down time affects the rankings of the site. They are searching for ways to optimize their website for a faster load time and make sure there is little to no downtime. But with the advent of novel services like Managed WordPress you don't have to look any further. Just scroll through the list below & find out which hosting service Managed WordPress Hosting plan suits the size of your pocket & requirements.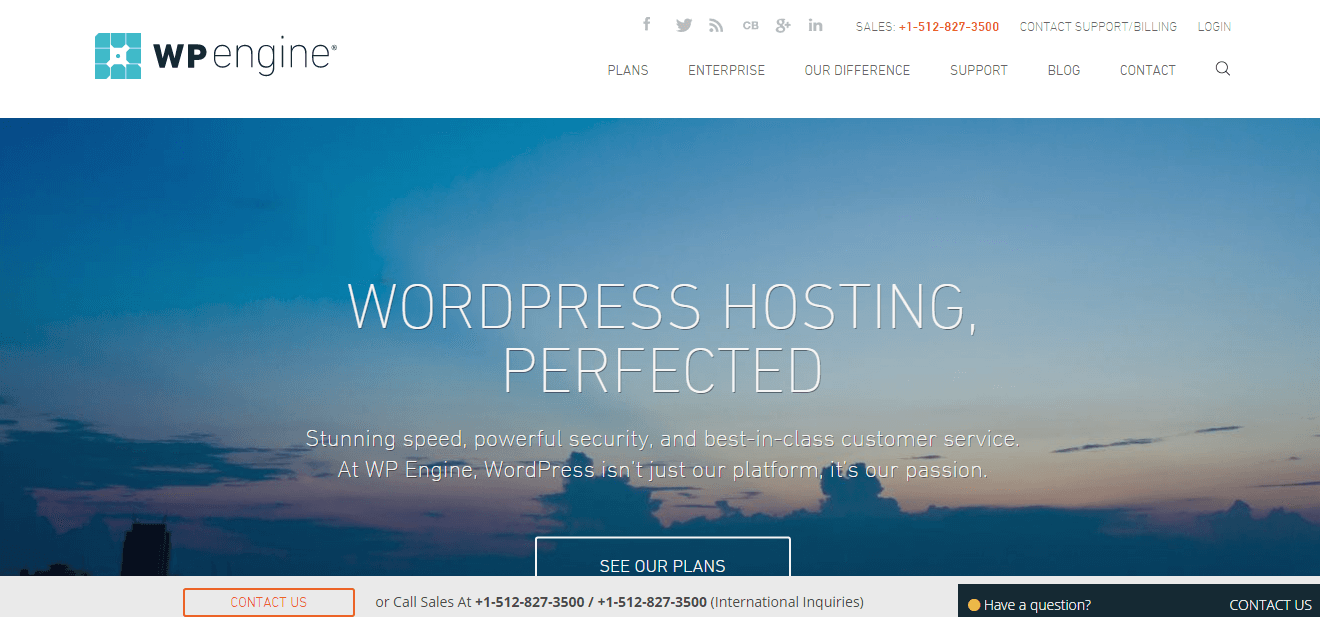 WP Engine is a new player in the niche of web hosting and they have a very unique approach. They are banking on only WordPress Hosting & that too high end users who get more than 25,000 unique visitors. WP Engine provide Managed WordPress Hosting starting from $29/month for a single domain & for multiple domains its $100/month. Since it's a startup so you can expect some very personalized customer support/service. They don't have thousands of clients to cater therefore they put a lot of efforts in keeping the hundreds of customers happy & let them be their advertisement. As they say the best advertisement is a satisfied customer. WP Engine's prime focus is users who are looking for a Managed WordPress Hosting, that's why they offer only WordPress hosting.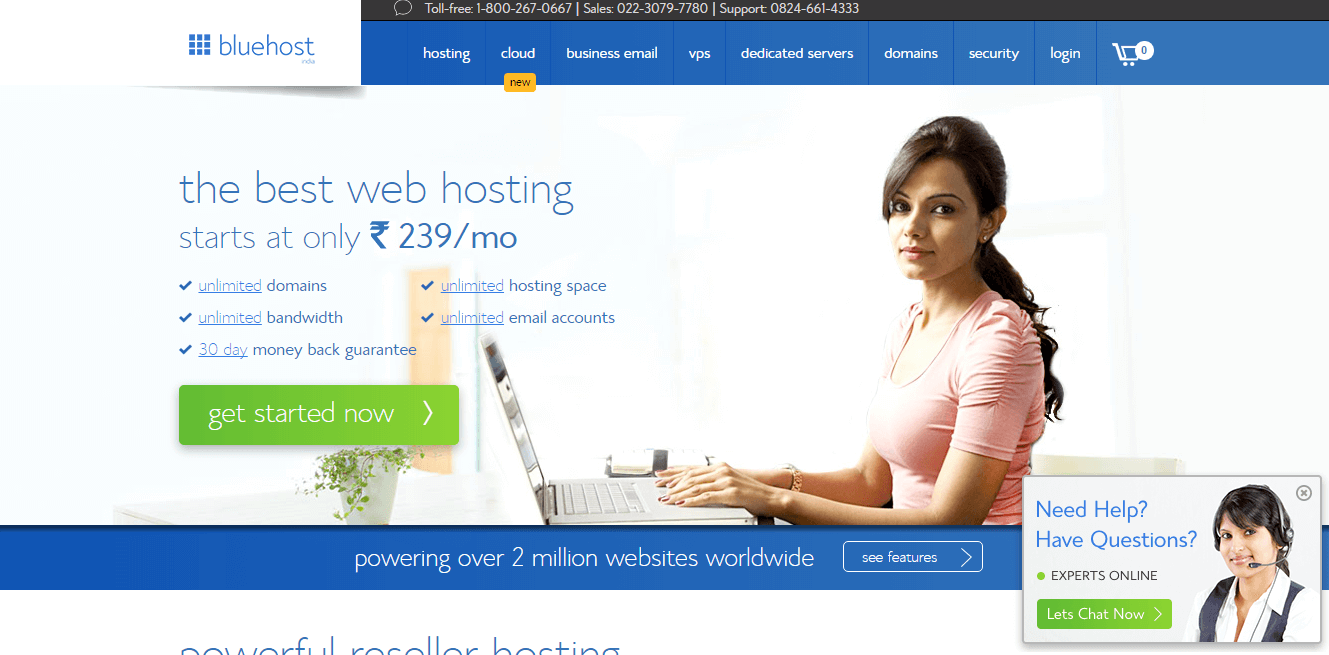 BlueHost is one of the prime web hosting services. The services are top notch & you have to pay a very nominal fee compared to the kind of services you get. BlueHost is a market leaders as far as the numbers are concerned. Blue Host has a great history as far as the up time of the website is concerned. People have great things to say about the shared hosting plan offered by BlueHost, as compared to the competitors you get to pay half the price & get better services. Blue Host offers kick ass Managed WordPress Hosting services. Shared hosting is only for those users who are starting new or aren't expecting that much traffic initially. Whereas Managed WordPress Hosting is for those that expect more than 25,000 unique visitors hitting the site in a month. The very emphasis as far as the Managed WordPress Hosting is concerned, is on the support services. BlueHost takes the cake when it comes to customer support, they put special emphasis on their support staff and customer satisfaction.

iPage is my personal favorite, I use it for my websites. Trust me I have never had a bad day with them, whenever I bumped into something, I would call them on the toll free number & within minutes my problem is solved. Even during peak hours you don't have to wait 15 mins to get connected to support staff. You just dial their toll free number & some nice person will pick up at the other end & they never try to upsell anything. They just help you get things done & that's it. One thing I have noticed is that, I have kinda thick accent and they never have any trouble following what I say. So there is a plus, they've probably employed college educated millennials who are well cultured & understand different accents, no matter how thick they are. One other very important thing about iPage apart from its amazing support system is the lowest price. iPage offer some quality service and on very nominal fee. When I say nominal I mean almost 50% less than its competitors and the quality of services is almost the same. I mean not almost, its even better because you're half the amount. So if I were you, I would choose iPage without giving it a second thought.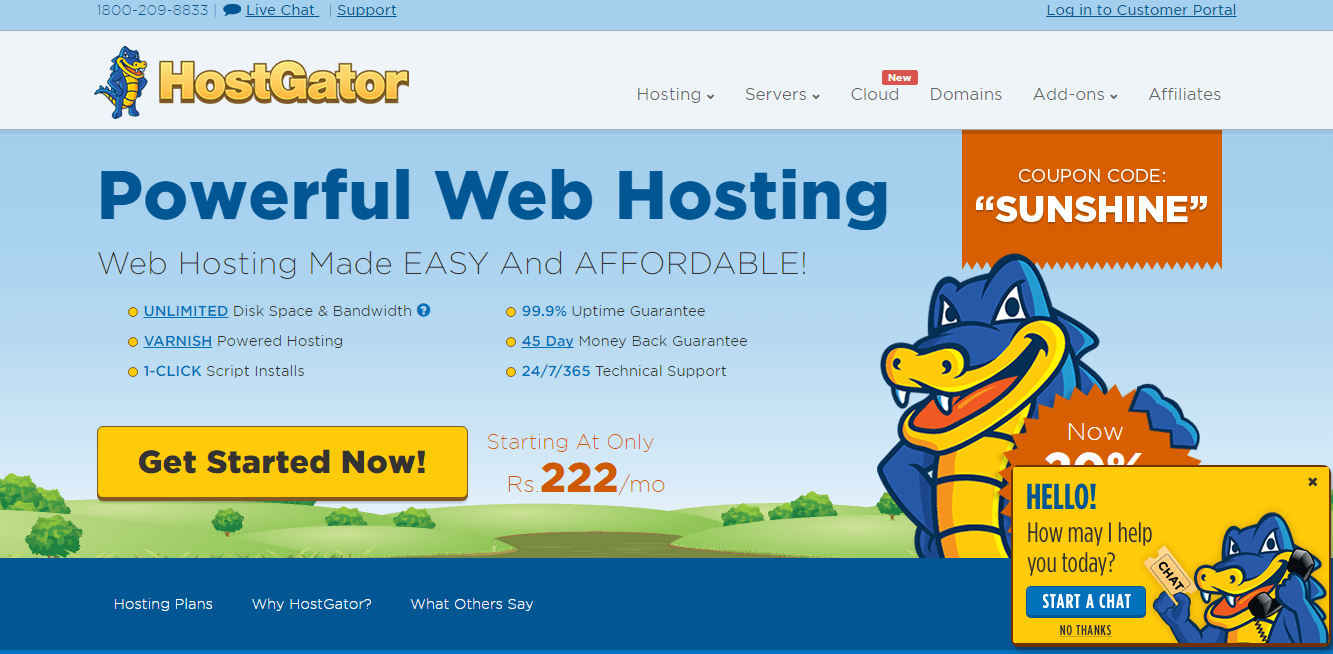 Hostgator was like the poster child for web hosting. I mean there was a time when hostgator & webhosting were synonymous. That's how widely the hostgator was advertised that I thought Hostgator is the only webhosting service. Yeah that's who naïve I was, but can you blame me? It was like everywhere, on google ads, facebook ads & everyone I knew was using it. SO no judging me ok? OK?!?!? Hostgator still have its girth, it's no doubt a very reliable hosting. But let's accept it, it hasn't shrug off the legacy feel to it. In comparison with other hosting it doesn't have that youthful and lively feel to it. Are you listening hostgator you need a major millennial makeover!

A2Hosting prides itself in WordPress integration and a 99.9% uptime keeping your WordPress site up and running with a very small window of down time. They offer a 30 day money back guarantee and have free solid state drives making A2 one of our favorite providers.
6. HostClear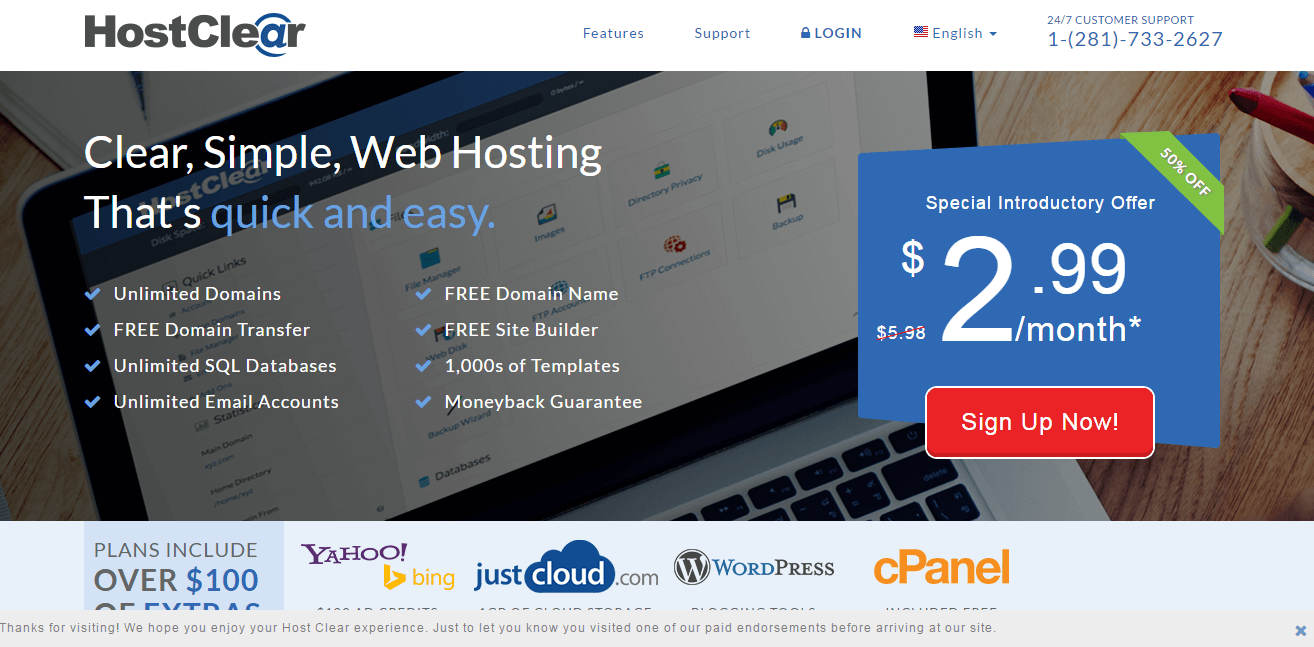 HostClear has a 99.9% uptime guarantee which is very sufficient for any WordPress site one has. HostClear offers a wide variety of site creation tools making it one of the most robust options for users looking for these tools. They offer great support and have had hundreds of great reviews.

Green Geeks offers a 99.9% uptime and is all powered by renewable energy. There is a 30 day money back guarantee with a solid WordPress integration tool. There are free nightly backups and unlimited traffic, database making it one of our top choices to keep your WordPress Site up and running.
WordPress is one of the most popular website platforms in the world. There are hundreds of different providers that are sufficient for keeping your WordPress site up and running. We along with thousands of other reviewers have had great success and uptime with the host providers above. Whether you are looking to host a corporate website, blog or small business website, one of these providers is sure to be sufficient for your needs.