The data below published by Statista clearly shows that there are 2.1 million Android apps and 1.8 million iOS apps, following by apps from other platforms like Windows Store, Amazon app store, BlackBerry World, etc. 
The number of apps is huge. Isn't It? 
Did you know that US adults have spent an average of 3 hours and 35 minutes per day in 2018? Nearly all of the additional time spent on a mobile device comes from smartphones. 
Apps clearly account for 90% of the total internet time on smartphones and 77% on tabs. 
The data published by Statistica highlights the fact that by 2020, mobile apps are expected to generate more than $188.9 billion in revenues via app stores and in-app advertising. 
So, you might be wondering to know the reason why I am telling this all this to you. Well, haven't you already realized that how big potential your business is losing without having an operational app? Well, if you are planning for android or iPhone app development for your product or service-based business and take the Apple's App Store and Google's Play Store by storm, you must avoid the common and vital mistakes that most of the developers make. 
Localytics published a survey that clearly shows that 80% of app users don't use the apps after 3 months of having it.
So, the data above clearly show that not all apps are successful. 
One of the major reasons? Mistakes in mobile app development. 
When it comes to developing a very popular app which will build the fortune for you, one thing you must ensure that there's no room for mistakes. 
So, this article tells you about the most common mistakes that most developers make during the process of app development. To implement your app development project successfully, you must avoid these common mistakes-
1. Not Identifying the Needs Properly
This is a crucial step. Beginning with the app development process without need analysis is as dangerous as serving bacon to a vegans-obvious result, nobody is going to use your app.
No matter how great your app idea is, without proper market research, it's almost useless. You simply don't know what's your target audience is and, how to cater to their need with your app. 
You must analyze the market by conducting multiple surveys and studies so that you will be able to know what are the features that users would be more likely to have in your app.
Always remember one thing that there's always a road map to develop a successful app and, it's imperative to follow that route to develop an app that people will like. 
Kevin Systrom and Mike Krieger put their hard effort of one year to develop an iOS-based, check-in app called Burbn. After launching the app, the team made a wise decision to reevaluate the market. They had found that they were late too the game as the market was already dominated by Foursquare. They removed all the features, leaving just photo-sharing, commenting and liking. They rebranded their business as Instagram. The rest is just history.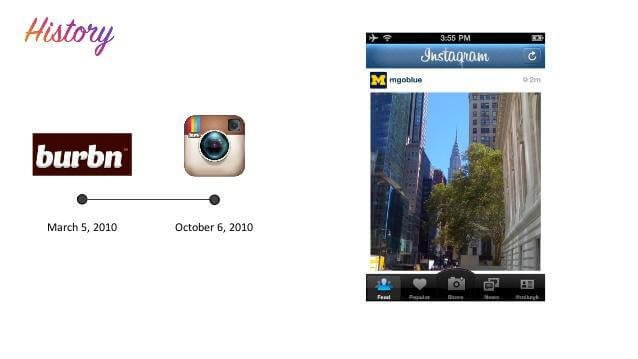 2. Launching Apps on Multiple Platforms at A Go
Since we all know there are millions of apps on both Google Play and Apple Store, so it's quite difficult to determine which would be the ideal platform for launching your app. The best approach is focusing on one platform at a time, as it will help reduce your engineering cost and bring Minimum Viable Product out in the market as soon as possible. 
When you are planning to launch your app on both platforms, then you will need to focus on designing and adding functionalities for both places. It will be only increasing your development cost and time. 
For example, Instagram had almost 30 million users in the iOS platform before even launching their app on the Android platform. 
3. Not Paying Much Attention to UX
Always remember one thing that every mobile user has a different expectation than web users. Apple has always been strict about top-notch design and user experience. Your app should be so intuitive and sharp that even a kid can use it without experiencing any difficulties. Mobile users are much pickier than web users because they never get back to the apps that give bad user experience. 
It is always a smart idea to find beta testers on the online work platform. Ask as many people as you can to test your app's UX. The design and user-experience should be perfect before launching your app. 
Netflix, the most popular online Movies and TV shows streaming app in the world, put constant effort to enhance the UX.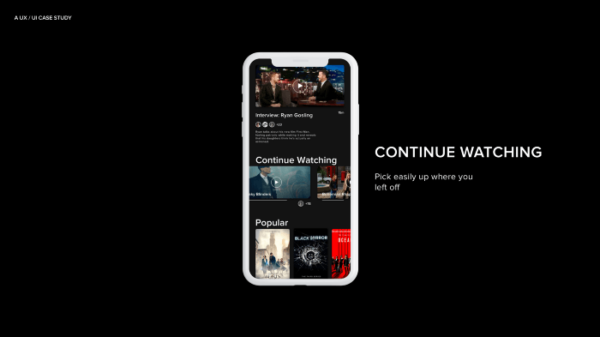 "Continue Watching" is one of the best UX examples of Netflix which allows you to start exactly from where you left last time. 
4. Choosing A Mobile App Development Company Without Any Research
As we know there are several categories of mobile apps- financial apps, entertainment apps, gaming apps, education apps, E-commerce apps, health apps and many more, similarly, there are categories of mobile app developers too. 
A mobile app developer who has expertise in developing an e-commerce app, may not perform excellently in developing healthcare apps. So, you must check if the expertise and experience of the mobile app development company suit with your app's idea, budget and expectation. 
Before finalizing a software development service for building your app, you must check a few things-
See if they have a proper portfolio

Check the testimonials from their past clients

What is the app development approach they would take for you? 
5. Adding Unwanted Features
A lot of app developers still think that adding too many features to an app will make users appreciate the app more. 
It is one of the most common mistakes app developers make. If you closely see the users' feedback, you will come to know that adding too many unnecessary features in an app makes it cumbersome and heavy in size without adding no real value to the UX. 
 Having a few but highly useful features make your app more composed, purposeful and, of course, easy to understand. 
6. Unrealistic Deadline and Budget Estimation
To properly estimate and specify a deadline, developers need to examine the app idea properly and they need to study all the nitty-gritty details. This is not an overnight process. Most of the businesses insist on immediate assessment and, as a result, they end up with an increased budget and deadline failure. 
 A quality product always sufficient time to develop. So, when it comes to developing a highly functional app, you should have enough patience to let the developers work on it with pure perfection. 
7. Not Paying Enough Attention To Updates
A mobile development process doesn't finish with just product launching. It's a beginning. But most businesses don't realize is how important is to update the apps in a regular manner to attract new customers and retaining the existing users. You should always check the user reviews on a regular basis so that you will be able to know what your shortcomings are and what are the ways to improve your app. 
Final Words
When it comes to creating the success path for your mobile app, the mistakes in the app development process could be a big hindrance for you. So, as a rational person, you should take a cue from the types of mistakes mentioned above and make sure you are not going to commit these while pursuing a standard app development process.