Are you ready and prepared to open a good online store? The only problem is you don't know where to begin. Here are 8 steps that you should consider taking before starting an online Ecommerce business.
1. Research The Idea
Lots of entrepreneurs make the deadly flaw of advertising something that the consumers just do not want to purchase. Avoid this startup catch by researching the idea to ensure that it is solid.
Talk to family, friends, and others and let them know about your idea. Request for honest inputs about whether your products are something that they would like to buy.
Test the idea with any online focus group. You can have unknown users test your website, rate your products, and give helpful feedback by forming online focus groups. Look for companies to organize them.
Search secondary sources. Search the internet and have a look at your potential competitors' websites. Determine what you'll do better, as well as how you'll show up in the huge crowd.

2. Registering A Domain Name
It is now time to register a domain name. You must think cautiously about the name that you select because it is a part of your own brand, and do not give up if the first few choices you make are taken already. If you cannot find an appropriate .com extension, then try among the newer extensions such as .co, .net or .biz. Next, select how long you wish to reserve that name — you can select from 1 to 10 years. Famous websites for registering the domain name include Namecheap.come, GoDaddy, Register.com. You can now register the name for just $10 a year.
3. Finding a Web Host
The web host rents online space to site owners, and this specific space houses the images and pages on your website. Most places which register domain names offer web hosting as well, but you can even use other websites that are dedicated specifically to helping you choose a web host. Companies such as bluehost and iPage offer free domain name register when you purchase their web hosting packages. Click this bluehost review or iPage review to see what else they have to offer. It is imperative that if you let your web host register the domain name, then they register it within your name. Or else, you don't own it officially, and that can cause issues if you wish to switch hosts afterward. If you've any doubts regarding whether you're the registered owner or not, utilize the whois tool to discover.

4. Design Your Website
You've two options when designing your website is considered. You can appoint a designer to make a custom website, or you may design and make the website yourself, which is one of the least costly options. In case you choose to create your own website, many web hosts provide free site building tools, and lower costs consulting service. You can even build your website using WordPress, which is a free blog and website platform that offers many plugins and themes to select from. First find a website host that supports WordPress, such as Hostmonster, Hostgator, BlueHost, iPage, JustHost, Fatcow and then download the WordPress software. Note down that you will need substantial and additional customization to allow for an e-commerce site to platform quickly.
5. Create an Online Payment System
Certainly, customers need a method to pay you for their purchase. You can accept payments online by using a merchant account along with a payment gateway, the all-in-one service provider, or many other options, including ACH transfers and e-checks. Here is how they vary: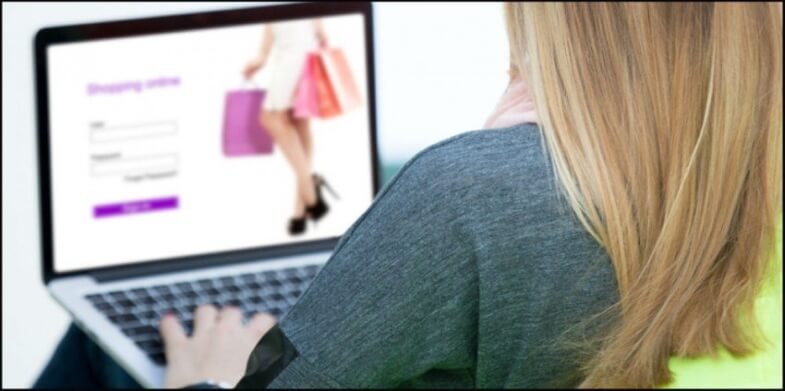 Merchant account along with payment gateway. The merchant account tends to be a unique account set up via your bank, which lets you accept credit card, and a payment gateway connects the bank account with your web store. Famous payment gateways include Authorize.Net and SecureNet. You will need to apply for them, and pay possible setup charges and fees.
All-in-one payment solutions. This service allows for fast setup and you do not need to apply in order to get started, though you do need to link the bank account with them. There is no setup fee, but transaction fees do apply. A few providers include Stripe, PayPal and Dwolla.
ACH bank transfers and E-checks. Some people do not use debit or credit cards, and you will need to offer a way to pay for them too. You can utilize a service such as QuickBooks Payments in order to boost your client payment option.
6. Design The Delivery System
A good plan to deliver the products to your clients that purchase them is an imperative aspect of a well-designed web store. The delivery system will be based on what you actually sell. For example, if you sell the downloadable information, like white papers or e-books, you can utilize a good digital publishing platform like DPD. If you buy wholesale from any manufacturer who houses inventory, you can hire a drop-shipping firm like ShipStation. But if you aim to house, as well as ship the products by yourself, you must make a shipping rate schedule and strategy, or use the fulfillment service such as ShipWire. You'll send them your own products, and they will fill the order as they come.
7. Market Your Website
The next step here is to make sure that customers know about your website. Here are a few ways you can advertise it. Fill your website with high quality content in order to increase the search engine rankings. This will help more people discover your website. Create an informative and interesting blog, which keeps website visitors coming back for new posts. Keep the email address of the individuals who purchase from you, and utilize email marketing for announcing new product offerings and sales.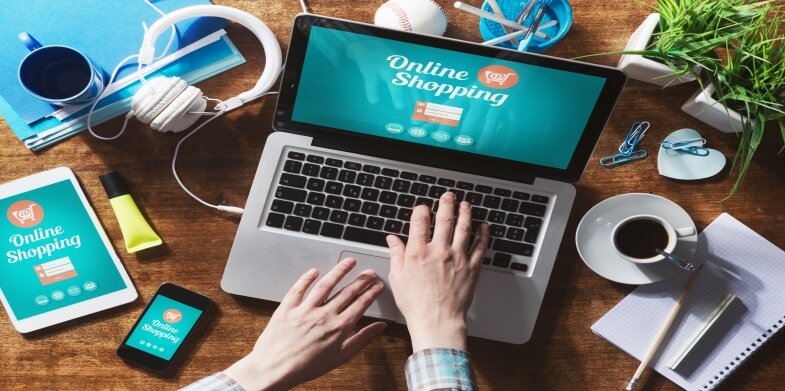 Video marketing is also becoming more imperative to sites as customers are utilizing them more frequently to persuade purchasing decisions. Make one which talks about the advantages of your own products, or instructs the viewers how to utilize them. Do not forget social media. You must set up your accounts with Facebook, Pinterest and Twitter at a minimum, as well as learn how to best engage with your clients through social media platforms.
8. Track Your Growth
In order to measure your own success, you must track as well as measure your website's growth and decide which online advertising methods are getting results. Do so by intimately following your website's search engines ranking for keywords you target, simply by using tools like Google Analytics. This free tool provides you insights into your most famous keywords and pages, and assists you to track the sources of your online traffic. By tracking your analytics, you will know the best ways to continue to market your product or service or to try something different.