Is hacking your passion? Are you fascinated with the thought of becoming a system security expert? Do you dream to hack the hacker? Or do you want to learn ethical hacking? If yes, then here's the list of the best ethical hacking books for all skill levels with which you can start anytime & anywhere. Also, I have mentioned the link to the Amazon where you can purchase this book in no-time.
Remember this is not any promotional list & it includes some of the most renowned ethical hacking books that can help you pursue or learn ethical hacking in a professional manner or even just for fun.
But before starting with the books to learn ethical hacking, let's first answer some of the important questions revolving around ethical hacking.
What Is Ethical Hacking?
Ethical hacking is also referred to as penetration testing is a practice wherein a person tries to bypass the network or system security to identify the weakness or threat. It is done with the permission and in a planned or more legal manner to test any system or network defenses. In recent years, because of the increased cyber-attacks has led to a significant rise in the demand of skilled ethical hackers & cybersecurity experts by all types of organizations.
What Motivates To Become An Ethical Hacker?
Ever-growing opportunities
High salaries
Job satisfaction
Threats are never going to go away
Opportunity to switch from black hat to white
Hacking without breaking the law
What Are The Interesting Facts About Ethical Hacking?
The term hacking fascinates 90% of the people.
90% of ethical hackers are younger than 35.
23%– India leads the world in terms of producing ethical hackers.
20%– The USA is at 2nd spot.
58% of ethical hackers call themselves "self-taught."
What Ethical Hackers Do?
Penetration testing
Scanning ports & exploiting vulnerabilities
Creating a system's defenses
Intelligence gathering
Social engineering
Evading IDS, IPS, honeypots, and firewalls
Simulating attacks on systems & applications
Sniffing networks & much more
Why Ethical Hacking Is Important?
Today, ethical hacking & cybersecurity has assumed tremendous importance since there is a major possibility of confidential information getting stolen from data servers or cloud storage. Hacking is considered a breach of security and an attack on a system's integrity.
Malicious hackers sneak into a person's private data or a company's information system and gain unethical access to data or systems. It can also prove to be dangerous if a malicious hacker gets control of a system and manipulates its data or operations.
An ethical hacker detects vulnerabilities in an information system by using modern hacking tools and penetration testing methodologies. Ethical hackers perform security tests to make sure that the security of information systems or wireless networks is safeguarded.
*At the end, a video is also included that will teach you to Set Up Your Own Hacking Lab*
What Are The Best Ethical Hacking Books?
1. BackTrack 5 Wireless Penetration Testing Beginner's Guide

'BackTrack 5 Wireless Penetration Testing' is an ideal ethical hacking book for beginners who want to learn wireless security and hacking from scratch. The book is authored by Vivek Ramachandran, an expert in Wi-Fi security, and it is published by Packt Publishing.
It has 9 chapters that cover useful concepts, such as wireless lab setup, WLAN encryption flaws, bypassing WLAN authentication, and WLAN penetration testing methodology.
The book allows learning through practical examples and quizzes. It discusses in detail about design flaws in wireless networks, penetration testing of WLAN infrastructure, wireless client security, and more.
#2. Hacking: A Beginners' Guide to Computer Hacking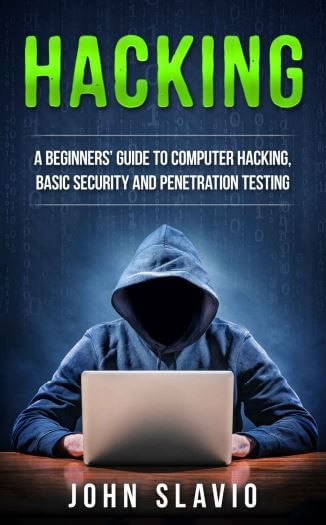 It is one of the best ethical hacking books for everyone who is new to hacking and wants to learn all the basic terminologies associated with white hat hacking. This book by John Slavio is known for beginning your hacking training with apt theoretical knowledge with hundreds of resources.
It covers the hacking history, different types of hackers, various hack attacks, essential hacking tools, common types of attacks or threats, hiding IP address, smartphone hacking, email hacking, penetration testing, spoofing attacks & others.
3. The Basics of Hacking and Penetration Testing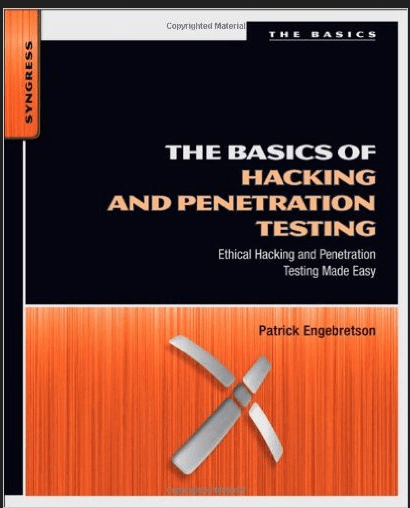 'The Basics of Hacking and Penetration Testing' is a book which is authored by Patrick Engebretson and published by Syngress. This ethical hacking book teaches us to perform penetration testing using modern hacking tools, such as Backtrack Linux, Metasploit, Netcat, Netbus, and more.
It includes 7 chapters that explain the core concepts, like penetration testing, scanning, exploitation, malware, and more. The book utilizes the Backtrack Linux distribution system which allows learning ethical hacking in a modern context.
4. The Hacker Playbook 2

'The Hacker Playbook 2: Practical Guide To Penetration Testing' is authored by Peter Kim and published by Secure Planet LLC. This ethical hacking book draws references from a football game and teaches a step-by-step approach towards dealing with various core concepts of penetration testing.
These concepts are social engineering, intelligence gathering, evading antivirus software, detecting and exploiting vulnerabilities, and more. The book is suitable for I.T. security professionals and penetration testers.
#5. The Hacker's Underground Handbook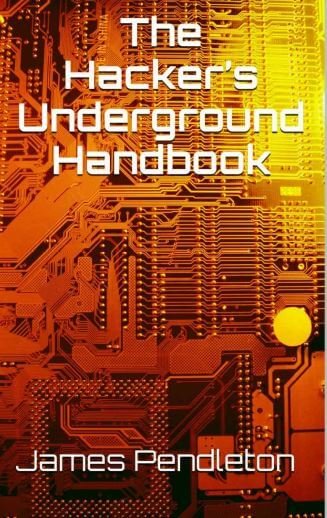 If hacking is something that fascinates you & you are seeking to become an expert ethical hacker, then this book is created for you. It will be a great addition to your ethical hacking book collection if you are looking to attain different aspects of hacking. It literally helps you to think like a hacker.
This book by James Pendleton unfolds with the basic introduction about hacking & hackers then tells you the ways to become an advanced white hat hacker. From the right ways to crack passwords to protecting the password for web applications, it covers all.
Other concepts like port scanning, footprinting, banner grabbing, wireless network hacking, web network hacking, compromising windows systems & other cool concepts are all explained in this book.
6. Metasploit: The Penetration Tester's Guide

Metasploit is one of the most widely used frameworks by penetration testers for detecting and exploiting vulnerabilities. 'Metasploit: The Penetration Tester's Guide' is a suitable book for beginners which allows them to understand the framework's conventions and module system.
You will also learn to launch simulated attacks, such as client-side, wireless and social engineering attacks.
The book also covers modern penetration testing techniques, performing network reconnaissance, writing Meterpreter post-exploitation modules and scripts, and integrating with Nmap and Nessus.
7. Ghost in the Wires: My Adventures as the World's Most Wanted Hacker
This book is written by legendary hacker Kevin Mitnick. It is suited for everyone who wants to experience the world of hacking. Though it is different than any other book in this list, but definitely helps you understand hacking through the real story of Kevin Mitnick who was at his prime during 1979 & 1995.
This book does a great job when it comes to explaining how a hacker thinks & what makes people hack. This book includes the majority of his stories which I feel is legit & possible because all of them were confirmed by his friends or enemies or the feds.
If you are a wannabe hacker, then this book will be a perfect fit for you as it not only focuses on learning but covers the fun side as well.
8. Advanced Penetration Testing: Hacking the World's Most Secure Networks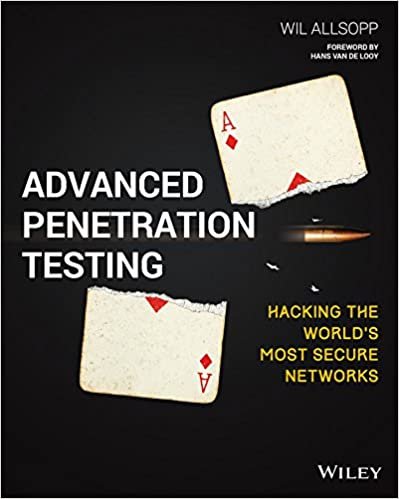 As the name suggests, it is an advanced ethical hacking book written by Will Allsopp that satisfy everyone who wants to try their hands in ethical hacking and penetration testing. In the last few years, it gained immense popularity & teaches you advanced penetration testing with real-world techniques.
Going beyond the basic Kali Linux tools, it will give you insights into the working of various advanced tools & you will also learn how to write your own customized tools from scratch. Upon completing this book, you will have an extra edge over everyone who is familiar with just the basic tools.
Apart from pen testing, you will even be introduced to social engineering. But before starting with this book, don't forget that it is an advanced book & is highly recommended for pro ethical hackers only.
9. CEH Certified Ethical Hacker

'All-In-One CEH Certified Ethical Hacker' is an exam guide for students who are preparing for the v8 certification exam for Certified Ethical Hacker. The book is authored by Matt Walker and is published by McGraw Hill Education. The book features 10 chapters that shed light on the fundamentals of ethical hacking.
It is a comprehensive guide to studying several relevant topics, such as reconnaissance, enumeration, web-based or wireless hacking, penetration testing, cryptography, and social engineering. It also provides practical exercises, question sets, and lab-based examples through electronic content.
10. Penetration Testing: A Hands-On Introduction to Hacking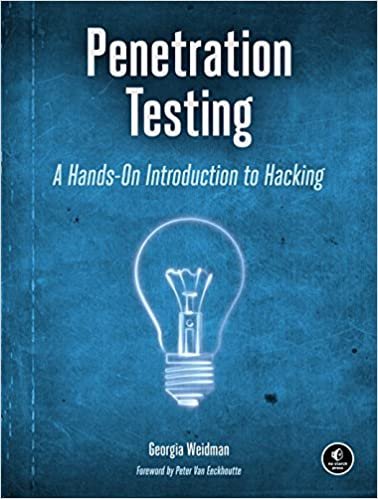 This hands-on introduction on pen testing was penned down by Georgia Weidman who is a security researcher, serial entrepreneur, penetration tester, speaker, trainer, and author. It is a beginner-friendly book that helps you learn all the fundamentals of penetration testing.
It helps you build a virtual lab using Kali Linux & other machines to run through various scenarios. The best part of this book is that some of the most important & widely-used tools like NMap, BurpSuite, WireShark & others are included.
Moreover, it will also teach you about cracking passwords. Web app security, bypassing antivirus software, Metasploit framework, controlling virtual machines, or gaining access to wireless networks with brute-force attack & much more.
11. RHCSA/RHCE Red Hat Linux Certification Study Guide

'RHCSA/RHCE Red Hat Linux Certification Study Guide' is a useful learning resource for students as well as working professionals who are keen on mastering the fundamental concepts of ethical hacking. This ethical hacking book is suitable for students who want to appear for RHCSA and RHCE certification exams.
It is authored by Michael Jang and Alessandro Orsaria and published by McGraw Hill Education. The book features theoretical explanations, practical exercises, 300+ practice questions, lab-based practical exams/scenarios, and two practice exams for RHCSA and RHCE.
12. CompTIA Security+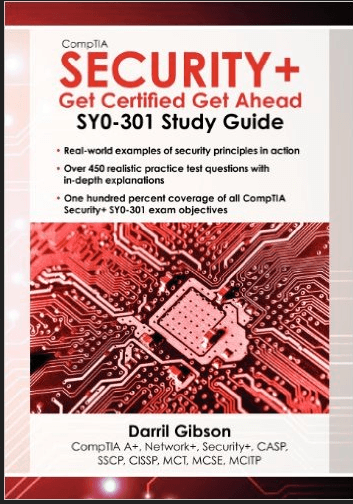 'CompTIA Security+: Get Certified Get Ahead: SY0-301 Study Guide' is a preparatory guide for students and security professionals appearing for the Security+ certification as well as other advanced certifications like CompTIA CASP and CISSP.
Author Darril Gibson covers several important and relevant security topics in a simple language through practical examples and lucid explanations. Moreover, the book is packed with over 450 practice test questions and includes a pre-test and post-test set of 100 questions for every chapter.
13. Hacking: The Art of Exploitation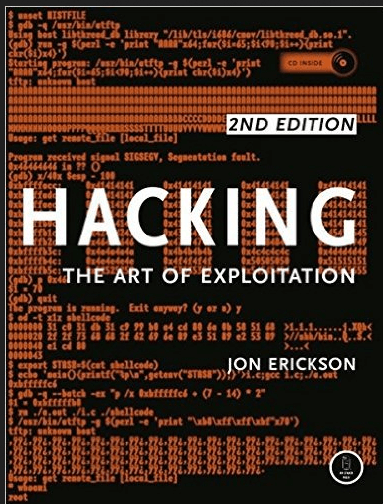 'Hacking: The Art of Exploitation' is a comprehensive guide & is the best ethical hacking books for beginners. Author Jon Erickson teaches learners to crack encrypted wireless traffic using the FMS attack, hijack TCP connections and exploit cryptographic weaknesses.
The book covers several important concepts from a hacker's perspective, such as fundamentals of C programming language, machine architecture, Linux environment, debugging code, and hijacking network communications. It comes along with a live CD that provides knowledge about Linux programming as well as programming using C, assembly language, and shell script.
14. Real-World Bug Hunting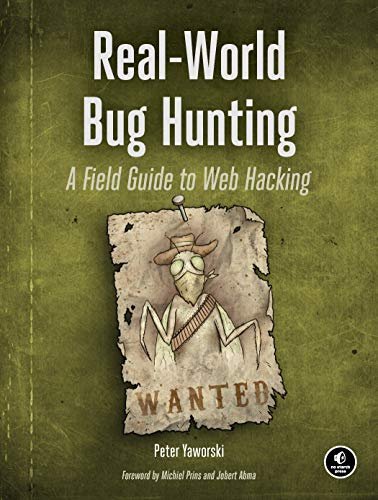 In this entire list, this book is the most recent one. It is a beginner-friendly guide to bug hunting by Peter Yaworski. Peter himself is a pro-security professional who helps all the beginners to learn everything about Bug Hunting. It is an in-depth book that covers almost all the concepts on web app security or bug hunting from the ground-up.
This book includes Bug Bounty basics & web vulnerabilities like SQL injection, HTML injection, open redirect, cross-site request forgery, SSRF, cross-site scripting, XEE, HTTP parameter pollution, RCE & much more.
After each vulnerability, it includes a real report for the same, covering information such as where it was found, how it was found, how much it paid & others. After this, there is a section at the end of finding your own bug bounties. Every reader finds it interesting mostly because it covers reconnaissance over app testing, report writing, automating your testing, & other topics.
15. Social Engineering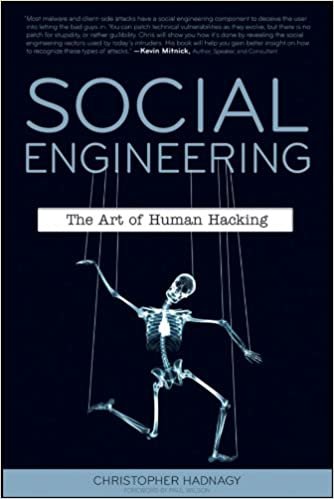 It was the legendary hacker Kevin Mitnick who popularized the term social engineering which is nothing more than the science of influencing any target to reveal any sensitive information. In simple terms, it makes target reveal their password or any sensitive information & is much easier than hacking.
This book by Christopher Hadnagy covers the entire concept in-detail. With this book, you will learn numerous types of maneuvers revolving around social engineering along with different ways to prevent social engineering threats. It is a well-written book that will prepare you against nefarious hackers by teaching you all the concepts in-detail.
Learn the right way to "Set Up Your Hacking Lab"
Closing Lines
So these were the best ethical hacking books for anyone who wants to explore the world of legal hacking. These ethical hacking books can be a good way to learn hacking or for learning penetration testing. One can even prepare for various security exams and gain a Red Hat Certification following which they can easily start working as a security expert.
No doubt, ethical hacking is a challenging task and a responsible job. It involves preventing malicious hackers from pivoting security controls and bypassing anti-virus software technologies. Large organizations pay huge salaries to security experts and ethical hackers for simulating the exploitation of vulnerabilities in the security system. So, have a great time learning ethical hacking. Good Luck!
In order to learn ethical hacking such as password cracking, scanning networks, enumeration, system hacking, DOS Attack, sniffing, and others, you can also explore the Ethical Hacking Ultimate Online Tutorial.