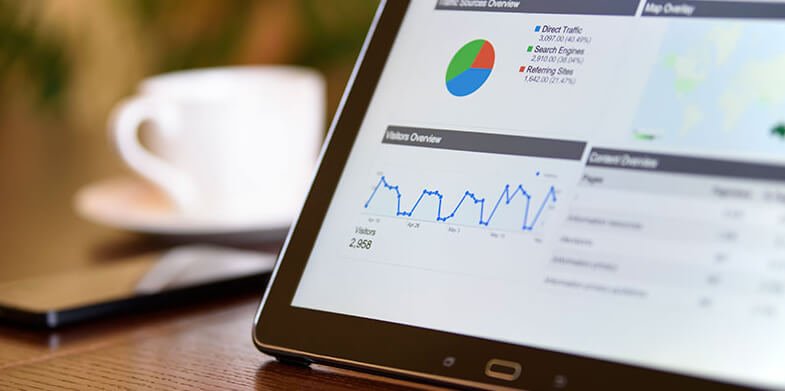 Visibility​ ​is​ ​critical​ ​to​ ​business​ ​success,​ ​especially​ ​in​ ​e-commerce.​ ​​ ​When​ ​planning​ ​your website's​ ​Custom​ ​Magento​ ​Development,​ ​don't​ ​forget​ ​about​ ​SEO.
​Impact​ ​begins​ ​with​ ​these​ ​Magento​ ​SEO​ ​tips,​ ​that​ ​any​ ​store​ ​owner​ ​can​ ​apply​ ​to​ ​increase​ ​search engine​ ​visibility,​ ​drive​ ​organic​ ​traffic,​ ​and​ ​improve​ ​SEO​ ​rankings.​ ​Greater​ ​visibility​ ​leads​ ​to​ ​more traffic​ ​and​ ​the​ ​best​ ​result​ ​—​ ​more​ ​sales.
Organize​ ​website​ ​architecture​.​ ​Creating​ ​sound​ ​website​ ​structures​ ​is​ ​easy​ ​with​ ​the​ ​use​ ​of​ ​a variety​ ​of​ ​Magento​ ​categories.​ ​It's​ ​important​ ​to​ ​have​ ​proper​ ​website​ ​architecture​ ​—​ ​silo architecture​ ​is​ ​a​ ​simple​ ​example.​ ​Siloing​ ​is​ ​grouping​ ​related​ ​information​ ​into​ ​distinct​ ​sections within​ ​a​ ​website​ ​and​ ​by​ ​doing​ ​so,​ ​website​ ​content​ ​is​ ​more​ ​easily​ ​searchable.
Create​​ ​​friendly​​ ​​URLs​.​ ​People,​ ​and​ ​search​ ​engines,​ ​understand​​ ​​site.com/womens-clothing/​​ ​a lot​ ​more​ ​than​​ ​​site.com/id-8​.​ ​Using​ ​friendly​ ​URLs​ ​will​ ​help​ ​ensure​ ​easier​ ​recognition,​ ​both​ ​by customers​ ​and​ ​the​ ​search​ ​engines​ ​that​ ​connect​ ​your​ ​customers​ ​to​ ​you.​ ​URLs​ ​without​ ​codes​ ​are best.
Follow​ ​these​ ​steps​ ​to​ ​tidy​ ​up​ ​URLs:​ ​Stores​ ​=>​ ​Configuration​ ​=>Web​ ​=>Search​ ​Engine Optimization​ ​=>​ ​URL​ ​Options,​ ​and​ ​then​ ​set​ ​Add​ ​Store​ ​Code​ ​to​ ​"No."​ ​Product/category​ ​codes​ ​will not​ ​be​ ​automatically​ ​added​ ​to​ ​your​ ​URLs​ ​once​ ​this​ ​is​ ​saved,​ ​improving​ ​the​ ​SEO​ ​of​ ​the​ ​site. URLs​ ​can​ ​be​ ​organized​ ​and​ ​cleaned​ ​by​ ​going​ ​into​ ​Search​ ​Engine​ ​Optimization​ ​menu,​ ​change Server​ ​URL​ ​Rewrites​ ​to​ ​"Yes."​ ​The​ ​phrase​ ​"index.php"​ ​will​ ​be​ ​removed​ ​from​ ​your​ ​URLs.
Systemize​ ​the​ ​sitemap​.​ ​Mapping​ ​out​ ​a​ ​website​ ​allows​ ​for​ ​search​ ​engines​ ​to​ ​find​ ​and​ ​index pages.​ ​They're​ ​quick​ ​and​ ​easy​ ​to​ ​create.​ ​With​ ​some​ ​simple​ ​steps,​ ​you​ ​can​ ​generate​ ​a​ ​Google sitemap​ ​on​ ​your​ ​site,​ ​helping​ ​provide​ ​information​ ​about​ ​site​ ​links​ ​for​ ​search​ ​engines​ ​to​ ​inspect.

Go​ ​to​ ​Marketing​ ​=>​ ​Site​ ​Map​​ ​=>​ ​Add​ ​new.
In​ ​Filename,​ ​type​ ​"sitemap.xml."
​In​ ​Path​ ​field,​ ​fill​ ​out​ ​with​ ​the​ ​directory​ ​on​ ​server​ ​that​ ​the​ ​sitemap.xml​ ​file​ ​will​ ​be​ ​saved.
​In​ ​Store​ ​View,​ ​select​ ​the​ ​store​ ​view​ ​you​ ​set​ ​up​ ​the​ ​sitemap.
Save​ ​and​ ​Generate.

Rank​ ​with​​ ​​robots.txt​.​ ​Search​ ​engines​ ​know​ ​which​ ​pages​ ​should​ ​and​ ​should​ ​not​ ​be​ ​indexed based​ ​on​ ​robots.txt.​ ​They​ ​help​ ​search​ ​engines​ ​concentrate​ ​on​ ​the​ ​most​ ​important​ ​pages​ ​only. For​ ​example,​ ​technical​ ​pages​ ​should​ ​be​ ​closed​ ​from​ ​indexation.
Optimize​ ​with​ ​meta​ ​tags​. When​ ​adding​ ​content​ ​to​ ​a​ ​site,​ ​many​ ​shop​ ​owners​ ​avoid​ ​filling​ ​out​ ​the​ ​meta​ ​tags,​ ​but​ ​don't​ ​make this​ ​mistake.
Meta​ ​tags​ ​help​ ​to​ ​better​ ​position​ ​content​ ​in​ ​a​ ​search.​ ​When​ ​you​ ​edit​ ​a​ ​page,​ ​simply​ ​go​ ​to​ ​open «Search​ ​Engine​ ​Optimization»​ ​section​ ​and​ ​add​ ​text​ ​to​ ​«Meta​ ​Title»​ ​and​ ​«Meta​ ​Description» tags.

Remember,​ ​Meta​ ​titles​ ​and​ ​descriptions​ ​should​ ​be​ ​keyword-rich​ ​and​ ​unique.​ ​Put​ ​important keywords​ ​near​ ​the​ ​beginning​ ​of​ ​your​ ​title​ ​and​ ​don't​ ​forget​ ​that​ ​they​ ​must​ ​be​ ​simple​ ​and​ ​clear​ ​for users​ ​to​ ​read.​ ​There​ ​are​ ​limitations:​ ​for​ ​title​ ​–​ ​70​ ​symbols,​ ​for​ ​description​ – 150-160,​ ​so​ ​be​ ​aware.
Add​​ ​​Google​ ​Analytics​.​ ​This​ ​powerful,​ ​and​ ​free,​ ​tool​ ​allows​ ​tracking​ ​of​ ​website​ ​visits,​ ​clicks, net​ ​time​ ​and​ ​more.​ ​Even​ ​those​ ​with​ ​little​ ​to​ ​no​ ​experience​ ​can​ ​find​ ​valuable​ ​information​ ​and​ ​use it​ ​to​ ​improve​ ​their​ ​website.​ ​Follow​ ​these​ ​steps to add Google Analytics:


Create​ ​an​ ​Analytics​ ​account​ ​and​ ​add​ ​your​ ​website​ ​to​ ​your​ ​reports​ ​by​ ​searching​ ​for "Google​ ​Analytics"​ ​and​ ​adding​ ​a​ ​new​ ​account​ ​in​ ​the​ ​Admin​ ​section.​ ​This​ ​is​ ​a​ ​quick registration​ ​and​ ​all​ ​it​ ​requires​ ​is​ ​your​ ​site's​ ​name​ ​and​ ​web​ ​URL.​ ​Google​ ​will​ ​then​ ​assign a​ ​new​ ​UA​ ​number​ ​to​ ​your​ ​account.
Copy​ ​the​ ​UA​ ​ID​ ​that​ ​Google​ ​provides.​ ​This​ ​number​ ​is​ ​used​ ​for​ ​tracking​ ​later​ ​on​ ​-​ ​keep​ ​it safe.
Go​ ​back​ ​to​ ​your​ ​Magento​ ​dashboard.​ ​Select​ ​the​ ​"Stores"​ ​section​ ​and​ ​click "Configuration."
Scroll​ ​down​ ​and​ ​click​ ​the​ ​"Sales"​ ​tab​ ​from​ ​the​ ​left​ ​menu.
Scroll​ ​down​ ​the​ ​list​ ​after ​expanding​ ​"Sales"​ ​and​ ​click​ ​"Google​ ​API."
Click​ ​to​ ​expand​ ​"Google​ ​Analytics"​ ​and​ ​select​ ​"Yes"​ ​from​ ​the​ ​"Enable"​ ​drop​ ​down window.
In​ ​the​ ​Account​ ​Number​ ​field,​ ​paste​ ​the​ ​"UA"​ ​code​ ​you​ ​copied​ ​from​ ​Google​ ​earlier.
Click​ ​the​ ​"Save​ ​Configuration"​ ​button​ ​on​ ​the​ ​top​ ​right​ ​of​ ​the​ ​screen.

Avoid​ ​Duplicate​ ​Content​.​ ​Website​ ​page​ ​duplicates​ ​are​ ​terrible​ ​for​ ​website​ ​rankings.​ ​When information​ ​is​ ​found​ ​twice​ ​on​ ​one​ ​page​ ​or​ ​throughout​ ​multiple​ ​pages​ ​it​ ​is​ ​considered​ ​duplicate content.​ ​Google​ ​doesn't​ ​appreciate​ ​sites​ ​with​ ​duplicate​ ​content.​ ​To​ ​solve​ ​this​ ​problem,​ ​go​ ​to System​ ​=>Configuration​ ​=>Catalog​ ​=>Search​ ​Engine​ ​Optimization​ ​and​ ​set​ ​Canonical​ ​Link​ ​Meta Tags​ ​for​ ​Products​ ​and​ ​Categories​ ​to​ ​Yes.
Image​ ​optimization​.​ ​Correct​ ​optimization​ ​of​ ​images​ ​gives​ ​websites​ ​higher​ ​positions​ ​in search​ ​results.​ ​Don't​ ​forget​ ​to​ ​optimize​ ​product​ ​images​ ​on​ ​your​ ​site.​ ​Make​ ​sure​ ​that​ ​titles​ ​can​ ​tell you about​ ​the​ ​meaning​ ​of​ ​images,​ ​other​ ​than​ ​a​ ​series​ ​of​ ​meaningless​ ​words​ ​and​ ​numbers.​ ​Similar​ ​to other​ ​titles,​ ​an​ ​image's​ ​title​ ​should​ ​contain​ ​relevant​ ​keywords.​ ​Alt​ ​tags​ ​are​ ​as​ ​important​ ​as​ ​a​ ​title and​ ​URL.
Although​ ​any​ ​Magento​ ​admin​ ​or​ ​store​ ​owner​ ​can​ ​apply​ ​these​ ​fundamental​ ​steps,​ ​that​ ​lay​ ​a​ ​solid SEO​ ​foundation,​ ​it's​ ​still​ ​wise​ ​to​ ​hire​ ​an​ ​experienced​ ​SEO​ ​professional​ ​that​ ​can​ ​take​ ​things​ ​to the​ ​next​ ​level.
Making​ ​your​ ​Magento​ ​website​ ​more​ ​SEO​ ​friendly​ ​takes​ ​time,​ ​and​ ​consistent​ ​work,​ ​but​ ​the​ ​effort is​ ​well​ ​worth​ ​it.​ ​​ ​By​ ​following​ ​these​ ​8​ ​strategic​ ​steps,​ ​you​ ​can​ ​begin​ ​to​ ​improve​ ​your​ ​website's visibility​ ​and​ ​help​ ​improve​ ​your​ ​business.​ ​So,​ ​what​ ​are​ ​you​ ​waiting​ ​for?