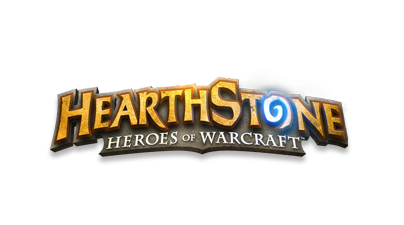 I didn't care much of Hearthstone when I first saw the game, and I don't care much about it now. Briefly, for a month or so – I had gained interest in this game as it seemed really promising, and so it happened that the Hearthstone event at BlizzCon managed to rake in 100,000 live viewers, I was one of them.
You have to take into account that at the time of the tournament, the game was (and still is) in closed beta. I haven't seen a game that has gained so much popularity since the original SC, WoW times. Amazing.
AngryChicken – Competitive Hearthstone
I was among the few people who also considered creating a website dedicated to Hearthstone, but I knew I wouldn't have the time to play the game and keep up with the latest content. I am pretty sure there are and will be a couple decent opportunities available to the right people, do you agree?
AngryChicken is a new startup that is still in beta, but we have already been blessed with some information on the official website, so why not take a look at it?
Detailed Hearthstone Guides
Featuring detailed guides from some of the most fearsome and respected players on the planet, AngryChicken is a must-use for aspiring deck designers, seasoned brewers, new players and experienced veterans alike.
We have to question who are going to be the "fearsome" and "respected" players that the official page is talking about. I have sent an email to Josh from AngryChicken, I hope to update this with more details when he answers me back.
I happened to find Josh on Reddit and he has made a thread there regarding Hearthstone.
There is some tension going on, but here is a full quote of an reply that Josh made to a user who said AngryChicken is a rip-off of TeamLiquid guides, kind of a bad start already.
The deck example was used by Specialist because it's a great example of how all articles on the site will look. It won't be used on the actual site (Unless Specialist actually decides to post it) but it was used for the fact that it's quality and gives a better sense of where the bar will be set for future deck guides. If Specialist would like the couple of paragraphs from the article removed, or a link back to the original article, I'd be happy to do so.

Yes, reddit has guides from some of the best players posted here — Isn't that why we check this reddit? To get better at the game? This reddit and TeamLiquid are basically the ONLY competitive spaces in the online culture around the game. I'm not counting the tournaments (i.e. Managrind) because there isn't really any discussion there so much as there is on the sites mentioned previously. Does that mean that Legendary players won't post on AngryChicken because of it? Absolutely not. There are already a handful of legendary players (from the test season that is about to end) that have agreed or already started writing deck guides.

We're not trying to kill off TeamLiquid or ihearthu, they're one of the most important elements of our ever changing meta. I love those guys. We're trying to build something awesome as a fun side project and do our part in pushing Hearthstone closer to being a more competitive game. You seem awfully upset about that though.
As for the name being lifted from a preceding podcast, that's certainly not the case. We had never heard of the podcast prior to buying our domain, designing our platform and developing it (We have a functional prototype) we did 'lift' the name from the Hearthstone card and rank 'Angry Chicken' as did the podcast. They've already been contacted to work things out.

As for the design being mostly a default template, that certainly would have saved me a lot of time (and it'd also work better on mobile!) but that too, is not the case.
Lastly, I was the twin that was born first.
Breaking Down Data to Become a Better Player
Use AngryChicken to automatically track and share replays of the games you've played. Your friends can view the replays and leave comments to help improve your game or your ego. We'll even breakdown the data from your wins and losses to help you easily understand how to improve as a player.
This sounds pretty interesting, and probably is going to be among the most popular features on the site. The most popular feature no doubt will be the spying on so called "top" players and their decks. Everyone loves them some good copy pizza pasta.
Feedback from other players sounds nice, if all goes well it could turn into a really nice community of helpful people. I won't go into more detail about my opinion on that statement. This game is developed by Blizzard, that is all I have to say.
Tournaments
The bottom of the homepage says that AngryChicken will help you find free and paid tournaments. I think that is also a feature that could possibly explode and become really popular among the community. We have seen a ton of Hearthstone tournaments already, and there is no sign of this game declining for the next two to three years.
Professional Hearthstone Community
Unless AngryChicken becomes a pay-to-browse type of a website, there is no telling if the community is gonna be overloaded with noobs or full of professionals, we can only hope that balance is to be found.
Josh, the guy behind AngryChicken is also an owner of Hummingbird.me, an anime website which by the looks of it is very stable and a nice place to be.
I will update this post once Josh gets back to me with some more information.