Cloud computing have always been a great technology that is transforming the way systems work, information stored and altering decisions paving their way for innovation and research. Imagine cloud getting smart? A smarter cloud could not only store and retrieve huge heaps of data, it could gather, disseminate and learn from that information as well, to come with informed and instant decisions.
How Can Artificial Intelligence Impact Cloud Computing?
Intelligent cloud –
Working at the very basic level, AI has changed the way of data input, storage and analysis. Now, the cloud is not just a data storehouse but, it is an 'intelligent storehouse. Machine learning and the cloud computing together could save, analyze and learn at the same time from information and pass it on to other servers or clouds to help the same in framing information and response backed decision making. We could also hope for an intelligent cloud that's capable of predicting trends based on the user data inputs.
The story so far –
The immense potential behind a cloud and artificial intelligence is known to everyone.
With the emerging business sphere embracing cloud computing and artificial intelligence in its core working style, there is a lot of scope in the future for the trend to keep motivating people and researchers to come up with better and intelligent cloud computing facilities. Technicians are working towards building platforms which could self-assess and self-decide minute details and come up with solutions for difficulties during the operational activities.
However, the AI backed cloud computing is still in its nascent stage, companies would have to keep an eye on the developments in this arena to best utilize this technological miracle for their best interest. In recent years, we have seen mobiles replacing computers, IOT connecting everything together and AI empowering the intelligence. These changes have showered great impact on the cloud computing and technology, but to watch how AI will impact cloud computing would be really thrilling for all of us.
"The fusion of AI and cloud computing promises to be both a source of innovation and a means to accelerate change", is believed by IBM, one of the most appreciated cloud companies.
Hand in Hand Working –
The cloud is really a fantastic source of information that keeps the 'learning mechanism of AI sound, while the AI can help provide useful responses and data analytics that could make the cloud computing result and situation oriented. Considering the vast scope of development in a symbiotic relation between AI and Cloud Computing, the rigorous efforts of IBM like organizations show that this is the big picture of future where AI and Cloud Computing will keep on creating amazing results.
Hopes for futuristic technology –
Artificial intelligence is helping build machines or co-bots that could respond and understand the human behavior within a fraction of seconds. The machine learning capabilities of these bots are based on the wise analytical research done during the training or learning phase itself. This becomes well versed over the time to interact and come up with a quick response just like humans. For example, a bot named Tobi was used by Indian telco giant Vodafone to address consumers and provide them the repetitive kind of information about company's products and services. Windows 'Cortana' application is also a self-learning mechanism which is trained to observe human interaction and provide a useful response in real time.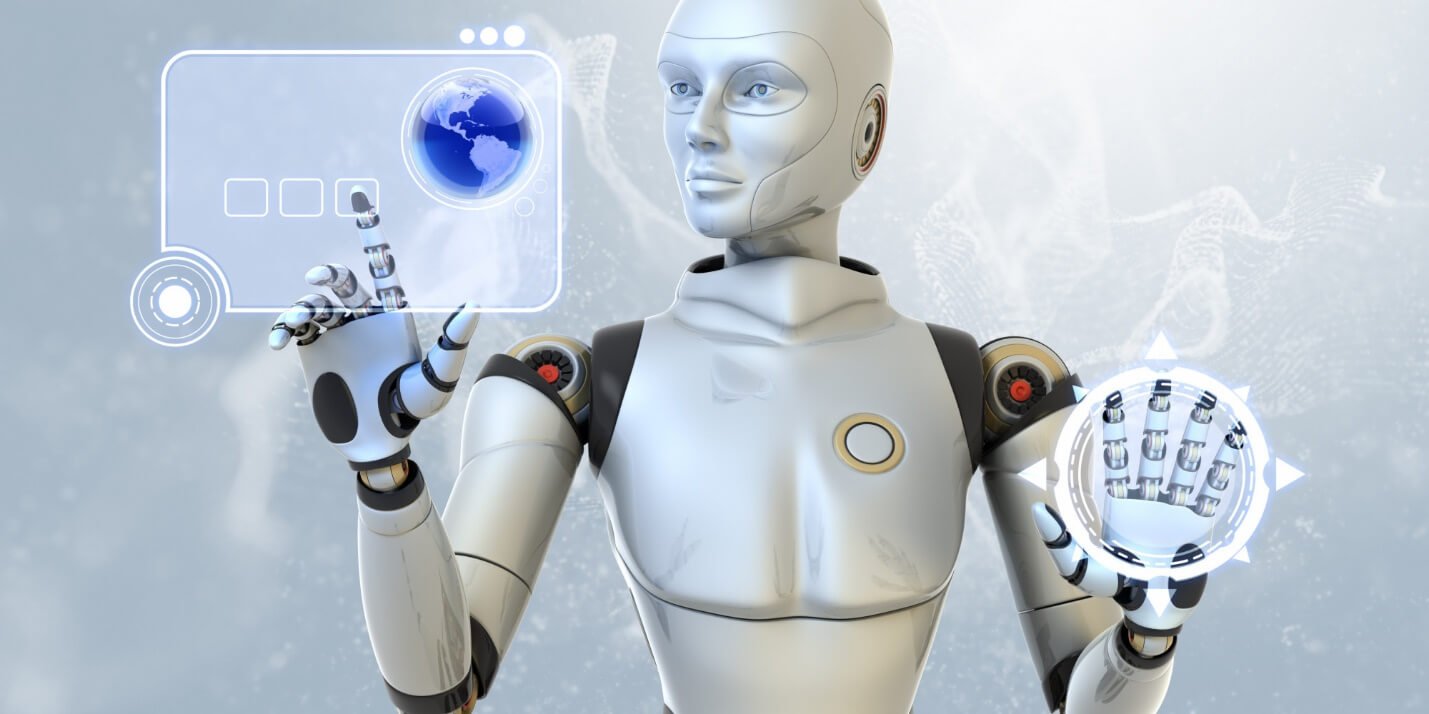 Role of Human Beings in shaping the right AI and Cloud Collaboration –
Due to constantly changing scenarios and updation of technological upliftments, the learning need for AI has increased in demand. The Cloud offers better data to let the machine learning accelerate without any type of interference. The human mind could redirect AI towards reading the information the right way. The cloud could also be well versed in providing useful data if AI is kept on radar via human technical experts.
Business intelligence, cloud and smarter workspaces –
Businesses could make great leaps in decision making through the Artificial intelligence by smart data storage and usage with the help of cloud computing. Companies could study past data to formulate business strategies, create future plans and simply analyze the information to understand the shortcomings during a weak critical period. Business forecasts done through AI could help millions of businesses derive strength and insights to carry on by putting in tremendous efforts at the right time.
Increased demand for cloud –
In future, a cloud is going to become one amongst the top priorities that would protect from the challenges those businesses face. The need for huge data for the intelligence input would be provided by cloud or the 'Intelligent Cloud". With cutting edge competition in the industrial sphere, having an intelligent cloud will be a necessity, not a choice anymore. Combining two big forces like AI and Cloud computing will accelerate businesses for betterment. It would be more than appropriate to say that fields like healthcare, education, business, retail etc. will see an increasing demand for the AI infused intelligent clouds.
Increasing application of intelligent cloud in various sectors –
In the educational sector, an intelligent cloud comes into picture to provide data backed research studies and can guide students to take advantage of previous research and its implications. Likewise, health sector could do a lot with the intelligence of cloud. Doctors operating on a patient could seek reviews from thousands of similar cases done before. This by far beats the manual information being preserved and assessed by any medical practitioner. Elaborate data gathering, comparisons and timely presentation of new ways to solve complex medical surgeries, makes cloud a gift for medical industry. Areas like banking, investments and education could see more future friendly innovations embracing intelligence of AI and cloud's capabilities.
There would be an increasing paradigm shift from basic level machine learning to the deep learning. In this scenario, AI-based cloud apps and computing algorithms make use of past data and research analytics to formulate future strategies and response. In other ways, you could expect bots and machines to interact and respond just like a human in real scenarios and situations harnessing the power of smart data and intelligent cloud computing.
Cobots, Advanced Robotics, Personal Assistants –
We have seen companies like Google and Microsoft come up with chatbots or personal assistants that could use the previous data inputs and could derive general knowledge from there. This makes it human interaction more interesting and make lifes easier for the people looking for repetitive information. The Google Alexa and Microsoft Cortana have artificial intelligence to come up with cloud computing based information. However, these devices are more generic in nature but will see tremendous operational and business scope with the advent of advanced cloud computing operations backed with artificial intelligence.