A modern business strategy is not complete without a social media campaign. Instagram is considered one of the best networks that help to establish a brand and push more sales. With the proper representation, your followers will buy 20 items instead of 2 within much shorter terms than if you would use a more traditional promotion campaign. Here we will reveal why Instagram is a great place to begin an active promotional campaign for your business and how you can reach your goals most effectively. 
Visual Impression
The main perk of Instagram promotion is that it is incredibly visual. You can use various kinds of content that will represent your product from different sides. Also, through Instagram, you can reveal the esthetics and inspirations of your brand, attracting more users. As modern smartphones provide a decent quality for photography and video, the process of creating promo materials is now cheaper, faster, and more accessible. However, visiting photography classes is a fair investment because the quality of your visuals matters a lot. The possibility to create content instantly is especially great for clothing and accessories brands, which can improve their reputation and gain more customers as mobile content offers a more realistic exhibition of the item. Unlike in classy catalogs, on Instagram, brands can demonstrate their item from different angles, closer and further, or in motion. Such practices provide faster purchase decisions. 
Endless Source Of User-Generated Content
Another reason why you must use Instagram for your promo campaign is that on this platform, you can produce a lot of valuable user-generated content, mostly reviews for your products. On Instagram, gaining a lot of reviews is an excellent method to improve your brand reputation and also get a decent addition to your content plan. 
Your task here is to encourage your buyers to create posts with your products and tag you. Then you can repost their materials to your Stories and collect them in Highlights (of course with the author's consent), so your new followers could have easy access to proofs of product quality, real looks, etc. The best strategy here is to motivate users to review your product with discounts or small presents. The least that you should do is to add a call to action that will remind people about sharing their purchases. 
A Tool For Market Research
Social media make the process of understanding the needs and preferences of your audience much clearer for you. The competition rate is high as it never was before, but this is also a plus for you, as you can examine established businesses, collect priceless experiences for your growth, avoid mistakes, and create a more powerful tactic at once. By dwelling through the platform, you can discover exciting trends and ideas for your content and even prospect the audience's reaction to it. 
Monitoring the life of the network is highly important for you to stay on top and swiftly adjust your strategy because trends on social media are very fast-changing. 
Extensive Variety Of Content Types
Another ultimate power of Instagram is the possibility to reach your audience in many different ways. The network offers a few formats to use: regular posts, Stories, Lives, and IGTV. Recently, Instagram Reels were introduced too, but as this feature isn't implemented globally yet, we shall leave it be. Let's concentrate on the capacities of other formats. 
Regular Feed Posts
These can serve many purposes, covering the function of an online catalog and product description. Here you can also place important information about your working hours, refund and replacement policies, upcoming events, or simply write your thoughts to share and discuss with the followers. To impress the audience, improve the quality of your photos and videos – today's demand is for top-notch images only. 
Stories
This form of content is believed to be the most engaging on Instagram and beyond it. For business, its main bonus feature is that you can increase your online presence and connection with the audience multiple times. Stories are also a good tool for entertaining and engaging your followers, thanks to such things as:
Question sticker. This feature is a good decision if you want to examine your audience. As you post it, users can send their questions and opinions with it, like a form. And later, you can shoot the answers in the form of video or text. 

Quiz. This sticker is a must if you want to entertain your audience and strengthen your bond with them. Also suitable for collecting the information you need for your strategy – but ask wise questions. 

Stories Filters and Masks. Along with entertainment, filters work well for increasing the awareness of your brand and traffic to your profile. If the filter is good, new viewers will be interested in visiting your page, that is for sure. 

Countdown. This sticker looks like a timer that counts down the time until the selected date. You can use it to remind viewers about upcoming events in your schedule. 
Stories have many other features, and we welcome you to experiment with these to find your perfect content type.
Instagram Live And IGTV
These are the forms of communication and education. Lives are extraordinary if you want to improve the relationship with your audience, personalize your brand or highlight an event. As long you are on, users can post their comments, and you can answer them immediately and genuinely. This is an excellent way to expose yourself as a business owner and work on your relationship with the customers. 
IGTV is a video hosting feature that breaks the limit of 1 minute set for regular IG posts. You can upload here FAQ in the form of video or your past live sessions if you want to save them for the audience. 
A Few Tips For Launching A Business On Instagram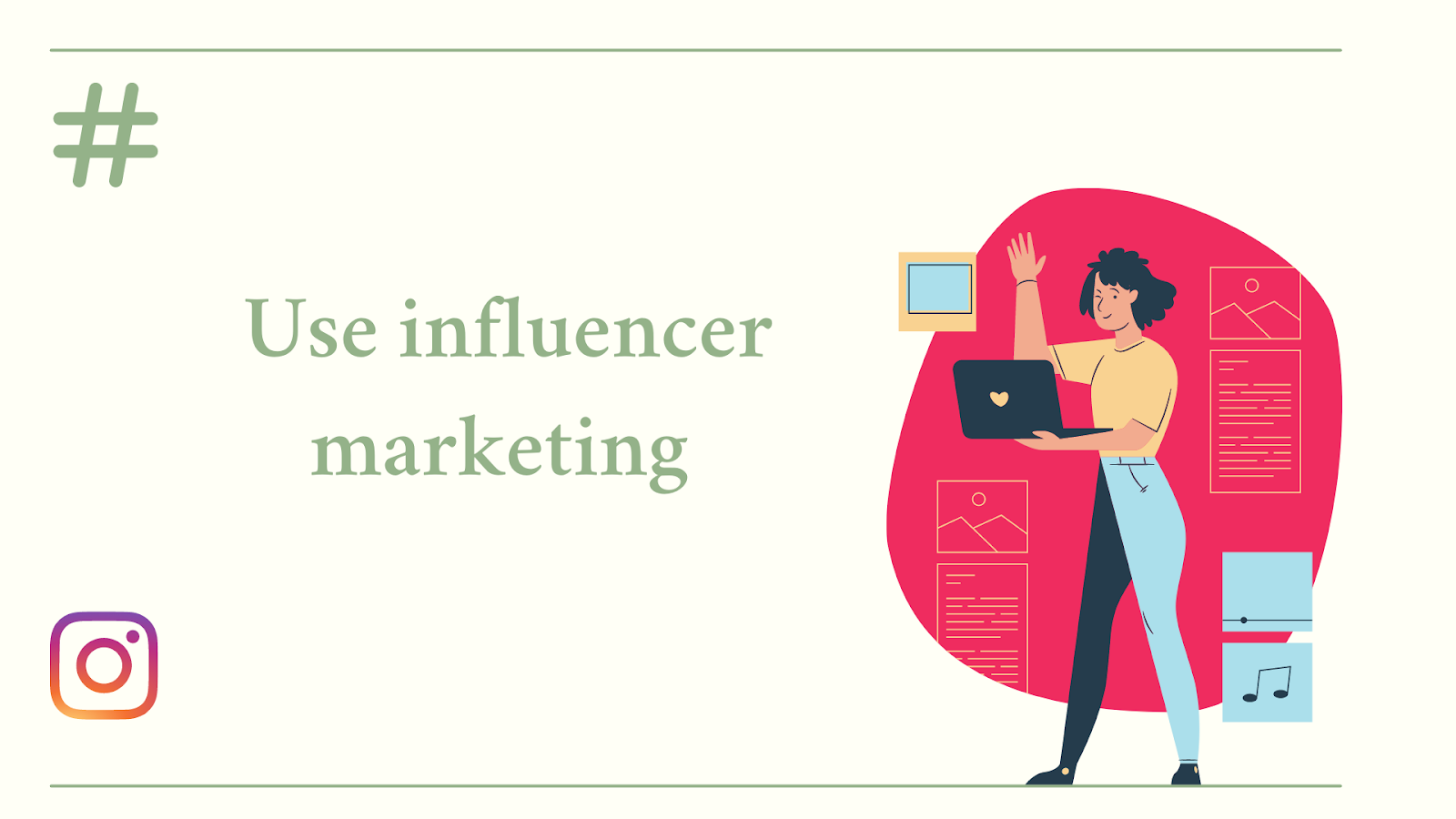 Set your profile as

Business

in your settings. Doing so gives you access to analytical features that can be sufficient assistance in your strategy. 

Experiment with your content, but don't rush anything. Although the trends are changing on Instagram as fast as the wind, consumers still expect some stability from brands. 

Use Instagram as a base for open communication and support of your customers. Here you can collect genuine opinions about your product and expose your salvation for problems, enhancing your reputation as a business. 

Use influencer marketing. On Instagram, this is an effective way to attract new customers and increase your sales. A totally worthy investment!
Conclusion
Now you know why Instagram is a must for any business, and hopefully, you will prosper and develop!