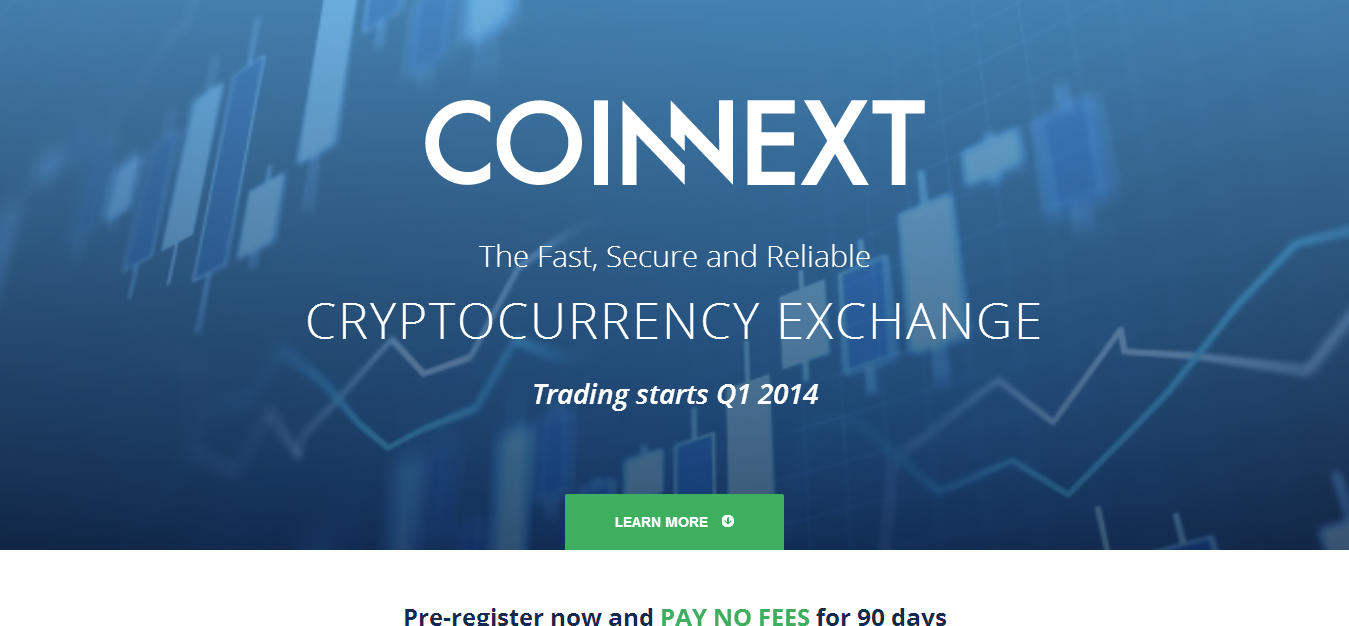 There aren't just new businesses accepting Bitcoin as a way of payment, there are real startups from real and experienced people coming to life and are looking to introduce the cryptocurrencies to even more people than it has already been done so far.
Coinnext is a new startup led by a group of professionals that want to help and create a transparent currency exchange that is not only reliable, but also secure and appealing to the masses.
The masterminds behind this startup are people who come from different walks of life, but have the necessary experience in both startup and mobile world in order to product such a large scale product like Coinnext. I imagine that the vision is very straightforward and a plan has been put in place to achieve that very vision. You can signup now in order to receive a complimentary 'no fees' bonus for the first 90 days after the launch.
We already know the business model – fees.
If this takes the route of becoming the main way of trading with cryptocurrencies, I'll be extremely happy to be among the first people to have posted and reported about this startup.
It's obvious that this will be more than just an idea, and it's meant to provide support not only for beginner traders with small amounts, but for serious investors who want to play some monopoly big time. We've yet to find out more and see what the next few weeks are going to look like for this startup.
I think that there is definitely room for something like this. In the past couple of months we've seen an incredible amount of cryptocurriences become reality, and it's starting to gain more and more authority and public acceptance. I was recently reading news about a new cryptocurrency, and the tone just blew me away – it's like having a toaster. It all comes down to who can toast more in less time.