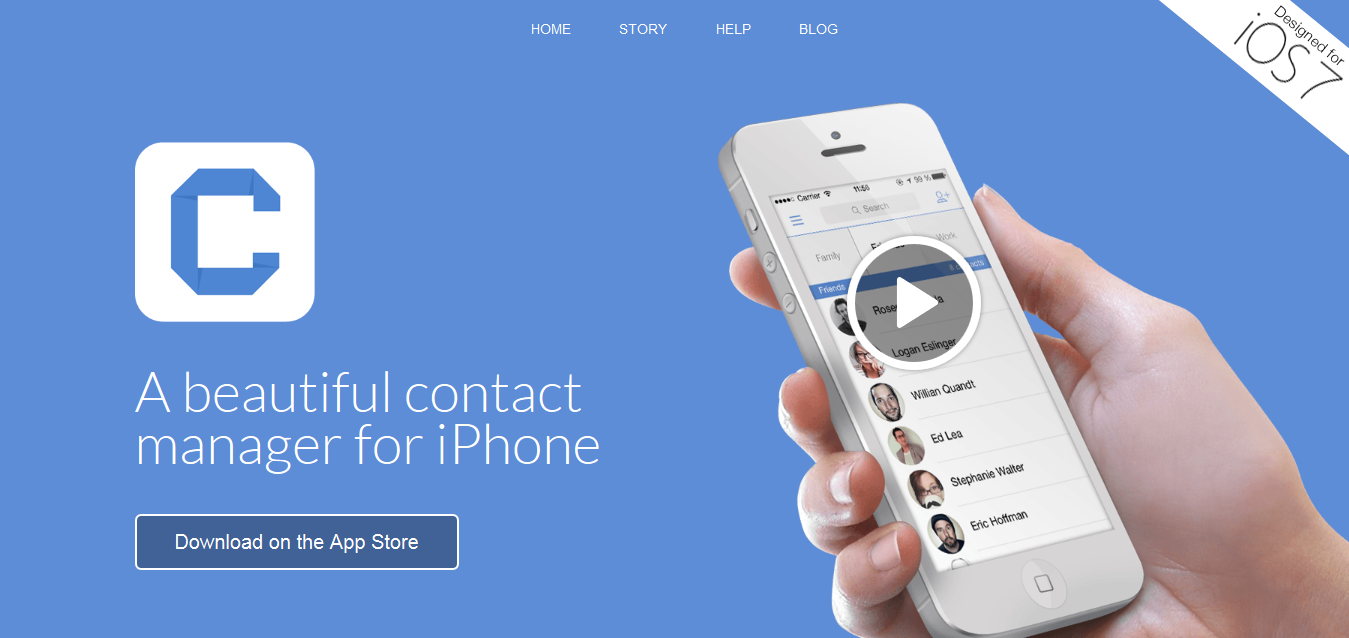 I'm so glad I know the reason I'm not using this app – I'm not an iPhone user, haha. I actually think this looks like a really great contact management application for anyone who's an iPhone user. It has been in the works since way back, and has recently upgraded and published some updates.
I'll let the video speak for itself.
The biggest upside is of course the design that the team behind Connect App are using, it seems so fluffy it's making me want to buy an iPhone! I've done some research and it seems that many people are loving the 'lists' feature which makes it easy to organize your friends, co-workers and family members, and anyone else for that matter.
They're working on a feature that will allow you to share the contact lists among other Connect App users – good for people who work in large teams – and by default, the integrated contact list (default) in iPhone will share the same list of contacts with Connect App, making it even more appealing.
Olivier Jaouen is the product manager at Dexem, the company that builds and maintains Connect App. I guess it's one of those apps that heavily depend on the UX and functionality, and they've certainly got that covered.