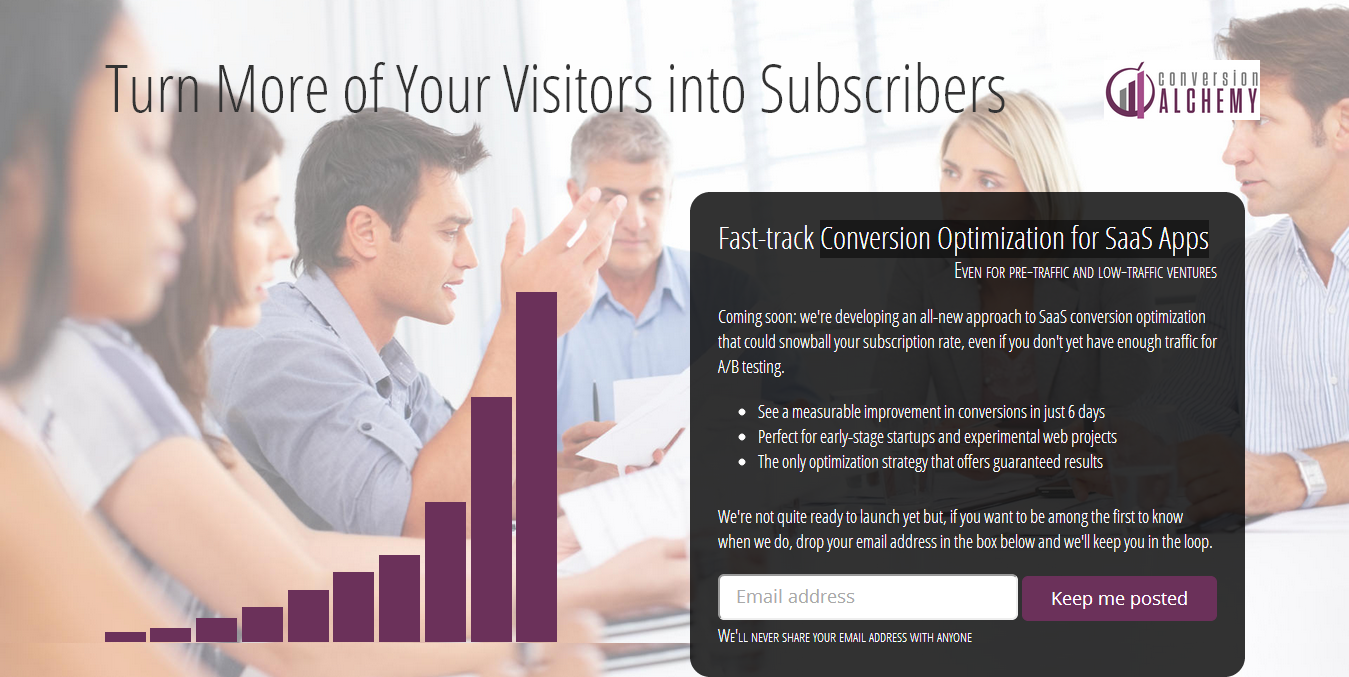 Are you tired of low conversion rates on your SaaS apps? Conversion Alchemy is looking to enter the market with a new and revolutionary way of snowballing your marketing efforts and the results.
I definitely don't want to speak too soon, as there is very limited information available at the moment, and perhaps someone from Conversion Alchemy is going to join us here in the comments and provide a little bit more info as to when the application is going to launch and what are going to be the initial requirements.
Coming soon: we're developing an all-new approach to SaaS conversion optimization that could snowball your subscription rate, even if you don't yet have enough traffic for A/B testing.

See a measurable improvement in conversions in just 6 days
Perfect for early-stage startups and experimental web projects
The only optimization strategy that offers guaranteed results
I'm unable to follow on the statement about doing optimization and increasing rates before there is any traffic, but I'm hooked on that pitch and subscribed to the email list to get some news when they become available. I'll definitely update this post then and let you all know about it on Twitter.
Conversion Alchemy itself maintains a pretty busy Twitter account and is always discussing and replying to people, so check them out on Twitter too.