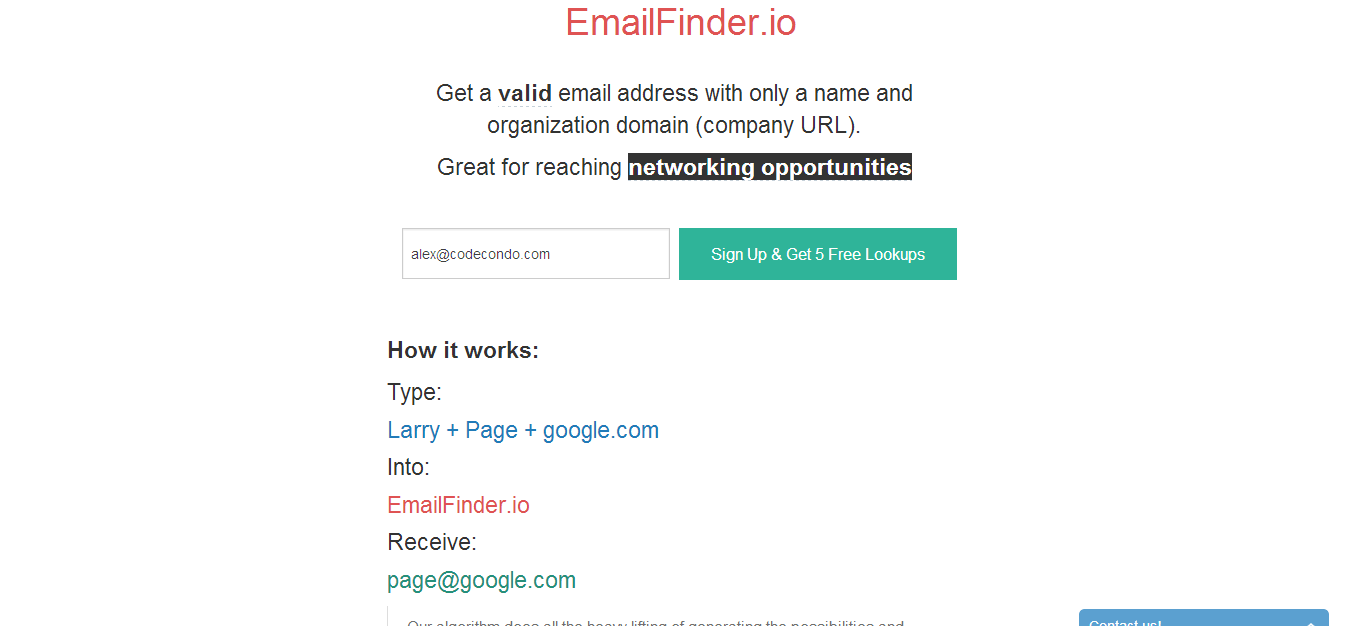 I am not quite sure how this is going to work out for the company, but the startup does deliver a little bit of promise. I've myself in the past couple of days struggled with finding an email address of a few persons that I was hoping to reach out to. I was signing up on specific services just to be able to reach out to people.
This then brings me to this question: Will EmailFinder.io use such algorithmic abilities to find users email addresses?
And if not, is there any point in such service? I think that any email can be found within two minutes if the user you're looking for has made it public. Most do.
The platform is in early beta stages and there is no telling what the future holds for it, but if the initial tests have been successful, maybe there is a point in having such a product. I know that I would use it time to time, to save myself time from Googling and looking for someones email address – though I am not expecting it to find email addresses miraculously, or even worse – by trying to guess it.