Making extra money is always nice, but it's even nicer to be able to make extra money without much effort on your part. While there are websites and mobile apps that you can use to make extra cash, there are also browser extensions you can download to put and keep more money in your wallet.
No matter if you use Firefox, Chrome, Edge, or some other browsers, one or a few of these extensions are sure to work for you. Keep reading to learn about the top five extensions that will help you to save and make extra money each time you make an online purchase
1. Qmee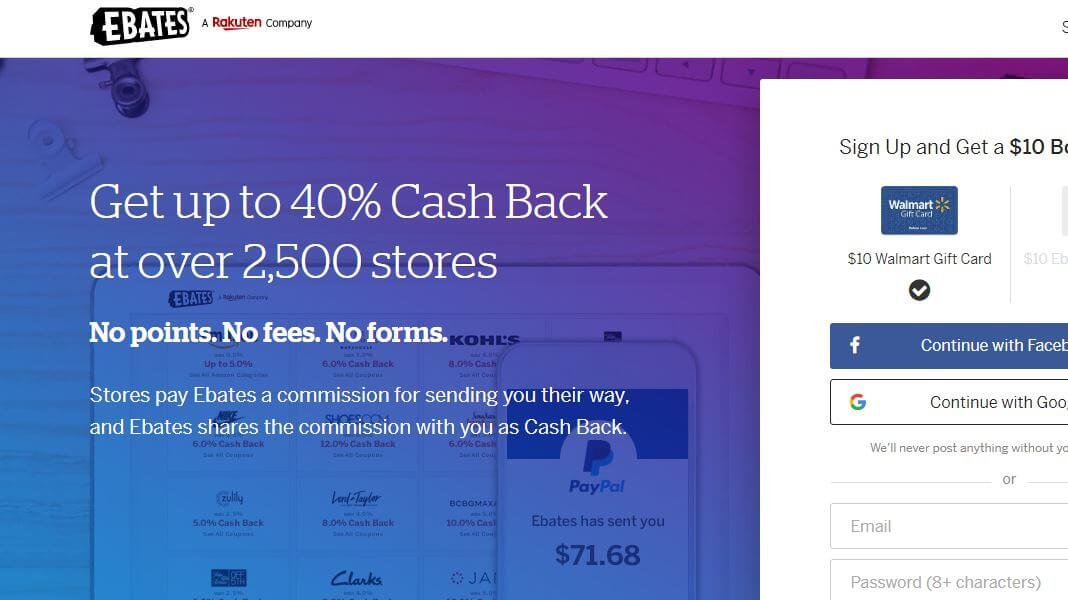 Most people use Google or Bing as their go-to search engine out of habit. We tend to find something that meets our needs and then stick with it. Would you be willing to use a different search engine if you could get paid for searching?
Qmee is a browser extension that rewards you each time you search. The browser extension works with well-known search engines such as Google, Yahoo!, and Bing.
When using Qmee, your search results will be displayed in a sidebar versus taking over the results of a traditional search engine results page.
Each time you conduct a search and click on one of the sidebar results using Qmee, you'll earn $0.08-$0.15. Unlike other extensions that take time, your earnings are immediately credited to your account. Qmee also doesn't have minimum cash out threshold, which means you have full access to your rewards when you want them.
Qmee pays cash via PayPal, but users can also choose to redeem their earnings for gift cards.
2. Swagbucks
When you think of Swagbucks you likely think of a paid survey site that rewards users for completing certain tasks. As a member of Swagbucks, not only will you have access to the website and mobile app, but you also can download the browser extension.
With the Swagbucks browser extension, you'll have access to a search bar that can be used for internet searches. For every 10-20 searches, you'll earn 10-20 SBs. The extension also offers quick links and alerts so that you can complete other reward-earning tasks such as:
• Playing games
• Watching videos
• Entering sweepstakes
Each time there's a new task for you to complete, the extension will notify you. This is a nice feature to have, especially if you're online but forget to log into the Swagbucks website. Using the extension, you'll never miss a chance to earn.
To learn more about the Swagbucks browser extension on the site in general, check out this Swagbucks review.
3. SavvyConnect
SavvyConnect is another paid survey site that offers a browser extension for its members. By downloading and installing the SavvyConnect extension, you'll earn just for keeping the extension installed.
SavvyConnect works by tracking your internet usage. While the extension doesn't track which specific websites you visit, it does track data pertaining to your internet connection and site speed. The extension also offers paid surveys. By taking surveys, you can earn even more money.
With this extension, you can choose to install it on your desktop computer or your mobile phone. For keeping SavvyConnect installed, you'll earn an easy $5 a month. Though not a lot of money, earning $5 for doing nothing is a good gig!
4. Ebates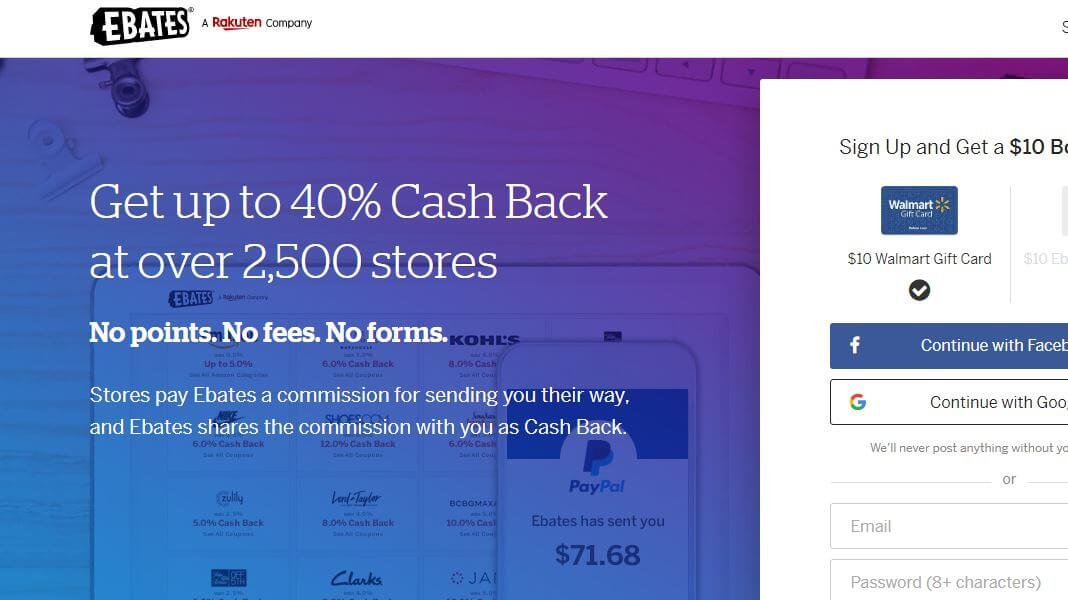 Getting paid to shop may sound like a pipe dream, but it definitely doesn't have to be. Ebates is a well-known cashback site that pays users each time they make an online purchase from one of the more than 2,000 participating retailers.
Some of the top stores to stop at include:
• Amazon
• Kohl's
• Nike
• eBay
• Walmart
• Zulily
If you've never used Ebates, you can sign up and earn a $10 bonus, once you complete your first purchase. As a member, you can download and install the extension to ensure that you never miss out on deals and cash back opportunities.
Ebates offers 1%-40% cash back at certain retailers. To earn cashback, all you have to do is make purchases using the website or app.
The Ebates extension is also beneficial in that it will find deals for you. This way, you can have peace of mind that you're shopping smartly.
5. Cross Media Panel
Known as Screenwise Trends Panel in the past, Cross Media Panel is another browser extension that will pay you just for keeping it installed. Cross Media Panel also offers mobile apps that you can use to make even more money.
It only takes about 5 minutes to install the extension. Each week that you keep it installed earns you money. The first week you'll get paid $2 and $1 each week after. You can earn even more money by downloading the mobile app.
Earnings can be cashed out once you reach $5. Rewards can be used for gift cards to some of today's top stores including Starbucks, Target, and Amazon.
Conclusion
By using one or a few of these five browser extensions, you can effortlessly earn money. Here's to earning without even trying!