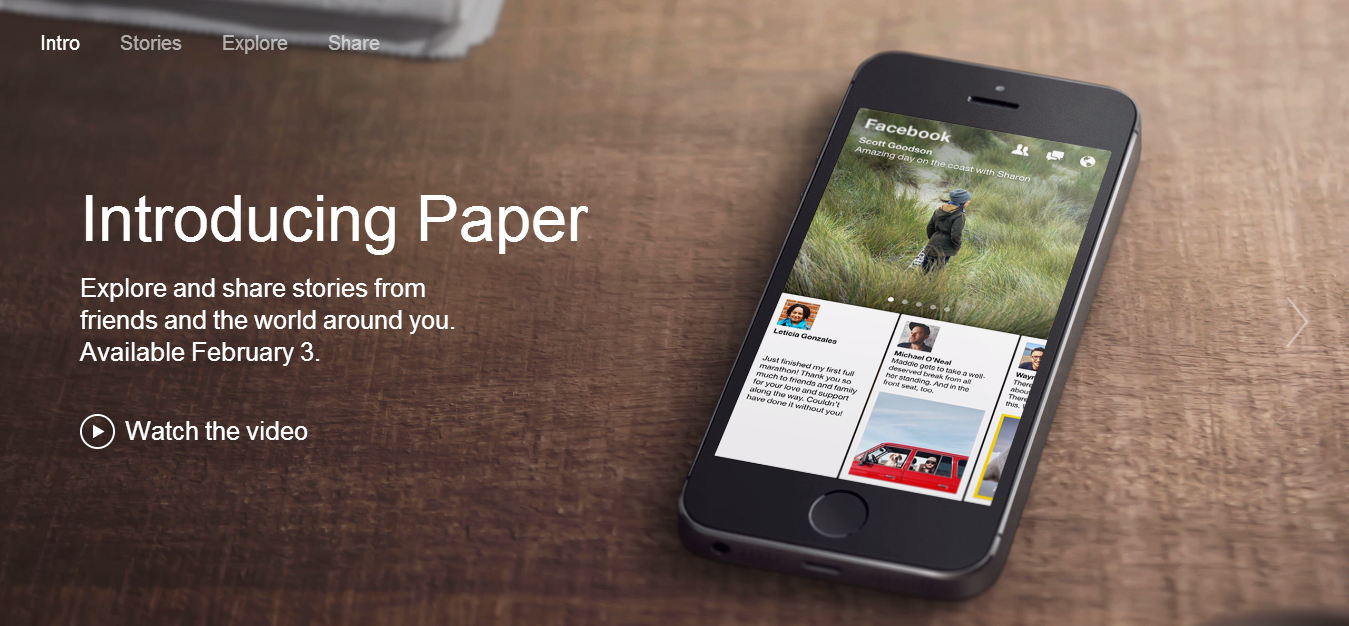 [Tweet "Stories: They can be told with words, or with a single picture!"]
Facebook just made a clear announcement that it's going to release a news / storytelling application to its users. It's called "Paper" and it will become available on 3rd February, 2014. It's a smart move from Facebook, to try and enter this market quickly – while the community is still somewhat stable and not in a big decline.
The video itself, typical marketing crap. It's in fact so generic I couldn't wait for it to end. It doesn't give away any real details about the application and where the data is going to be coming from.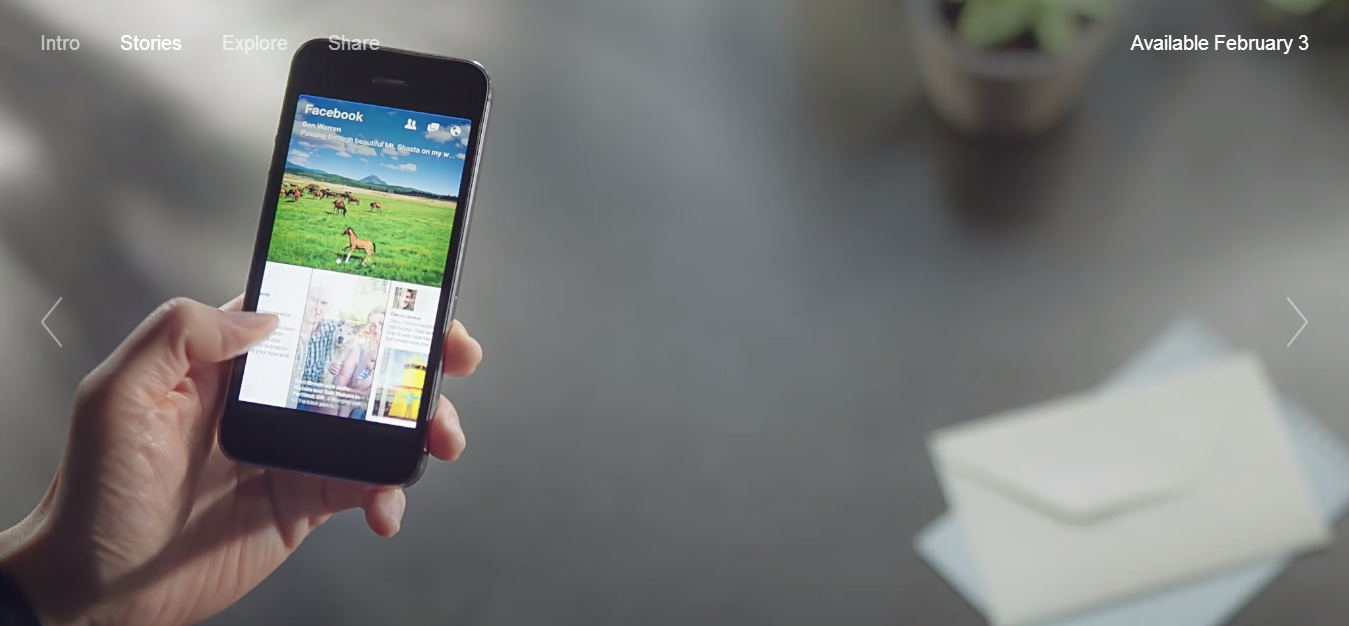 After watching the preview shorts, it becomes clear that the app is going to be somewhat Flipboard like and feature metro style design. It's also worth nothing that the initial version is going to be released only for iPhone's, as it says;
Coming soon

Beautiful storytelling from friends and the world.
Available in the US February 3 on the App Store
We'll have to wait for it to be released before making any judgement.
Please be aware that the official Facebook Paper page is very 'heavy' HTML wise and might cause your computer to lag out of this planet. The video is integrated directly into the page, so it causes serious hiccups for lower-end computers.