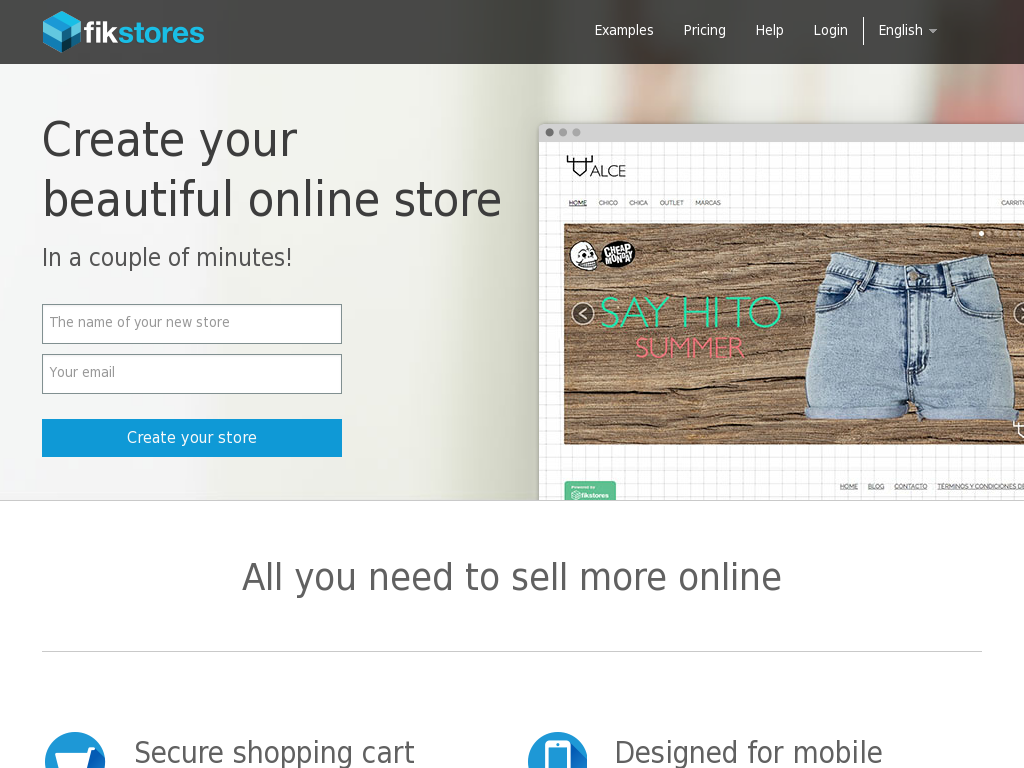 Fik Stores is a startup that is looking to open up very soon for the masses. It is, essentially, a way of opening up your own business store that's based on WordPress CMS. I'm sure that Fik Stores will have it's chance to shine and break through the beginning phases – if the marketing will be done right.
[box type="info" width="100%"] Fik Stores is a online store SaaS, allowing you to create and manage your store with an administration you are already familiar with. No need to worry about updating, scaling or backups, just focus on your business.
[/box]
That's the good part, I guess, the fact that everything is being taken care off remotely. I can see myself using the service of Fik Stores in the future, for my own products – books? Just for the simple fact that everything comes included, and all I need is a domain name and $30 to spend every month, for up-to 300 products to have on my store.
Fik Stores Features
Secure shopping cart provided
Designed for mobile ecommerce
Customizable beautiful designs
WordPress-powered storefront
As easy and fast as creating a blog
Reliable web hosting
I wouldn't expect any less, right?
You can head over to the Examples part of the Fik Stores homepage, and check out some already established online stores. It's definitely a product that could potentially attract a lot of creative people who want to take their creative endeavors online and perhaps even move away from sites like Etsy.
There is an affiliate/partnership program available to anyone who is interested, and there is also a comprehensive help guide already pre-written and available to everyone who's interested.
I'm interested in neither, at the moment – I did want to promote this product though, because I think it has the potential to make life easier for a lot of people. I think that in the future – potentially, we could see Fik Stores helping to promote people and their products.