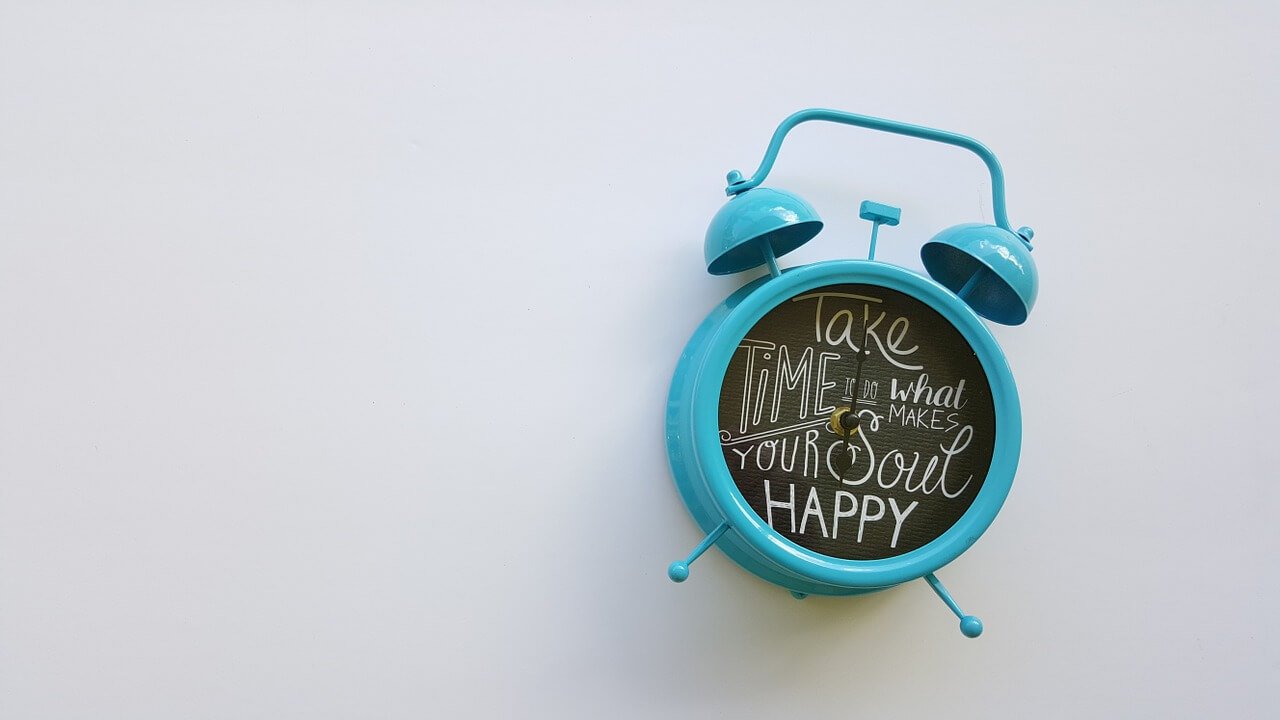 Managing time doesn't come easy when you're juggling between projects, personal responsibilities, and on top of that a deadline in which work needs to be accomplished. With steady growth of digital accessibility, distractions arise from every corner imaginable. Small business owners in particular are heavily tied to schedules that don't always happen on time, and as new opportunities arise; we're challenged with reorganizing our busy lives in more ways than one.
Before we can look at time management solutions, we've to get the mindset right. Wishing to manage time better without being committed to it, is not so different from not managing time at all. The more refined our calendar for the day, the easier it becomes to get more stuff done, in less time. That's why getting serious about time management is the first step. After that follows the implementation of techniques, methods, and also tools for actually keeping your work life balanced.
Email and multitasking are two of the biggest obstacles to remaining focus, even when we pretend that they're not. Spending as little as 2 minutes on email can completely distract your attention from what is important at that time, but if you start using time management tools, then the process becomes easier as you train your brain to respond to certain tasks with more attentiveness. We'd like to show you some of our best picks of time management apps that small business owners use and have used to create better workflows and work schedules.
TMetric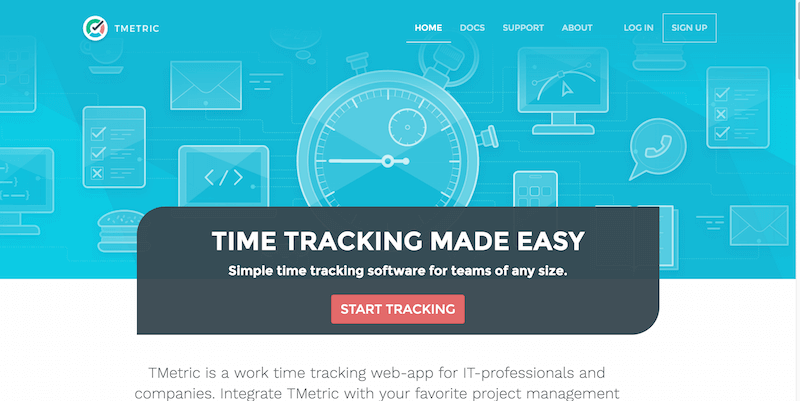 TMetric stands out as one of the leading time tracking app that small businesses, but also entrepreneurs have learned to embrace. Since TMetric is free to experiment with, there's no pressure of deciding whether you should be investing money to improve your time management skills. And since TMetric can integrate with web apps like JIRA, GitHub, Basecamp, Asana, and many others — it becomes a solid choice for implementing in your existing business tools workflow.
The most important thing in business is to tread on a steady and productive path that ensures that all business goals are being achieved in timely manner. This time management software helps you create individual work tasks for the day, allocate time to them and then either enable or disable. Since it is targeted for a business oriented audience, you can easily add new users (team members) to the project and monitor their performance individually.
At the end of each day, week and month you can create a custom report to see who has spent the most time on any particular project, and how much work was accomplished in total. This kind of team oriented approach to time management within a business is exactly what is needed to ensure a steady level of productivity across all of your business departments.
Remember The Milk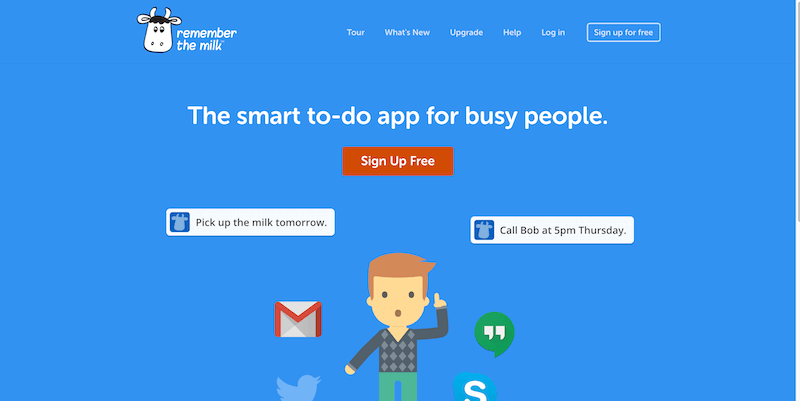 Another really great way to manage time and stay on top of your tasks is through to-do lists, and now that we've all embraced mobile devices — it becomes even easier to carry your list of things to do in your pocket. But, unfortunately traditional notes apps haven't really evolved beyond the purpose of keeping notes, which is why Remember The Milk comes in really handy.
Remember The Milk represents a typical email service user interface, but all the elements are focused on keeping track of your tasks. The Smart algorithm allows RTM users to schedule tasks and receive a notification for them, regardless of where you are. You can configure the app to remind you about your to-do list items through social media, email, or even text messages. Most of modern devices also support push notifications.
All your tasks can be neatly organized so you never feel like you're just writing stuff down, eventually once you've sorted out your foundation you start to realize just how much more productive your day gets as you can quickly navigate through important tasks that require your attention.
MindMeister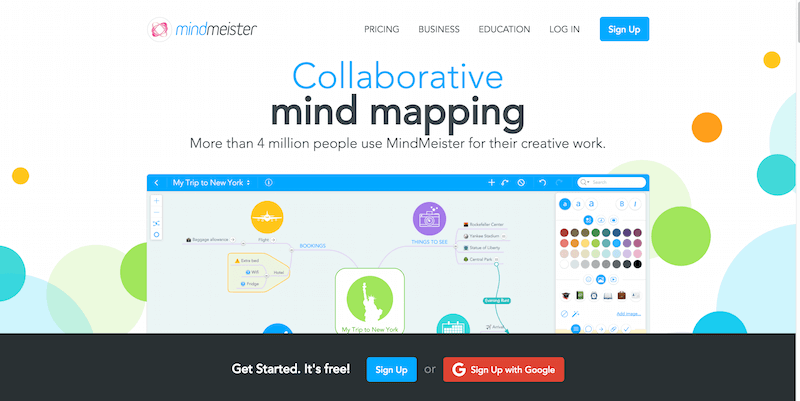 Sometimes you haven't even figured out yet the main ideas for your business projects, it usually happens in the early stages, but also throughout the process of building a business from ground up. Brainstorming is an important part of getting the team together, and coming up with great ideas that cover all aspects of the categories within which your business operates. And we're stoked with the performance results that MindMeister has managed to provide over the last couple of years.
You don't need to go out and buy expensive whiteboard equipment to get your team together, with the growth of digital (as we mentioned) it's possible to do brainstorming and mind mapping directly from your browser, and in some ways with more accuracy and precision as the people who're participating in the task are already at their workstations, with all of their notes easily accessible.
Mind mapping in a team setting has never been easier. MindMeister lets you share your mind maps with as many friends or colleagues as you want and collaborate with them in real-time. Whether you're in a face-to-face meeting or thousands of miles apart, everyone can see changes made in the mind map immediately. Collaborators can quickly comment on topics, vote on ideas or discuss changes in our integrated chat.
ActiveWords

ActiveWords's biggest upside is the fact that the software has been around for more than a decade, and because it still is around today — it shows that users haven't forgotten about the usability of ActiveWords, and how helpful it is to their business. But what exactly does ActiveWords do? The name itself doesn't explain much.
If you've ever been interested in web development, you'll have heard of a code editor called Vim before. ActiveWords is very similar to Vim, but only intended to be used for Windows and all the general tasks that Windows revolves around. For example, if you're writing a lot of emails and can't be bothered to look up email addresses each time, you could configure an ActiveWords script to instantly present the email address just by typing a letter such as "b" or "c".
It's your one-stop solution for making the keyboard work for you in your own way, rather than relying on limiting patterns and shortcuts that don't necessarily improve productivity. The more aligned your workflow with shortcuts, the more time you get to save and spend on the stuff that's really important.
Trello

Businesses depend on the quality of work that the team working for the business is able to push forward, and without a centralized place of interaction, discussion, and collaboration the quality of work can quickly degrade as team members work on things separately, and without clear direction. In many regards, it was the reason Trello was built — to refine the process of team collaboration for businesses of all varieties.
Trello's business model is to enable users create custom boards within which it is possible to discuss projects with anyone else in the world, or at least the people you invite to your board. It works similar to a digital whiteboard, but projects and boards can be rearranged to outline a long-term trajectory of what are the current goals, what has been accomplished already, and where the business is headed in the future.
There's a reason why Trello has been called as one of the best project management tools, but more than a project management tool — it's also a time management app that can be utilized to organize your business life and goals in a single digital environment.
SelfControl

As we mentioned in the intro, a lot of the time management tricks come down to the ability to remain focused, and that involves having a certain level of self control to be able to really invest your attention into the important work that you're doing. SelfControl is a Mac-only application that helps its users to stay distraction-less when browsing the web. It's easy to get caught up on a Reddit thread, or get distracted by an insightful comment on Hacker News — even email can become an obscene distraction.
With SelfControl you can whitelist and blacklist websites and other digital services as you prefer, resting in the knowledge that you won't get carried away when it's time to work on business goals.