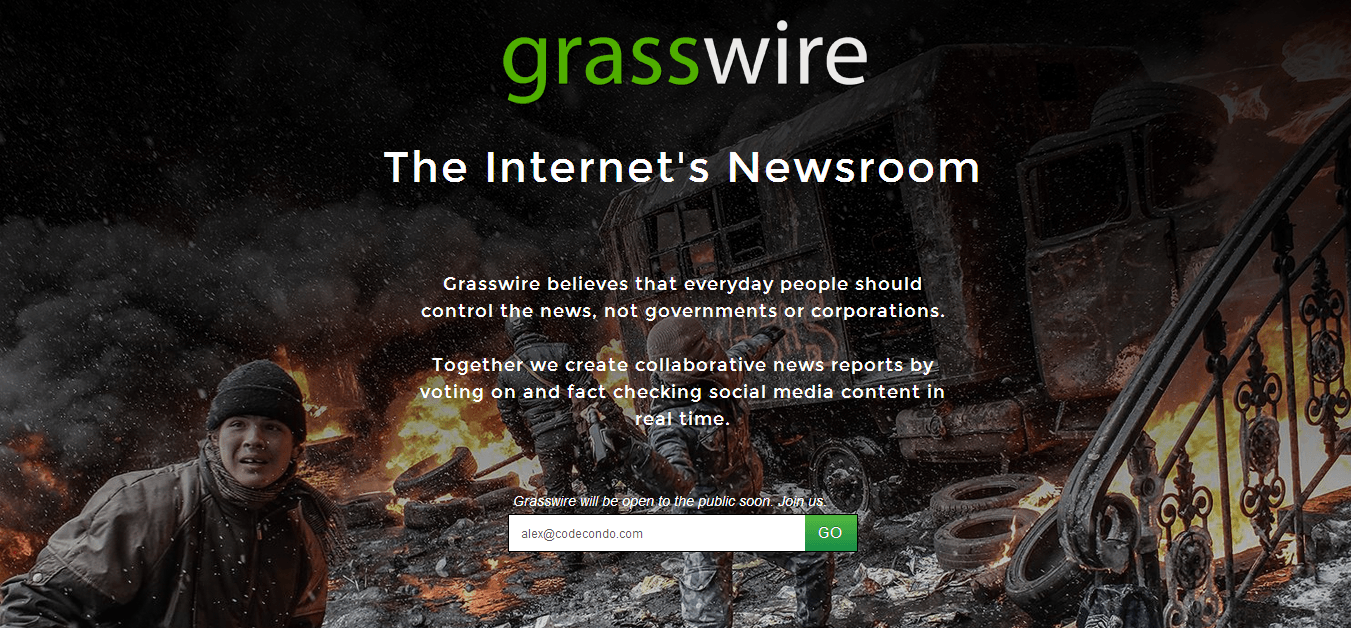 I don't read news, it's simple as that. I gave up on the global bullshit a long time ago, it's either celebrity related news all over the place, or it is some bullshit conspiracy theory against someone who had better luck that the guy before him.
Technology news, yeah, I still enjoy tech news. The ones that are unbiased of course, but even those are becoming harder to find as most media outlets want to make money from every word they publish. I think this is where Grasswire could either excel or fail miserably.
You'll find that @Grasswire's Twitter account is steaming hot, with constant updates from all around the world about the latest happenings, killings and discoveries. Some really fucked up shit is happening in this world, believe that.
The concept is that Grasswire would put together news stories – presumably in a news style dashboard – and then help people to find the best of those news stories, by using a voting algorithm and including some signals from social media. I think I got it right.
I'm not exactly sure how is this going to be different from Feedly (which also ranks topics by their social shares), or how unbiased the news are really going to be. I don't think it's going to be hard for a bunch of people to signup and try to play with the algorithm to promote shitty news.