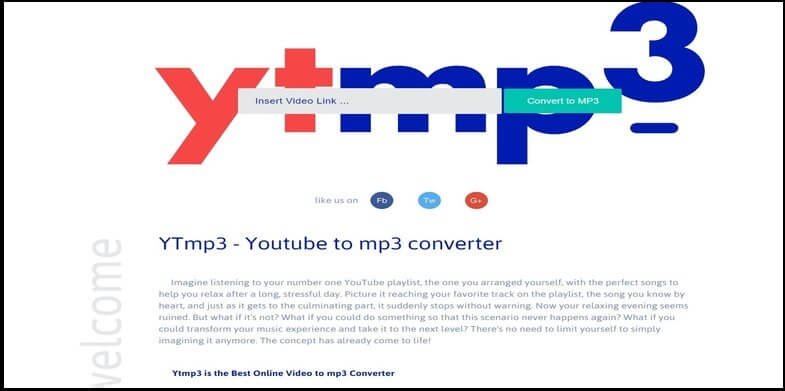 YouTube is an innovative platform that has influenced the lives of millions of people ever since it was created. Whether by raising awareness, educating people on various subjects, providing insight on how to make something or simply by providing entertainment, it is a truly impressive invention of the twenty-first century without which we can no longer imagine living a technologically enhanced life.
Anything is Effortless Online
The online medium is wonderful. Someone who lives in the modern age usually has a really hard time adapting to life without it. This is why, there are constantly all kinds of new creators coming up with innovative new ideas, products, and services to help everyone get full usability out of the internet and everything it has to offer.
Take YouTube for example. It's already an outstanding construct on its own with a huge spectrum of possibilities, but it's dependent on the internet and that cannot be helped. But the problem lies here, these are video files of different formats, which may not work if downloaded. So, if you want a simple audio version that works on all devices, you can definitely convert it into mp3 format. This is a feature that everyone can have access to nowadays thanks to a high-quality YouTube mp3 converter. This type of service is a good idea not only because it doesn't require software installation, but it is also characterized by the number-one attribute that makes everything more attractive and accessible nowadays: it's free.
5 Easy Steps to Convert YouTube Videos to mp3 Files
When looking for a YouTube to mp3 converter to get quality files, you should keep the smallest of details in mind. Things like how easy it is to understand and work with so as to get exactly what you want, without having to sacrifice quality. In these aspects, YTmp3 is a mp3 converter that does not disappoint. Let's see just how simple it is to use.
First things first. Go on YouTube and open the video of your choice . This should be a video that you will enjoy listening to, like a song or audio book.
The second step in the process is to select and copy the URL of the video. This can be found in the address bar located on the top of the browser page.

Access the YTmp3 homepage on ytmp3.com, where you will find a search box with the words Insert Video Link… inside. This is where you have to paste previously copied URL.

Hit the Convert to MP3 button underneath the link box and watch the progress bar start to load. Once it reaches 100%, it will turn into a red Download button, and you know what that means.

Press the Download button to bring the newly converted audio file to your device.

And there you have it! Now you can start working on arranging your personalized playlist with as many mp3 files as you want. There's no limit to how many videos you can convert on YTmp3. The Convert Another Video option is always a simple click away. The best part is that, you can directly download the mp3 files to your phone.
Interesting Extra Features
Additionally, there are a few intriguing options that you might not have considered when you first thought about converting YouTube videos online and that might surprise you.
In case you have run out of inspiration to fuel your video converting spree, on ytmp3.com you also have the option of seeing what videos have been converted by recent visitors to the website.
YouTube video converting is not the only thing YTmp3 is limited to either, rich blog and how to sections are available for you to find out some interesting tips and tricks on how to get the most out of this online platform and maybe find out interesting tidbits of information you might not have otherwise known.
Anything is Possible
Now that you know how to do this intuitive process on your own, how about thinking of everything you stand to accomplish by converting YouTube clips into audio ones? There are so many activities you could improve by using this online tool.
For example, say you have a busy schedule and your daily workout has to be extremely well planned so as to not waste any additional time and or make you miss out on your daily routine. Did you know there is a huge array of workout videos on YouTube, complete with a trainer who doesn't just talk you through the routine but also encourages you to do better, be stronger and have the best form you can hope to achieve? Strapping on an armband and playing this kind of file in audio form eliminates distractions and has the potential to greatly enhance your workout results.
A fast-paced society is something we are all far too familiar with nowadays. And, while it is a great sign of progress and forward-looking thinking, it also leaves us with no time to relax, take a walk or read a book. But with a little creative thinking, you could simply merge two activities together and maximize your time. Audio books are an amazing invention of modern society and YouTube contains a huge collection of free ones you can enjoy. To get the best quality files, simply download any audiobook of your choice from YouTube onto any device of your choosing and listen to it while you clean your house, drive your car, while taking a walk, during your workout or at any other time that is most convenient for you. It sounds like a fantastic way of adding some fun to your life and also learning new things and getting cultured in the process.
Therefore…
Every time a revolutionary new idea comes to light, people are unavoidably inspired and in consequence, start coming up with some striking ideas of their own. This is how the world keeps evolving and new inventions keep being created. It seems like a never-ending growth process that sets us apart as superior creatures of the universe. The human mind is a vast and unceasingly evolving macrocosm of endless possibilities which is bound to keep forging new and revolutionary ideas. The only thing left is to see is – what we will come up with next and reap the benefits. For now, there are definitely enough of them to keep you busy. Enjoy!