Getting those first thousand hits per day is a wonderful feeling, all of a sudden you come to a realization that your website is performing well and all that hard work is starting to pay off. If we start to perform some simple statistic functions, we soon come to a conclusion that a 1,000 hits per day would be equal to 30,000 hits per month, on average. We should probably add another 5,000 to the list because of social sharing and word of mouth.
But, what about 10,000 hits per day? That would already equal to a massive 300,000 hits per month, and taking into consideration the average percentage of people sharing content further, it would end up somewhere in the 350,000 visitors per month figures. It's all just statistics on paper, for now.
You have already invested a lot of time building your website to where it is now, and you definitely have skipped over a couple of things which either didn't seem valuable at the time, or you simply didn't have enough time to deal with those problems. It's time to look at them again, to see where we can start leveraging our potential.
How-To Go from a 1,000 to 10,000 Website Hits per Day
We can depend on SEO all we want, it's a great way to generate higher numbers – but it's not the only way. Okay, so the points have been narrowed down to a list of 5, let's take a closer look at each.
Evergreen Content
In order to increase your website/blog hits by a large number, we need to put some of our attention to creating content that is going to be useful for a long time, meaning content that is solving a specific problem in a way that it doesn't require anything else to be researched.
A good example of evergreen content is "tips", "top10" and "how-to" lists, just like the one you are reading now. Although I wouldn't call this post evergreen, it's useful enough to be bookmarked and saved for later to start implementing the strategies mentioned.
Honest Content
The other part is honest content. It means content that is straight up valuable with no strings attached. No secret guides or requirements to signup on some lame sites to get what the reader needs. We are starting to see more and more of such websites appearing, and it's annoying. Your readers want no bullcrap content that does exactly what it says in the title. Like this post on how to get more website hits for example. I am not forcing you to buy my product or read my eBook.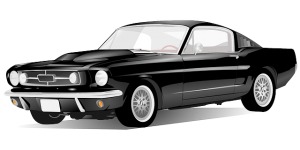 Website Load Speed
Enough of the content! If you really want to make a difference, start with improving your websites speed. First of, start with checking your websites current speed. You can do so by heading over to Pingdom.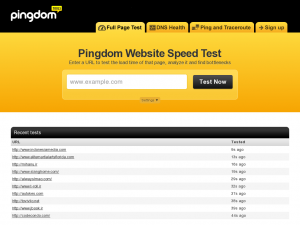 The reason I am giving you Pingdom instead of Google PageSpeed is because Pindom shows you exactly which files are slowing your site down, you can of course use both of the speed testing tools for maximum result.
After you have done the initial tests and you now know which parts of your website are causing slow-downs, you can start implementing tactics to avoid slow speed and instead increase it. This post however is not a guide on how to increase website speed.
Emphasize Social Media
Make it easy for people to see where they need to go in order to find you on social media, and the same goes for putting social sharing buttons on your site. Make it easy to find them, and don't put too many of them in one place. Like here on CodeCondo, I use only three important social media sharing buttons: Facebook, Twitter and Google+. You don't need anymore.
People who will want to share the post to other websites will still do so, because they use them on daily basis.
Neil's Guide
If you haven't heard of Neil Patel, he is a professional SEO specialist who has helped a lot of big websites like TechCrunch, ICanHasACheezburger rank highly on search engines, doubling their revenue and visitor count. He is the owner of a blog called QuickSprout.
I would like to promote one of his guides here in this post, because I believe it will be of good use for you and it's very informative. It's a little bit long, but it is not meant to be finished in one day. It will give you all the tools and information you need to really work on improving your website hits per day.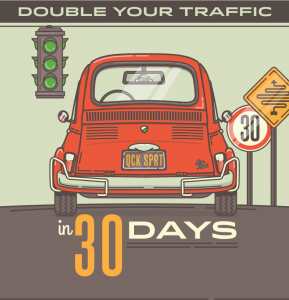 The beauty of it is, if you already know a lot of the information that he is talking about in his guide, you can just skip to the best parts and take the advice he is sharing. It's free.
It's called "Double Your Traffic in 30 Days".
In the very near future, perhaps already by the time you are reading this post, I will have developed my own course for bloggers and webmasters alike on how to create a professionally looking website and how to start generating visitors to it. It's going to be a beginner friendly guide that will feature hand picked information and guides from personal experience.