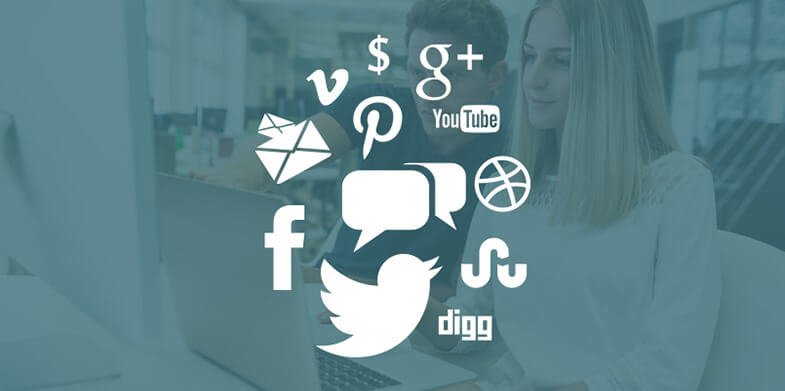 It is high time to stop spinning your wheels on social media. Before dishing out techniques for rapid social media following, we must understand what are brands doing to kill it on social media? Brands have had a hard time growing their social media presence to increase their following. Companies are spending a huge amount to develop relationships within the community.
Social media content is the king and the bar to produce remarkable content is already very high. Everyone wants to reach that high bar. Social media trends keep on changing and recently Facebook has changed its algorithms. Hence, now brands have even less exposure on Facebook. Never aim for fake social media fans if you want to stand out from the crowd. A social channel with one million fans who engage with the brand is worth more than a channel with four million average followers.
There are nosure shot formula to increase the social media following. However, there are still things you can do to increase your presence and following. Here are top seven tips that can help you increase your fan following on social media.
1. Top Quality Content
Produce relevant, informative, fresh, original, practical and shareable content. Your content can be in the form of quotes, articles, blogs, podcasts, videos, presentations and infographics. Consistency is also important when posting content on social media. The audience will forget about your brand if you stop producing content.
Every social media channel has different success patterns. What works on one social platform may not work on another. Facebook is the largest social network with 1.71 billion monthly active users. Twitter is for news items. Instagram and Pinterest post pictures and videos. LinkedIn is all about professional and lengthy content. Therefore, you will have to create tailored content to meet the needs of your target market.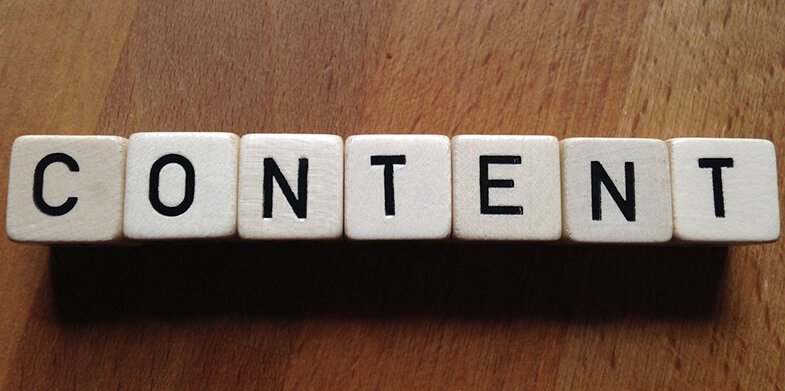 The content should reflect that you are an expert in your industry. Do you follow the leading insurance company, The Farmers Insurance, on Facebook? The brand's practical and informative content educates customers on how to deal with different issues in life.
Content should come with humor to entertain your audience. Though, it is not possible for every brand to add humor in their content. Your audience will surely remember and share content if it makes them laugh. You should read the funny tweets of @Charmin, @Taco Bell and @Old Spice. Their fan following has increased by posting humorous content.
Emotions play an important role in the decision making of customers. Audiences remember and share what made them happy on social media. You can also show the humanitarian side of your brand by telling how it has improved the lives of people.
Have you ever noticed the headlines on BuzzFeed? The brand's bold content is attractive and emotional. The emotional stories can tug on the heartstrings of your audience.
Few Tips for a New Brand
In the beginning, create brand awareness by getting attention from anyone in the world. Since, you have few followers,you can post with high frequency. Who would not enjoy content in the form of interesting and funny videos?
Make short and simple posts on Facebook. You can also post the inspiring stories with the link back to your website. It will help to create an identity for your product or service.
Never directly promote your product or service. It is a big NO-NO when it comes to social media. It is extremely important to be translucent with your audience. Authentic and reliable information can win the trust of your audience. First give them useful information and then add the promotional content. Nike has the large fan following on Facebook but they never over emphasize on buying their products.
2. Frequency of Posting Content
You may be in hot water if you discuss the frequency of posting content with any expert. It is debatable because few brands increase their followers by posting content with high frequency. While, few brands easily get un-followed because of over sharing their content.
Successful brands go for a mixture of scheduled and live posts. At times you want to give a break to the audience from the daily updates. But, at the same time your audience may need daily fresh updated content. You can use any scheduling tool (Tweetdeck, Buffer or Hootsuite) that works best for your brand.
3. Visuals
A picture is worth a thousand words. The cover and profile photos of your brand should create a strong social profile. Visuals can be in the form of pictures and videos. There are two ways to post your photos and videos on social media.
Post pictures and videos that resonate with your posts
Create or post visuals for storytelling
Watch Out: – The Best SEO Tools to Help Boost Your Site and Get Better Ratings
You should create inspiring stories in the form of pictures and images to win hearts of your target market. Stories can also build the trust of your target market. The compelling story should also push the audience to click on your website. Dove is a soap brand which has used real stories of people to generate their emotions.
Instagram is a channel based entirely on images. It has more than 500 million users. Instagram story is the channel's latest feature which allows the audience to share their stories through different photos and videos.
National Geographic is one of the top brands on Instagram with 61.9 million fans.
You should post artistic pictures on Instagram, Pinterest and Facebook with relevant hashtags of your industry. Rolex creates fresh content through modern watch pictures and images.
Don't use too many or too less hashtags on any social channel. Your tweet should not have more than 3 hashtags. You may engage in a #tweetchat if your content is not increasing the fan following on Twitter. Hashtags are used to find the relevant visuals on Instagram.
Posting videos is important for the larger fan following on social media. Audience mostly enjoys relevant and brief messages. You cannot ignore the specification of pictures and images especially on Pinterest.
4. Integrated Marketing Message
Companies make their presence by reaching multiple audiences on various social media channels. However successful brands concentrate on their target market's social channels . You should always share content on the right platform to engage with the right audience.
The social marketing message should be integrated using various media channels. Coca-Cola has more than 96 million Facebook fans and 3.2 million Twitter followers. The brand doesn't rely on one social channel. It sends an integrated marketing message across TV, laptop and smartphone.
5. Increased Engagement
The excitement of your audience should come in the form of likes, shares and comments on your posts. You should capture the audience's attention by finding what they want to see on social media. Your content should get them in action to increase the engagement. Your content should bring the audience back to read your next post.
You should create a strong marketing campaign to engage and inspire your followers. The campaign should run with a clear goal. If the purpose of your campaign is to raise the awareness of your brand, then the audience should share and like your content.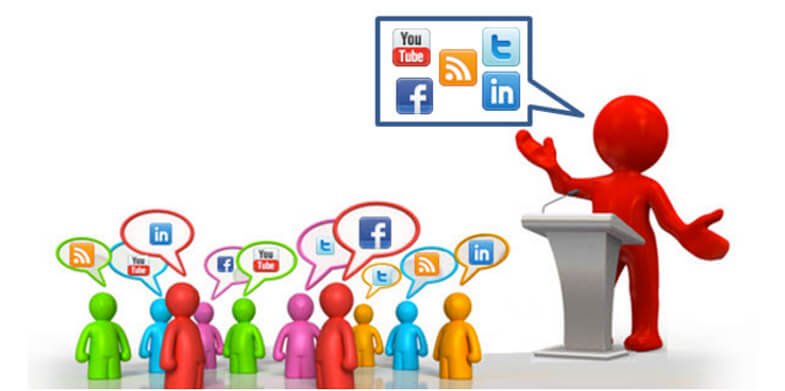 Create content with feedback from your target market. Yes, customer's involvement would increase their engagement on social media. Coca-Cola's Share-a-Coke campaign is one of the most popular running campaigns on social meida. The campaign increased the customer's engagement by printing various names of people on the coke bottles. Every customer felt unique this way.
On Twitter, @Starbucks and @DennysDiner engage with the audience by producing spontaneous and relevant content.
6. Reward Followers
Reward your followers in form of special offers, freebies, promotions and contests.
Ultimate Fighting Championship (UFC) increased engagement and fan following by offering financial incentives to the fighters with the largest number of Twitter followers. The fighters in return became the brand ambassador to increase the fans of UFC.
Check Out : – Remarketing Vs Retargeting – How Googles Advertising Algorithm Works
7. Building Relationships
You should help the audience and build relationships of trust. Start engaging conversations with your target market and build relationships in exchange for value. It will create positive word of mouth promotion and generate more long term followers.
You can search all your email contacts on Facebook and Twitter. Now you can also connect with your Facebook friends on Instagram. It will help large followers on one social channel to connect with you on another. Pinterest can also connect you to Facebook and Twitter. LinkedIn not only allows you to search email contacts but also suggests connecting with your classmates and colleagues.
Your Facebook profile should be open to public for building strong social media relationships.
People share everything on social media, and the target market is always passionate about something. Your Facebook page should communicate with the new people on new Facebook pages where your target market is mostly engaged and active. Also, your comments on the photos and videos can find your target audience. Your target audience can be found easily through hashtags on Instagram.
Another way of making relationships is by making conversations with new people who are already engaged in public conversation. Actively participate in the discussion on Facebook & LinkedIn groups to engage with new people. There are some famous blogs on LinkedIn that has thousands of followers. The comment section of the posts and blogs is the best place to engage with the target market. LinkedIn is best to increase your B2B connections.
You should respond to your audience with humor and kindness. Your replies in the form of comments and tweets should encourage your audience to talk about your brand with other people on social media. How big brands like Nike reply on social media? The brand is not only helpful and respectful but also quick to respond.
Brands engage with the new audience and influencers to increase the fan following. You should talk to the trusted friends of your audience who can influence their decision making. Influencer is the mutual friend of your target market. He is the third person who is going to speak for your brand. You should be able to build a long term relationship with the influencer who has access to your audience.
Conclusion
Never put all your eggs in one basket. Don't apply all the tips to one social channel. Social media trends keep on changing. Therefore, it is good to keep an eye on all the latest success patterns of emerging brands on social media.
A big fan following will take time. There is no overnight formula or shortcut to increase customers on social media. Follow the strategy which works best for your brand and enjoy the success.