It is hard to imagine a world without the internet. Everything we do now, from shopping for groceries, buying furniture, checking the stock exchange rates, tracking flights, and of course, watching movies and TV series are all done on the internet using (most likely) our handheld mobile devices.  
However, we've all been in situations where we do not have an internet connection. This is mostly during long-haul flights, road trips, remote areas in different countries, or when you have connectivity issues, even because of a natural disaster. There could be cases where you want to conserve your mobile device battery by switching off the internet and data connectivity. So, how do you watch a movie without the internet? Thankfully for us all, there are plenty of ways where you can download movies and copy DVD content directly to your mobile device so you can watch them offline without the internet.  
These methods are all safe and legal, and the best part is, it doesn't cost you much money. You also don't have to buy a separate player or purchase something you probably don't already own. Here are some excellent methods that you can use to
watch your favorite movies-on-demand without internet connectivity. Most of the methods listed below are all simple to set up:  
Netflix
Everyone's favorite binge-watching platform is among the best options for watching content, both online and offline. Yes, you read that right! There was a time when Netflix did not offer any ways for people to download movies and series to be viewed offline. However, all that had changed when this streaming giant added a feature a couple of years ago that enables people to watch content offline. However, they did exactly make this a well-known feature.  
To use Netflix for offline content viewing, all you need to do is log into the Google Play Store/App Store and download the app to your device. Log into the account using your credentials and search on Netflix's library of content for any movie or TV show you want to watch for your long-haul flight or bus trip. When you find a movie (or movies) that you like, just click on the 'Download' button on your device. The Download button looks like an arrow pointing downwards. All downloaded movies or TV series are located in the Download section on your Netflix app. Keep in mind that this content is not transferable to another device or can be saved on your local storage. Also, not all shows and movies are downloadable due to licensing restrictions. Ensure that the shows you want offline have been fully downloaded so you can access it anytime without the internet.  
Google Play Movies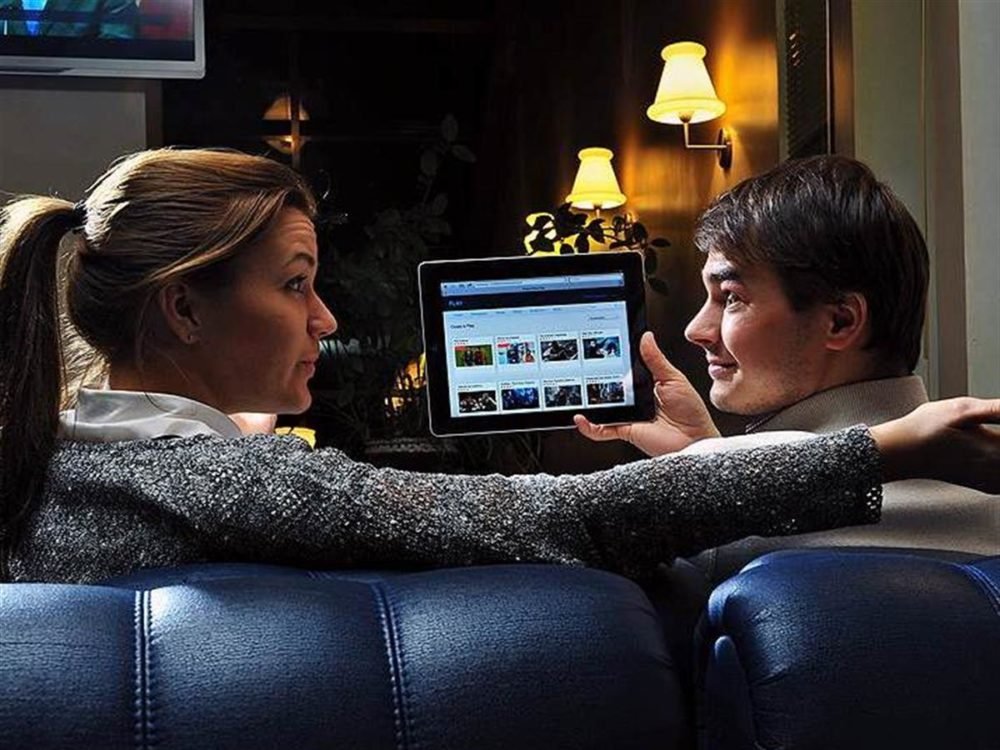 If you don't have access to Netflix or you've never bothered to get a subscription, that's ok! There are certainly other ways to watch movies without any form of subscription, and Google Play Movies allows you to do just that. There is no recurring subscription with Google Play Movies. Using this service, you can either choose to rent or purchase a movie on a per movie basis. You can also buy single TV episodes or even an entire season if you want. It is on a pay-as-you-watch basis. Head to the Google Play Movies library and click on the download button on the show that you like to watch without the internet. This method is ideal for anyone with an Android device and for those who do not subscribe to streaming services such as Netflix or Hulu. The rental rate is also pretty cheap, but keep a lookout for promo codes via Redbox as you can sometimes rent for free!  
Amazon Video 
Another way to watch movies without the internet is to use Amazon Video. This method works the same way Netflix does, but instead of a Netflix subscription, you'd need an Amazon Video subscription or include it into your Amazon Prime purchase. Once you've got this done and duster, Amazon will give you access to download and what certain titles without internet access. The downside here is that only selected titles are available for download, simply find something you'd like to watch, tap the show, head over to Video Details and click on the Download button to complete the deed.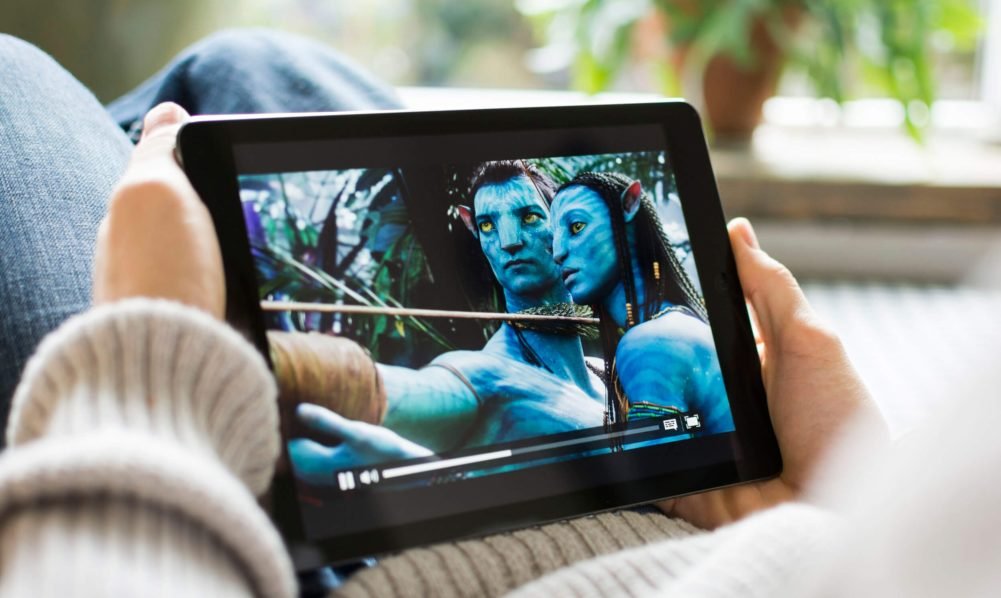 Digital Copies 
Of course, you cannot forget about getting digital copies of the DVDs you already own! Using a DVD ripping software, you can rip DVDs or Blu-Ray discs that you already own, create a digital copy and store it on your device's local storage. Don't save it on your cloud storage, as this means you'd need the internet to download it to your local storage to watch. While this way is excellent to reuse your physical DVDs and Blu-Rays, you need to make sure your digital devices have enough local storage space on your C: or D: drives to hold movies. Alternatively, taking an external disc along with you to store huge amounts of shows and movies can keep you going for a long, long time! You can watch whatever you want, whenever you want. Also, storing these digital copies in external drives enable you to watch a movie on a different device as well, all without the internet.  
Final Thoughts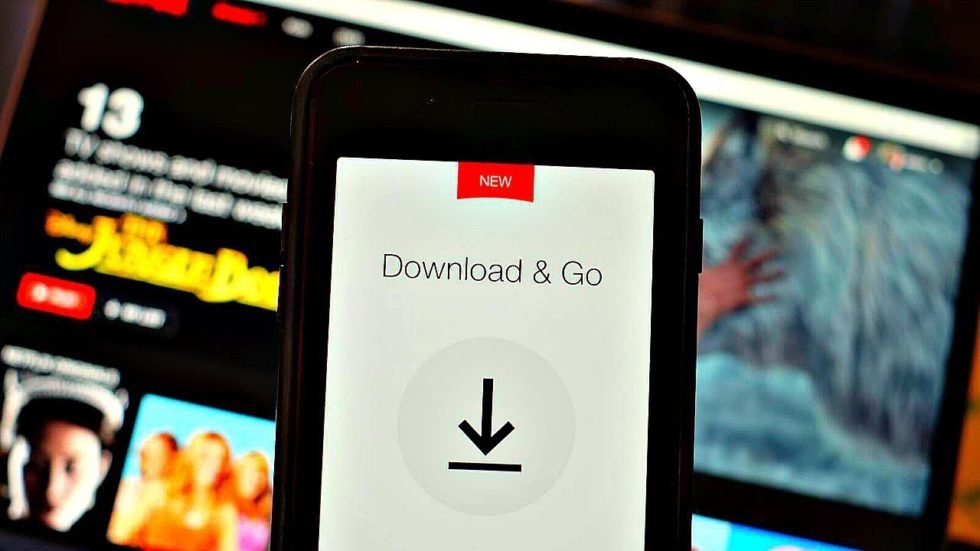 There's always a solution to the things we want. Where watching movies and shows are concerned, you can easily download your favorite shows on an existing app or to local storage without the internet, so long as you prepare yourself ahead of time by downloading the content when you have Wi-Fi. If you know you'll be going on a 16-hour long flight and you want to know what happens at the season finale of The Handmaid's Tale, or you want to keep the kids entertained on the long road trip back to grandma's house, then downloading content to your devices will save you time and money, not to mention peace. Netflix and Amazon are ideal choices when you are already a subscriber, but if you are not, then DVD ripping is a great choice as well. Either way, you are bound to have content with you no matter where you go.