A lot of people already know that SEO—or Search Engine Optimisation—is vital to being visible via digital search.
However, many still don't know that SEO involves several different aspects. Of these, on-page SEO is one of the most valuable. On-page SEO revolves around changing the web pages themselves in order to be more palatable to the algorithms of search engines like Google. The core objective is helping search engines understand your content more easily, thereby helping search engines serve your content more accurately. This way, more people see your website, and this leads to more clicks and more conversions.
Learn more about on-page SEO below!
Why is On-Page SEO so important?
SEO changes fast, and SEO agencies keeping up with its fluctuations so you don't have to is a big part of what they do. The last few years have been especially tumultuous for SEO, due to the rapid expansion of the digital space into new territory, what with the constant development of social media marketing, the advent of voice search, etc.
One of the great things about on-page SEO is that it's always going to be useful, even as other things in the industry change. The algorithms may shift, but the basic idea remains the same—you should try to get your site running as smoothly as possible.
After all, a lot of the time search engines like Google aren't trying to make you jump through arbitrary hoops in order to rank, they just want to promote sites that run efficiently, read well, and load fast!
Tips to Improve On-Page SEO
Other SEO agencies may tell you that on-page SEO is irrelevant, long-replaced by social media marketing, or Google My Business (GMB) marketing, and so on. This isn't true. The fact is, well-organized websites still outrank poorly organized ones by far, reeling in much more traffic. We don't see any indications of this changing any time soon.  
To truly get the best performance, you'll want to explore all of the different parts of SEO—social media and GMB included—but on-page SEO is a great place to start.
Let's find out what that means.
Using the right keywords 
Good keyword research and smart keyword targeting is still a hugely important first step when it comes to SEO. You need to know what people are searching, and which parts of your website are well suited to answering these searches. Once you know, the next step is making sure these keywords actually appear on your pages! 
Using SEO-friendly URLs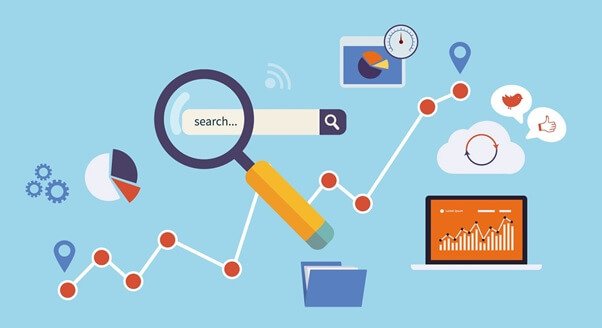 A good URL isn't technically 'on' the page, but it's important, nevertheless. Here are a few guidelines to follow when you're implementing URLs for your website pages. 
First, integrate your keywords. If you have keywords that match your services, don't be afraid to put the full keyword in that services URL 
Second, keep it short. The shorter you can make your URL while still having it clearly relate to your service or product, the better. Keep things succinct!
Implementing good metadata 
All the pages on your site need to be easy for search engines to read and index, and metadata is a big part of this. Be sure to include your keywords in your pages Title Tags and Meta Descriptions, and follow best practices. A great example is a length; metadata shouldn't be too long, or Google will chop the end off, and this can lead to confusion and less traffic.
Each page on your website should be optimized to make them more search engine friendly using both content and metadata, particularly Title Tags and the Meta Descriptions. Title Tags should generally be 4 to 8 words or 60 to 70 characters, and Meta Descriptions should be under 160 characters.
Be sure not to re-use Meta Descriptions! Every page needs its own unique description, so that both users and search engines can get a solid grip on what each page offers.
Creating great content with SEO copywriting 
Each page on your site needs to serve a purpose. You should have a page for each service you provide, rather than trying to fit multiple services on one page. 
This allows you to deliver more specific content regarding individual services. Having a high quality copy on your site which uses your keywords and reads well will help your site rank. The easier your content is to read, the longer users will stay to read it, and longer dwell times help Google identify that your page is worth visiting!
Using headings and sub-headings 
When writing for your website, be sure to arrange your content under headings and sub-headings that flow and make sense, and be sure that they follow a proper hierarchy. This includes keeping the H1 (the primary heading) at the top, and ensuring that there is only one H1 per page. Beneath it, you can arrange your H2s, and nested within those are your H3s, and so on. 
Headings are important because search engines will examine them to see if they're relevant to questions that people are asking. If they are, there's a higher chance that your content will be pulled out and served directly to users in the form of a snippet on the Google results page!
And finally, page speed! 
Making sure that your page loads fast is a huge cornerstone of on-page SEO, and its value can't really be overstated. The quickest way to boost your load speed is to make sure your images are optimized. Typically, this means being sure they're under 200KB. Big images can slow down page speed immensely, and the longer a page takes to load, the more likely a user is to back out before it's done!
But, that's not all. There are a lot more complex issues you will need to address to optimize for Page speed. We recommend reading this Page speed guide from MOZ.