You have to use tested tools when you are in difficulty. By using any of the below tools, you will improve your projects, earn new projects and also you will get time to focus on whatever you need. We've tested lots of WordPress themes, services and tools but these 14 are the best tools which you must try for your web development projects.
Be responsive, Be big, BeTheme! BeTheme is probably the biggest WordPress theme's library, having over 190 highly attractive, customizable, professionally designed pre-built websites. You can now feel like a pro with little or no web design experience needed, thanks to the awesome drag and drop builder, which will guide you as you build a website one click at a time. That's right, as you can easily import any demo website within seconds at 1 click! Plus, having such a big range of themes to choose from will only make building your site much more easier, as you can rapidly select the one that fits your business or project the most.
There are too many great features to mention all of them here, but we have selected some of them to present you. Firstly, you should have a look at their powerful admin panel, that keeps everything under control, while guiding your design efforts from start to finish. Then, you can play with their amazing layouts generator, which allows you to create unlimited totally different pages around one website/domain, while choosing between different logos, headers, layouts, grids or skins. Finally, if you will check out BeTheme, you will be surprised also by their browser compatibily, shortcode generator and the parallax effect & video background. Go for it!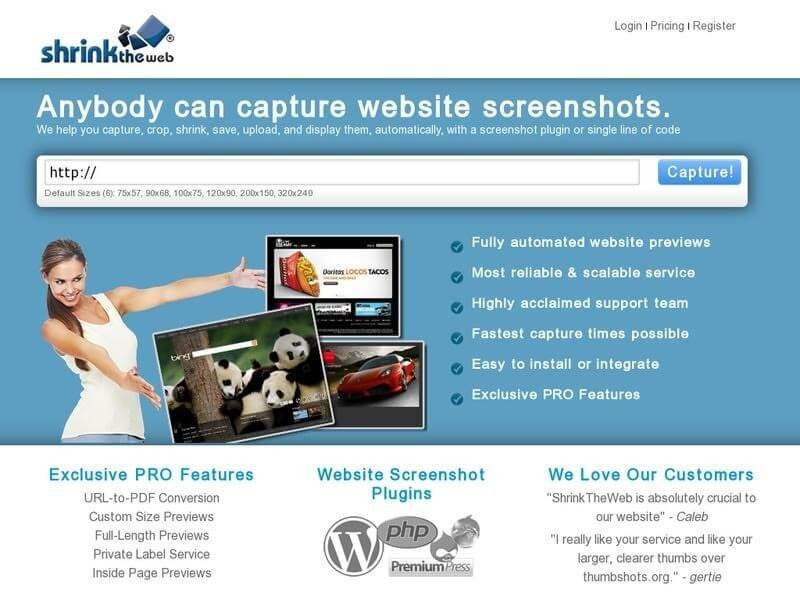 You know that building a website is easier that selling it. The customer attention is never helping, so you have to get it as much as possible, by using a screenshot service like ShrinkTheWeb.com. For as little as ten dollars a month, you can have a most-wanted feature of the following: automated website previews, custom made screenshots, signature placeholder and much more. You are able to set custom sizes, and the content below-the-fold is not a limit, as you can take a full-length capture. Having more flexibility can drive your imagination, turning website clicks into revenue. This service offers you time, due to the good speed of the process and security, due to its support team. What can we say in addition to turn you into a ShrinkTheWeb customer? Go check it out!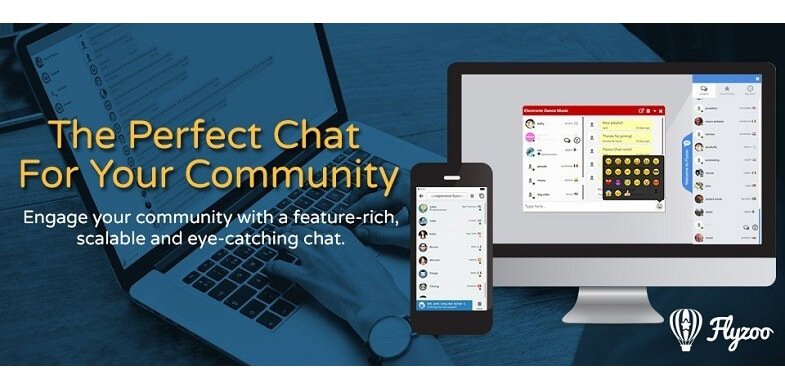 If you are running an online business, you will be aware of the importance of live chat and customer support. Another thing that Flyzoo provides you is the Live Support Chat which is essential in order to increase conversations and sales. It is used for customizing online and offline greeting messages which means that support requests are automatically routed to the first available operator. It is also a simple, but effective tool for your live support needs! It offers you multiple operators, meaning that you can create operators or easily turn users into operators from the Dashboard. Support requests will be routed to the next available operator.
Real-time Visitor Monitoring makes you able to see where visitors came from and what page they are on, target and chat with potential customers and increase sales!
Another benefit that Flyzoo brings you is welcoming your visitors and inviting them to chat or contact you while you are offline. You can customize headers, pp up messages and add images to match your marketing needs. Give it a try!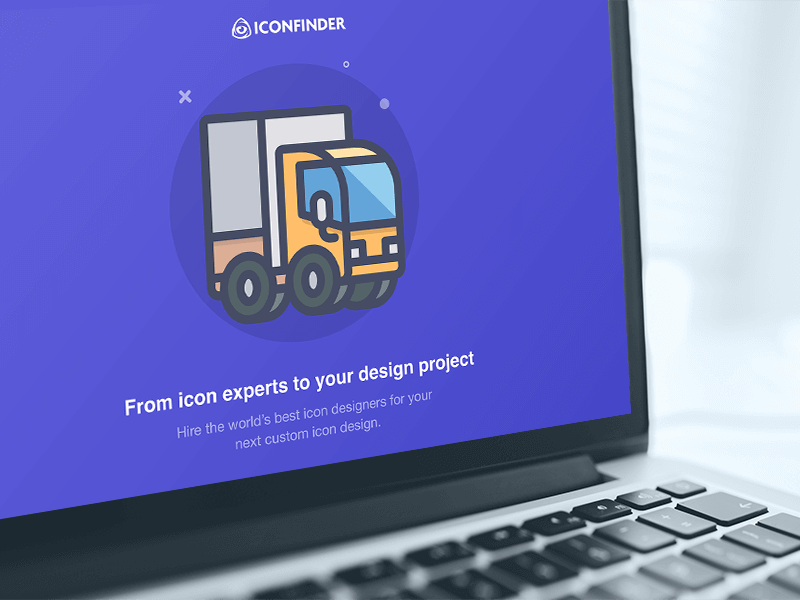 If you are making yourself a firm or you already have one, you might want to create an online brand because now this is the new market. So you need an icon or a logo. Iconfinder.com can help you get the best designers in one large marketplace for everyone. you just fill in the design brief showing who you are, what you need and who do you target as your customer. You will most likely receive a quote from the designers, if anybody is open to projects before the deadline, you choose (you know, it's a busy world). Guided by a project manager, you will choose personally someone to design them. The prices are around $100 per icon, but it may vary. All transactions are handled by the platform, so you can receive your money back if the quality is poor or the deadline passed.

Do you have a business and you would like to promote it online, but you have no coding experience or money resources to do so? Simbla helps you build your website with a drag and drop editor, a simple interface and many high quality templates to choose from. You follow the steps of creating a website, you choose a pricing plan and voila, your website is ready!

The Builder from Themify is on top of our list at WordPress page designers and builders. You can choose from over 40 professional designs, that you can afterwards style just the way you want, by changing colors, backgrounds, fonts, spacing, borders and others. You can always instantly preview the work you have just made and you can even copy and paste rows and modules from one page to other without disturbing and making no changes with the whole layout. Besides these, there are more features and options, go take a look!
Also Check: 10 Must Have Web Development Tools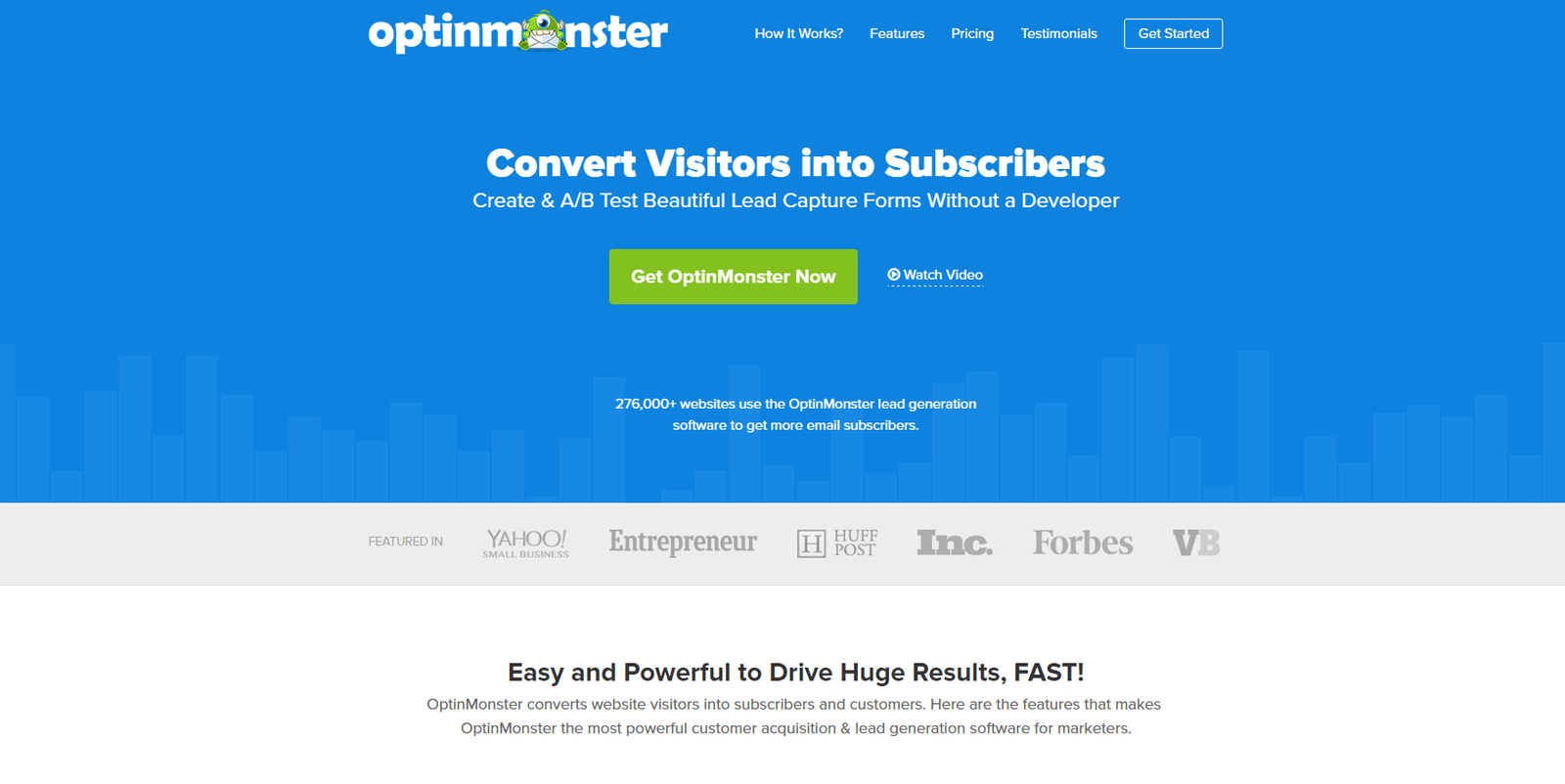 OptinMonster is a lead generation software for marketers that helps you grow your email list, by turning website visitors into subscribers. You can easily increase conversions by using the exit intent technology, which detects user behavior and prompt them with a targeted campaign at the precise moment they are about to leave. Thus, it has been seen that you can convert an additional 2 – 4% of your users into email subscribers and soon thereafter into paying customers. Isn't that amazing?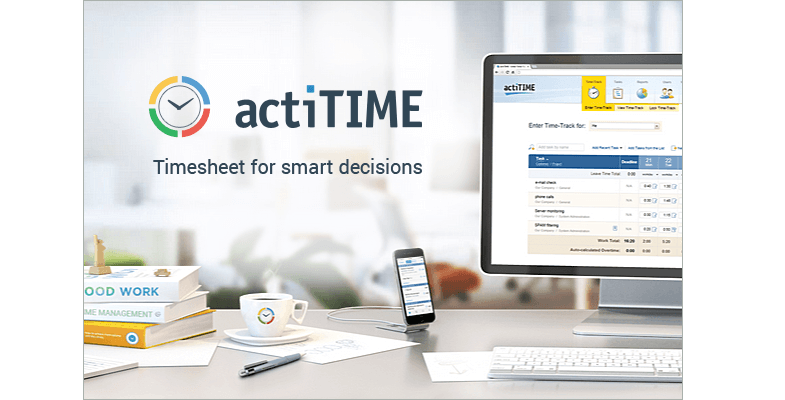 actiTIME might be by far the best way to manage your time! Since it's a web-based system, you can access it from anywhere. It makes actiTIME ideally suited for teams working from different locations. Team members can simply log time spent on various tasks and have managers approve their timesheets. You can also manage overtime, record vacations and days off. Team leaders will certainly benefit from powerful reporting options, which include creating custom charts. Finally, actiTIME features a mobile application for iOS and Android, making things easier for you. Check it out!

This is the prototyping tool you've been looking for: Using Pidoco's 400+ UI elements and smart templates, you can create fully interactive prototypes in a snap. A global layer system lets you speed up the design process while sharing and commenting features allow you to get feedback from team and clients in the fastest possible way. Then all you need to do to generate a complete specification document is click a button. Give it a go!

One of the best teams of developers online, Xfive is an important possibility when choosing your future website designers. Their clients say they had an incredible experience that exceeded their expectations, with everything clean and delivered on time. They offer front-end designs, backend support, complex JavaScript web apps and even mail development to better handle customers. Take a look yourself.

Bowtie.io guarantees lightning fast content for your visitors, built on secure, scalable cloud infrastructure that you don't have to maintain. Ditching database-driven websites might be the solution you need to achieve the next generation of websites. You get Admin Controls, User management, Zapier, and Stripe payments without a database. Developers can build custom interfaces for nontechnical users who need to update content.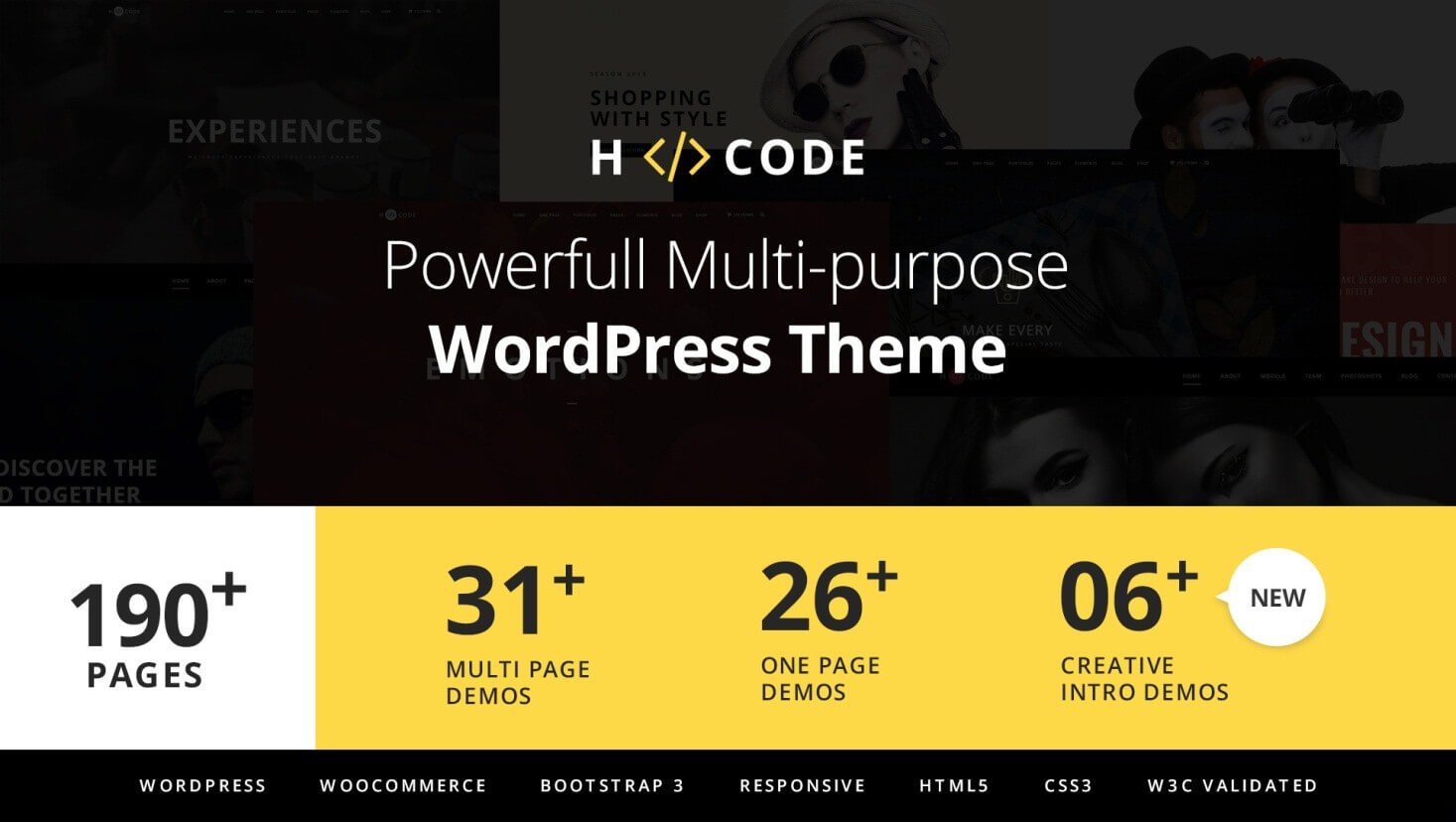 All across the globe, people are using ThemeZaa, and their services are rated highly by over 1500 worldwide clients. One of their greatest product is the H-Code theme, a clean, creative, powerful, full responsive and multipurpose multi page and one page WordPress and WooCommerce theme that can be used for businesses varying from architecture to travel to corporate. Take a look on their website for more!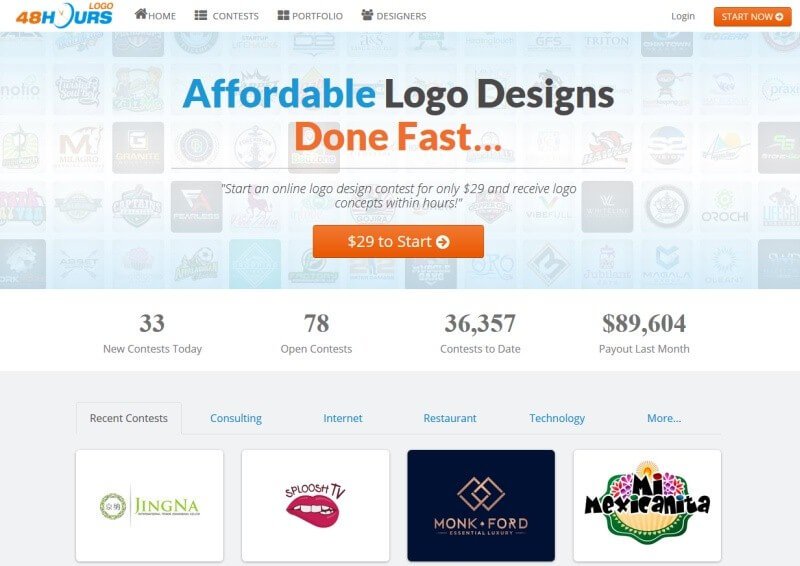 With 48hourslogo you can start a logo design contest in a couple of minutes. It's really fast and fun and you will also get a professional logo for less than $100. They have more than 15,000 happy customers, and overall customer rating of 4.9 (out of 5). Enter they website and see how cool these guys are. You can also check out their other website onlinelogodesign which can also help you in getting unique logo for your business.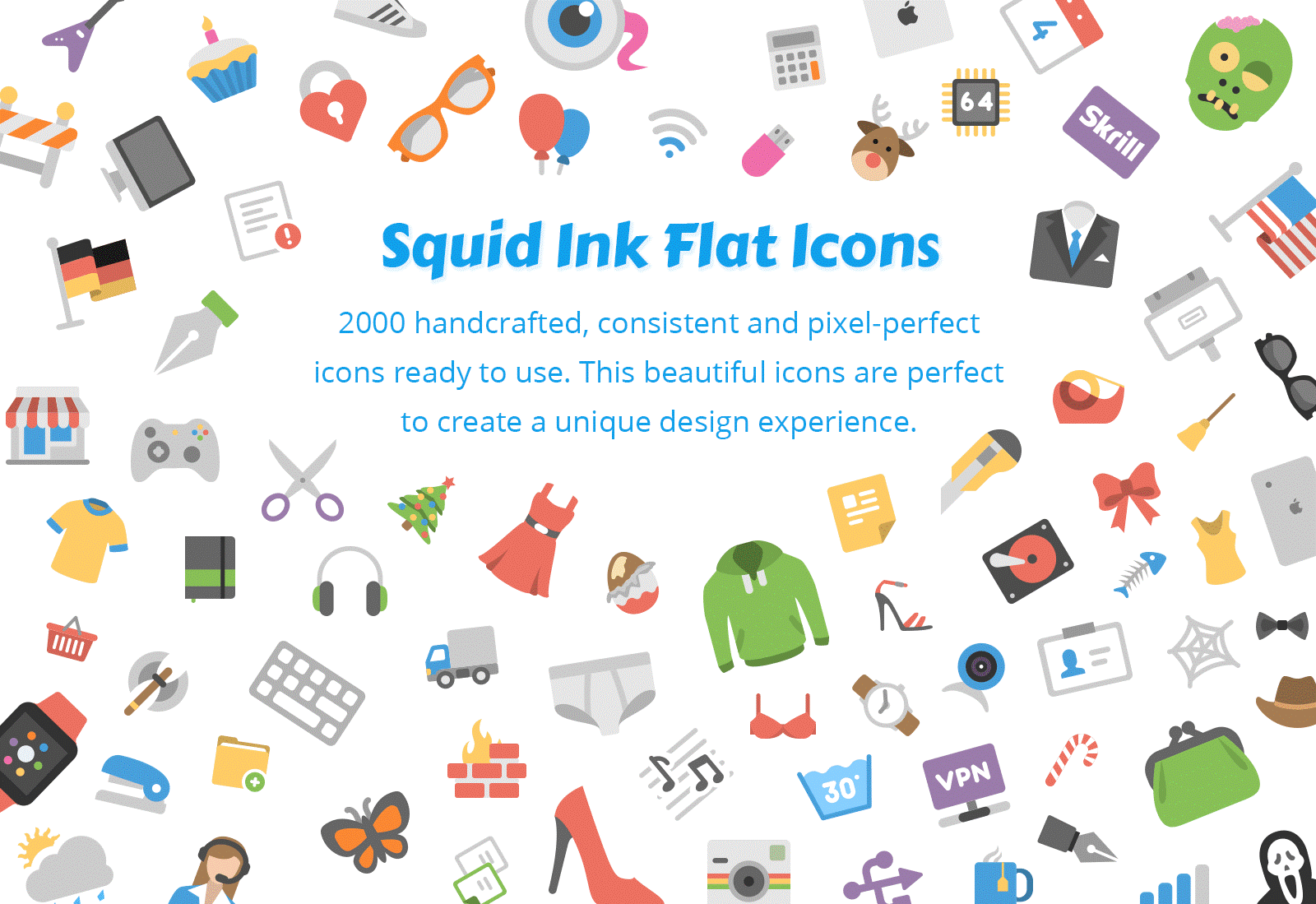 Squid Ink is one of the best places to find meticulously crafted icons, that can be split in so many categories you will for sure find what you are looking for! They are easy to customize, as each element was designed with vector shapes to allow users to easily resize all elements. Moreover, when you download them, every icon comes in two standard sizes (32 & 64 PX) in PNG, PSD and SVG formats. So many options, you can't miss them!
We think it's a good idea to save this list on your computer and try every single tool. Our friends did it and they were really happy to have it close.