2018 is almost here and marketing has taken an interesting shift in the digital world. People have now started to realize that it is tough for a business to survive without the power of digital marketing. You will always have to be in front of a potential customer and with the growth of Instagram, it is a good idea to formulate a strategy for that specific eco-system.
In this article, we will look at a few interesting strategies on how you can market on Instagram in 2018 and beyond.
Use of Hashtags
While hashtags are probably not that effective on Twitter anymore, they are very popular on Instagram. People love using hashtags and Instagram also suggests hashtags when you are posting something or are looking for something. You want people to find your product or service or at least the profile when they are searching for it and hashtags can help you do that. It is a solution that you have within the Instagram search engine and it is high time that you start utilizing the power.
Setup your Business Account
An Instagram business account is very different than a regular profile on the platform. Many think that having the same personal and business account on Instagram is convenient which is true to some extent. However, the cons are definitely more than the benefits.
When you are using your personal Instagram account to promote your business, you won't be able to advertise using the same profile as Instagram does not allow you to advertise personal accounts. This is a big disadvantage that can constantly cause you customers. The solution is however, simple. Simply open a business account on Instagram (it is completely free) and try to keep on uploading there once in a while. The more you upload, the better the chances are of you becoming an influencer on that platform.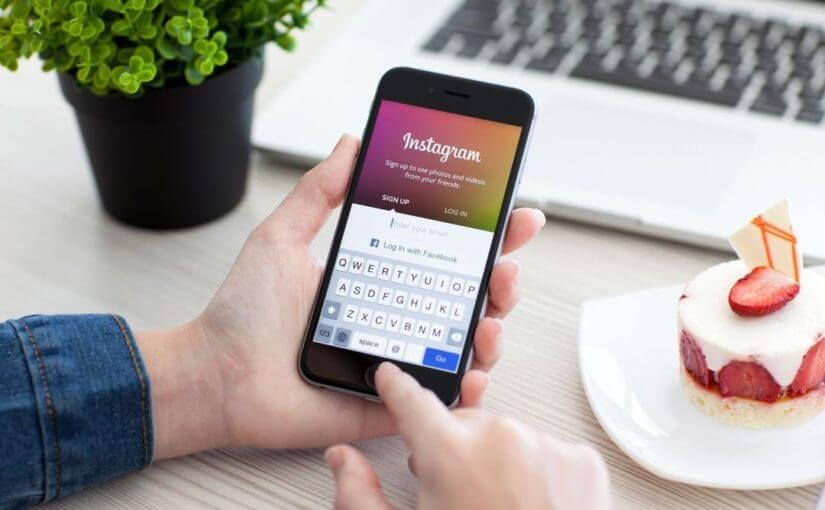 Work on Your Bio
Your bio is more important than anything else on Instagram. You have to make sure that you are putting an URL on the bio section so that people can visit your website from the Instagram profile. That's the only place on Instagram where you can put your link except on paid ads.
However, if you only put a link and do nothing else, your business is not going to thrive. You have to make sure that you are doing one bit extra by telling people why they should visit your website as well. Try to be persuasive but do not try to sell. Try with a few different approaches and see what works and what doesn't. Take your time and you will know what to put there.
Try to Go Viral
This sounds cliché and this is not easy either. However, you will have to try to go viral if you want to make yourself known. Now, how can a post go viral? Though there are no fixed formulas, there are three points that are constant in each viral post on the internet. The post has to be funny, the post has to be somewhat controversial and the post has to be something that people can comment on. A cat photo can be funny but it is not controversial but something related to cat and PETA can tick all three boxes.
However, always be very careful when you are trying to go viral. Companies sometimes use weird strategies and try to create controversies to get themselves to get attention. These tactics might give you short term attention, however, you are going to suffer in the long run if you do so.
Creativity is the Key
No matter how hard you try to organize your Instagram profile and promote it everywhere, if you do not have good quality creative photos & videos on your profile, you are going to suffer in the long run. Think about this for a second. Why do people visit Instagram in the first place? They visit Instagram so that they can enjoy good looking photos and videos, right? If you cannot make that happen in your profile, you will have to suffer no matter how good the rest of the profile is. Creativity is the key to win on Instagram and you should hire a designer if you think you are not the right person to make it happen.
Perfect Size
Image size is something that you really need to think about in today's time. This is common knowledge, however, it is important to understand the depth of it because most of us do not implement it in real life. You should not upload photos of the same size across all social media platforms. Every platform has individual requirements and you need to know about these before going for any uploads. For Instagram, your photos should be at least 612 X 612 pixels if you want to get the best results.
Play with edits
Instagram has a free editing tool for you to use. You should play with it before uploading anything on Instagram. There are hundreds of themes, effects and filters that you can use and you will quickly understand the importance of them once you get to start using them. People respond differently to different type of fonts, themes and effects. Try to understand your audience and their taste. This will help you to produce quality images that gets more attention and more engagement.
Engage with Audience
Never think that you are too big to engage with your audience. Always keep on engaging with them. You should try to reply to as many of their comments as possible and you should also try to answer as many of their questions as you can across all platforms and not only on Instagram. This helps in many ways. The first benefit of getting more engagement is the ability to appear on more people's Instagram feed which will help you to get more followers. Secondly, this will keep your profile alive all the time.
If you can follow these strategies in 2018, you will surely have an amazing Instagram profile that will help your business thrive. Always remember that it is tough getting started on Instagram, but once you get your first 50,000 followers, it creates a ripple effect and the rest becomes a lot easier.