I have recently been hitting new goals with this project, reaching audience heights of magnitude that I perhaps, initially, had not thought of. But, it's all a learning experience, and I was quickly able to recover – and balance my server to withstand the 'occasional' traffic spikes.
I'm taking this approach because I believe that not everyone is familiar with Linux systems, even though the majority of websites are slowly starting to switch to a cloud VPS type of hosting platform. It's cheaper, and it's twice as effective.
I myself use services that DigitalOcean provides. I use the $20/month plan, which so far has proven to be just perfect for the amount of traffic I receive. But, came the day when I got somewhere around 250~ visitors on at the same time, and the memory of the server collapsed.
I was not prepared, and I had to upgrade my plan to 4GB of ram for the sake of being able to access the server and modify my configuration files a little bit, tweak them up so that I may withstand such big traffic hits in the future. I did all that, and happily reverted back to 2GB ram.
Just a couple of hours later, I had 200~ visitors online for what seemed like half a day, without any issues at all. Unfortunately, this post is not meant to show you how to optimize your server for better performance. (would you like one?)
I'd like to show you a couple of platforms that I used to determine how much load my new configuration could handle, and what I think are the most important features of these particular platforms. Remember, this is a list of ways to load test your website, not speed test – those are two completely different things.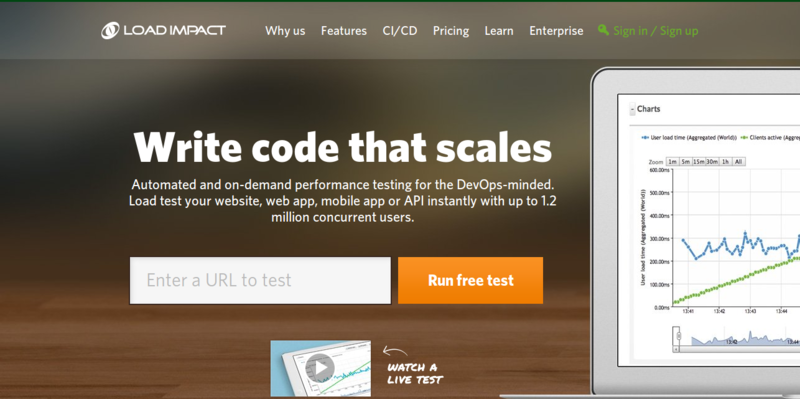 You just have to enter the URL and your test begins. It takes roughly five minutes for it to complete, and there are around 3,000-5,000 requests being made during that time. It all adds up to a number of active connections that the server is able to handle.
I recommend keeping a close eye on the amount of memory it starts to use on your server, and cut it out once it's starting to reach the limit. You get detailed statistics on which type of files take the most time to load, and how long it takes for an average connection to form.
You'll see that half the time, it's 3rd party stuff taking nearly 20s to load.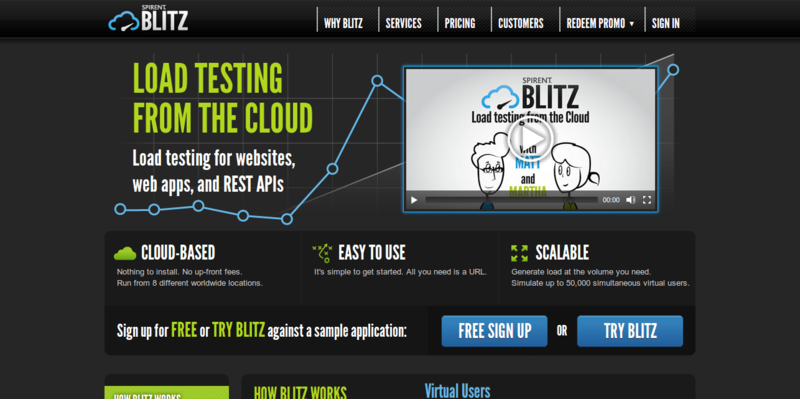 I like Blitz, because it provides a huge amount of resources, and explanations of the test results that are being generated from your websites. You can signup for free to get 10 free credits, which should enable you to run 10 different tests.
The typical test run is 1 to 1000 users, with a 1000ms timeout. This will put enough load on your server/website to show you how many concurrent users you can handle, before users start to randomly time out. Based on the end results, Blitz will suggest action steps to consider in order to improve the performance of your website.

SendGrid by itself is a company that deals with helping businesses and individuals to send timely emails. Loader is their byproduct that was born through their 'labs' project. Loader stands out with the simplicity of the dashboard, and also the ability to conclude load tests using an API.
You actually get quite a bit of resources attached to this platform (which may not seem evident at first), and so I highly encourage you to see the official documentation, plenty of integration examples in there to get you excited.

BlazeMeter allows you to run massive load tests in the cloud. Cloud computing is an ideal solution for load testing. It allows creating massive loads within minutes, but only requires you to pay for what you use. And BlazeMeter's technology lets you create massive-scale load tests previously only possible with expensive testing environments.
BlazeMeter is 100% compatible with Apache JMeter; it is unique in that it allows developers and operations teams to select the global locations in which they want to test the load and response times of their applications without having to stand up a data center in each location. Mobile performance testing is also easy to setup and use from any place at any time utilizing real mobile devices (e.g iPhone, Galaxy) and more importantly, real mobile networks (e.g AT&T, Verizon).
BlazeMeter is an enterprise-level platform and the free version of the plan will yield you up to 50 concurrent connections, but its other plans can test up to 1,000,000 concurrent users. The company recently launched a program (http://go.blazemeter.com/startups/) that offers startups a free, six-month package of its cloud-based load testing services. Startups receive up to 20 free performance tests a month for up to 1,000 users per two-load server and two weeks of data retention – that's a saving of more than $2,000 a year. This allows startups to maximize their time to market for more agile iterations by gathering valuable capacity and load-testing metrics.
I recommend BlazeMeter for both developers and big businesses that need solid cloud services for load testing their projects. It's a top quality platform, used by some well recognized names in the industry, including Citi, Nike, Walmart, Thomson Reuters, Adobe and Disney, among many others.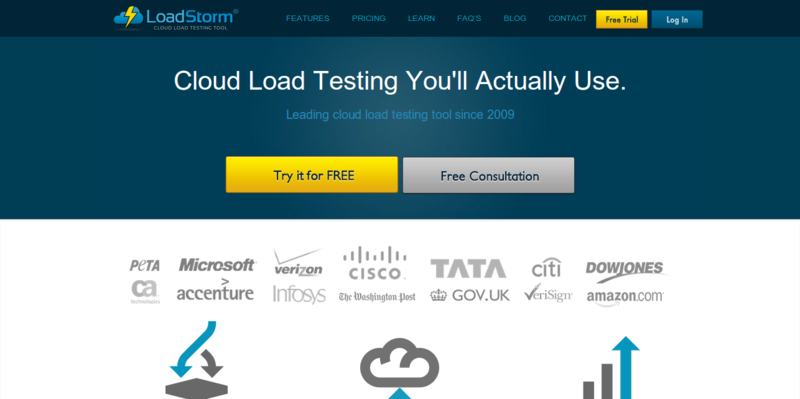 LoadStorm is a load testing tool. It is on-demand performance testing, load testing, and stress testing for web applications and websites. It's cloud based and has been operating since early 2008, so they've got plenty of experience to take good care of you.
You get a free trial account to experiment with, but those who're interested for more advanced features – can apply for a premium account, which start at $39 for 1,000 concurrent connections. I think that's quite reasonable, especially for smaller businesses.
Free Online Load Testing for Your Apps & Websites
I think that's a pretty solid list. I have focused on tools that provide online load testing capabilities, but here are a couple more that you can use to work with on your own server, under your own set of rules:
it takes longer to get used to them, but they're free to use and can provide a much greater depth of information about the performance of your websites and applications. I've used 'ab' quite a bit during the recent stress tests I've been concluding, it's great.
What do you use to conclude a load test on your apps and websites?
photo by siempre889