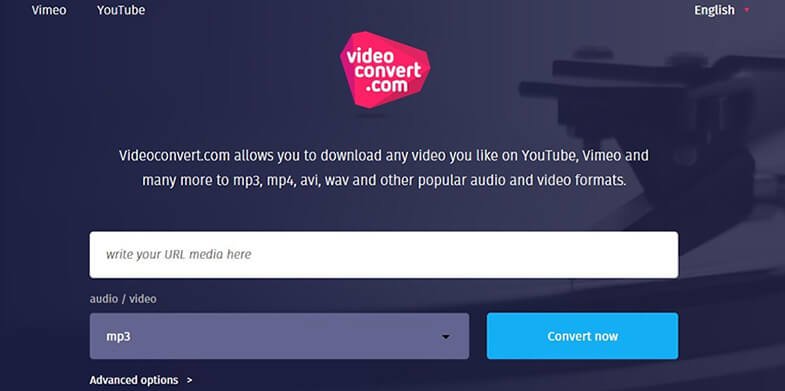 In our busy and fast-paced day and age, everything in terms of technology is becoming faster and more amplified. The reason for this is simple: we need less complexity and more momentum. We need to get things done fast but well, so as not to return to fix them later. In order to adapt to this ever-present demand, websites that offer specific features, tools, and applications, are enhancing their options accordingly. This way, more users can benefit from an increase in quality, as well as usability.
User-friendly Internet video sharing platforms
Online video sharing has become an accessible and enjoyable process that more and more people are taking part in nowadays. It can offer huge opportunities for learning and expanding views, but also for meeting new people who share the same way of thinking and creative impulses.
YouTube and Vimeo have seen a huge increase in popularity, as well as advancements, over the years. This comes as a direct result of the unmatched benefits users can get out of the possible methods of operation these sites are offering. More people are turning to these platforms to share their experiences, help others, or merely so as to enjoy a creative outlet.
The importance of sharing views
There are major advantages that can be achieved from websites dedicated to enabling and enhancing sharing. Depending on each individual's requirements and standards, video sharing can be useful in more ways than one, and it may even bring some surprising features to the table.
Using websites such as Vimeo or YouTube can prove to be an invaluable tool, not only for your recreation time, but also for business or education purposes.
Videos can be used to promote businesses, products, even celebrities to a huge number of viewers. The major advantage is the fact that the video gets delivered straight to the interested observer. Alternatively, online videos can also have cultural and educative purposes. Audio books, in particular, being especially suited for this kind of objective.
Supplementary features
Video conversion is a great idea when you consider learning something from YouTube or any other video-sharing platform on the Internet. This is a simple process that can be accomplished in 5 steps, by using an online tool.
On the Videoconvert.com website, you can find a fast conversion tool, as well as some useful side-features to help take your file conversion to the next level.
After you have selected which video you would like to convert into a different format, audio or video, simply open it in your browser and complete the following steps:
1. Select and copy the video's link from the address bar


2. Access Videoconvert.com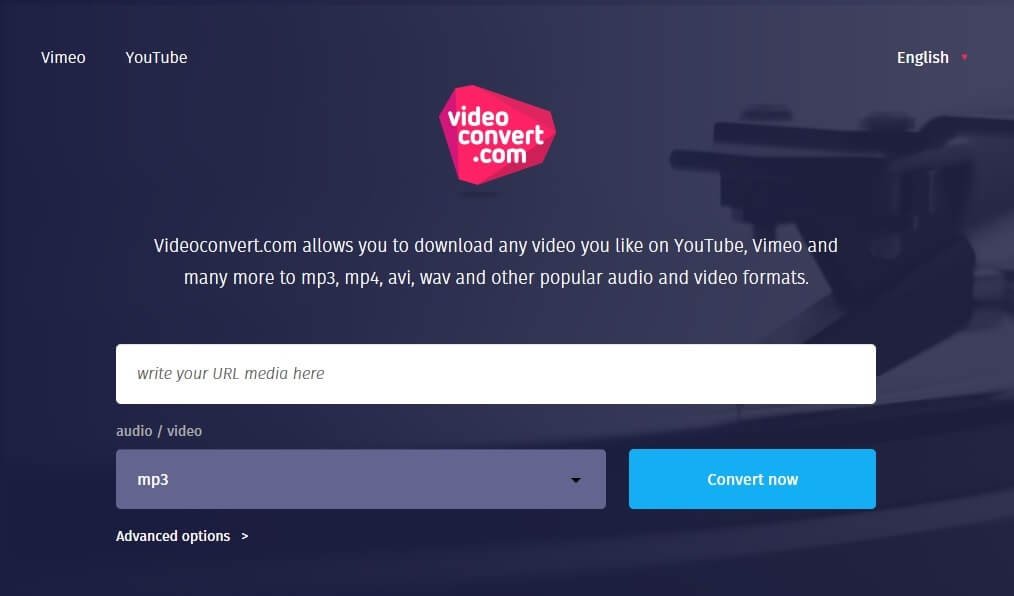 3. Paste the URL in the search box located on the website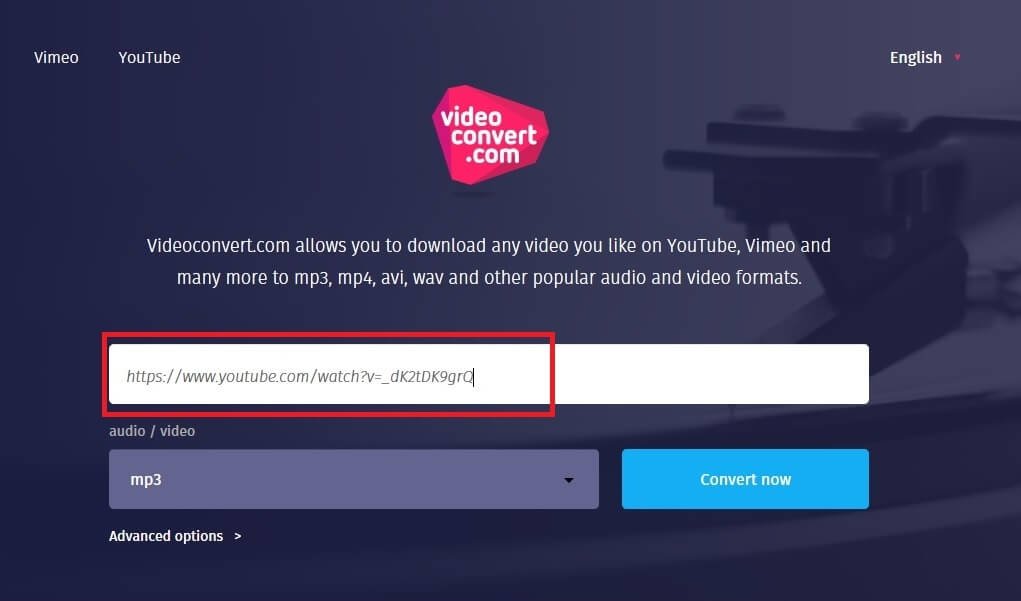 4. Select the desired output video or audio format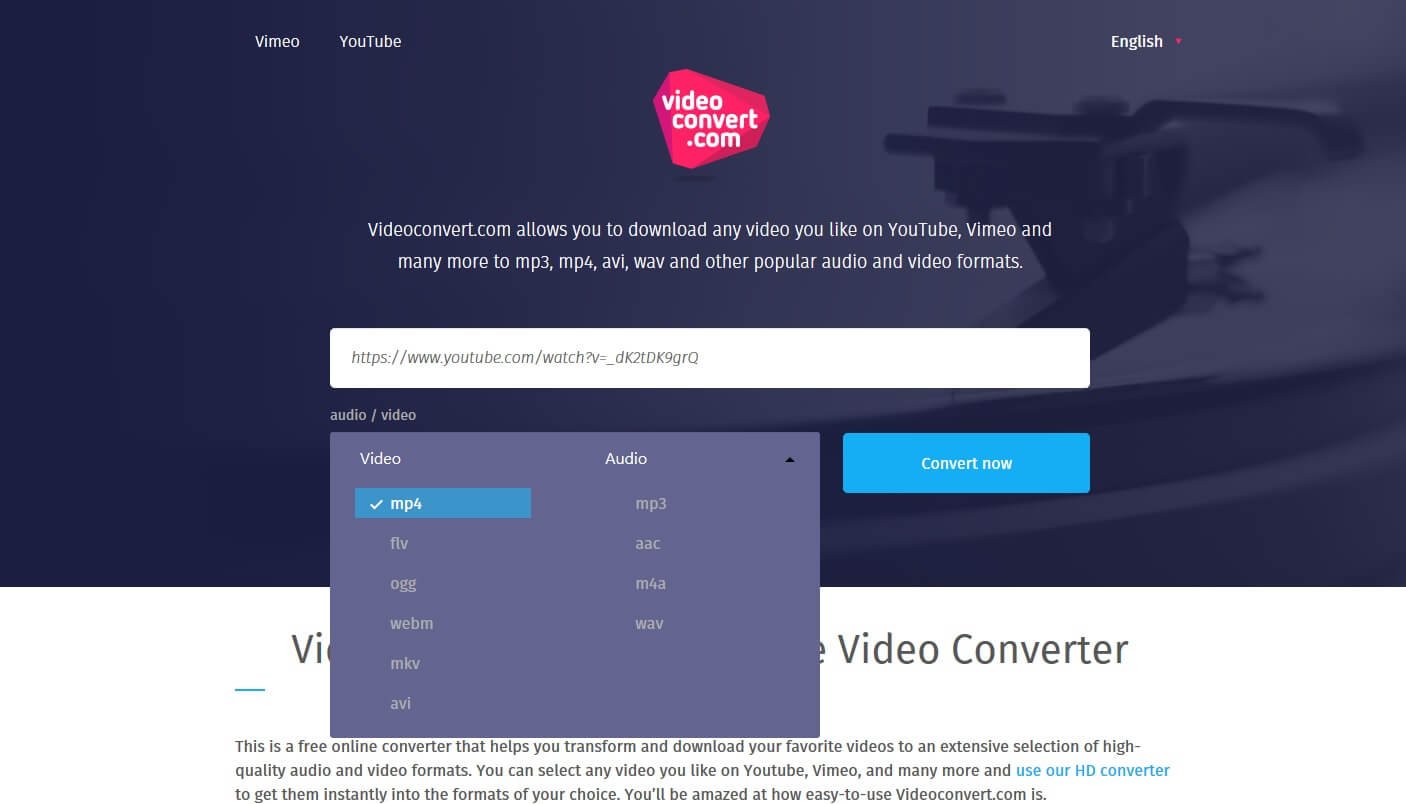 5. Press the Convert Now button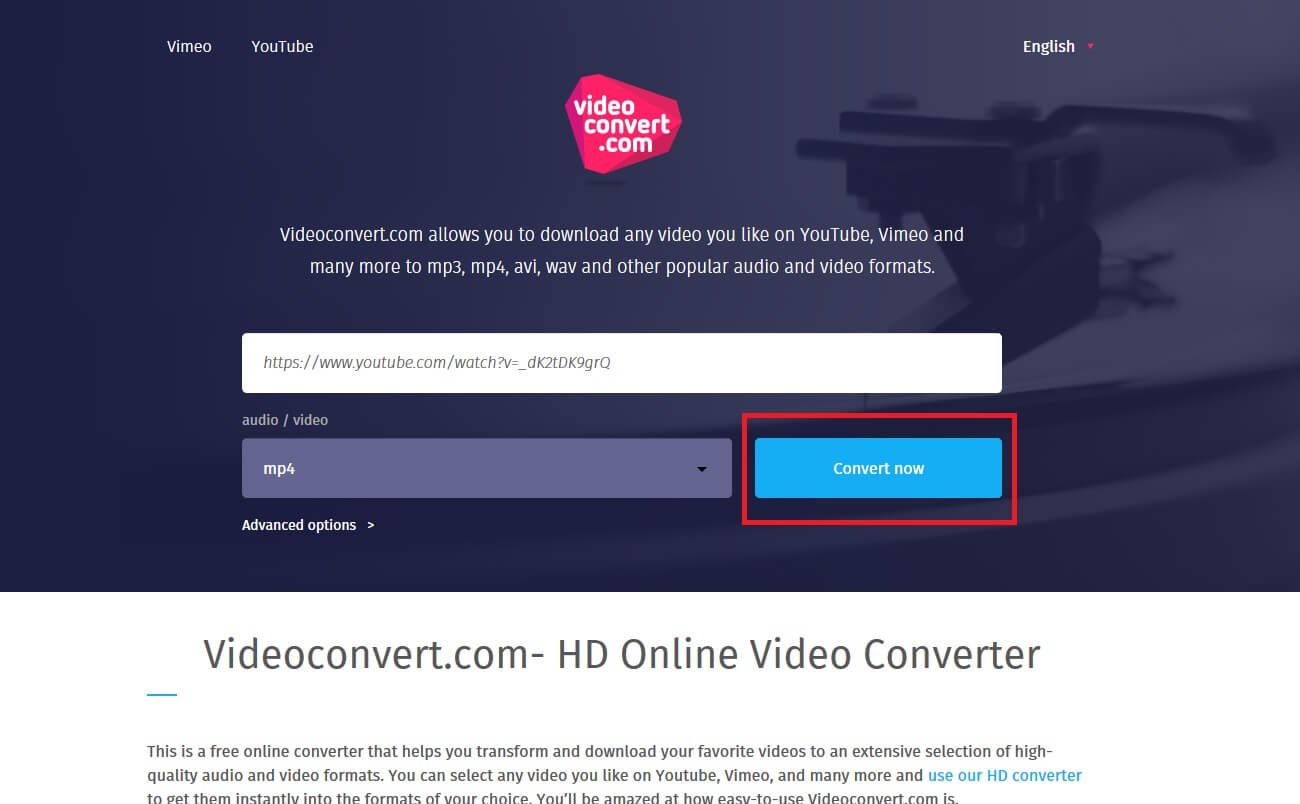 After the file has been converted, it can also be downloaded to any device, mobile or not. Another quick editing tip for using this particular free tool is the cropping option.
Before selecting the Convert now feature, it is possible to select only a small part of the file that needs modification. Insert the starting and finishing time of the video into the Advanced options fields prior to pressing the Convert now button. When you download the file, you will only transfer the cropped part to your device.
Conclusion
With so many features and functional options at your fingertips, the sky's the limit, especially when it comes to learning new things. You can now practice learning a new language or listen to audio books to learn anything you've ever wanted to know. Enjoy discovering and enhancing your mind's potential!