Blogging is definitely the best way to get quality backlinks. Businesses that regularly blog get about 97% more inbound links, according to HubSpot. While that is true, it is not a child's play to navigate one's way through the somewhat complex ways of the blogosphere. It becomes all the more daunting if you are new and have access to limited SEO resources. You could always outsource it to the experts if your budget permits (mostly it won't if you are a newbie blogger) and also it might be a good idea for the future to learn the groundwork of quality link building yourself.
Link building is an important aspect of what is usually termed as offsite SEO, and every SEO guy around the block will have their own strategy as to how they go about it. With time and trial, you get to perfect yours. Before we get down to the how's and the where's of link building for your new blog, it is important to understand the concept of 'quality' links.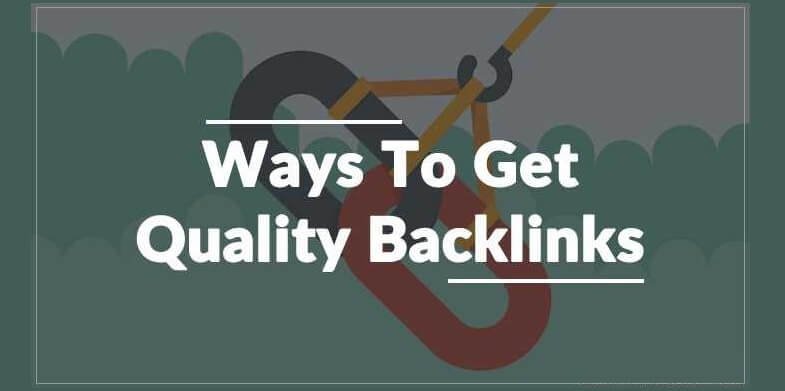 But A Link Is a Link Right?
If only the search engines were that simple! Well, there was a time when you could scribble your way through a bunch of articles, post them on article submission sites and get external links back to your blog. This tactic could help you greatly with your PR (page rank) but only in the pre- Penguin era. While the right links can bloom a brand or a business to heaven, the wrong ones can penalize you just as much.
Not all links were created equal, and search engines have their own parameters based on which they choose to favour one over the other. And who can predict what Google will do next? It is quite capable of bombarding you with the best surprises at the most inopportune times, every time people attempt to game search results.
So What Is a High Quality Backlink?
Well, now you are talking! Contrary to who told you what, for search engines the loyalty lies with the user, not us bloggers, SEO masters and digital marketers. To top the search engine game, you have to forget your blog and step into the shoes of your readers. (Trust me it will help you understand what search engines do and why). For a backlink to earn its respect, it has to come from a relevant and trustworthy source. To cross-check, search engines go by a set of trusted seed sites, like that of BBC, Wikipedia, The Huffington Post etc.) which they know for a fact to be authentic and hard to coax. The closer your backlink is to one of the seed site, the more quality is assigned to it.
Tips and tricks to build quality back links to your new blog:
Don't you worry just yet. Yes, it is comparatively easier for established blogs to build backlinks. While the new blogs out there have to toil a bit more but your efforts will definitely pay off. Here are a few smart and safe (and natural) ways to build quality back links for your newbie blog.
1. Create free resources through content marketing- The internet is swarming with content, good and bad, and still people can't seem to get enough. Tap into this potential by creating scintillating content and then distributing them for free. Choose a popular topic and research extensively. Then present it in a way that will create value for your readers. Write something better than what already exists. If your post is relevant and worth the time, it will surely generate quality backlinks.
2. Acquire loyal readership through guest blogging- This is one thing that your brand new blog must be struggling with. Guest blogging is just the right opportunity for you. It is your shot to get in front of your target audience and prove your worth. While this is an amazing tool for backlinks, you should keep a couple of things in mind. Page rank is definitely an important factor but nothing tops relevancy. So, if you are choosing to guest post make sure that the blog belongs to your niche. Also, contextual links are worth much more than author bio links but the trick with them is that they have to appear completely natural.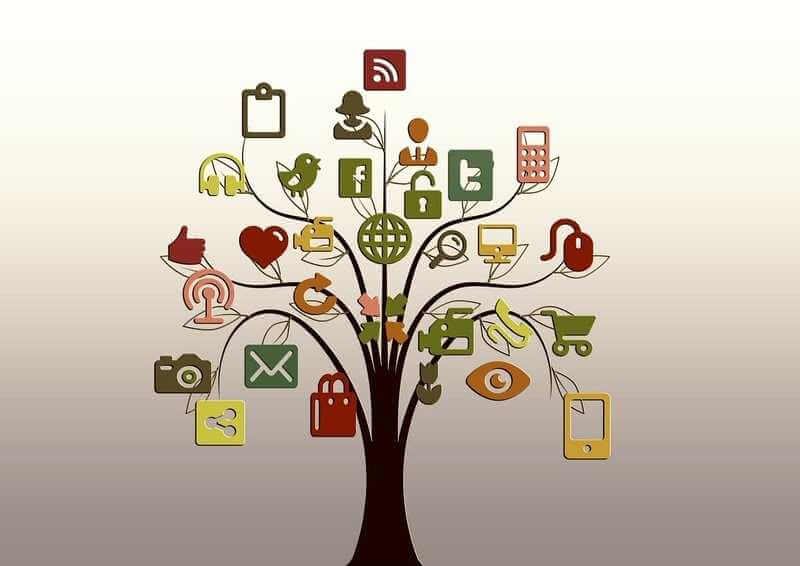 3. Leverage Social Media to add your benefit- This is by far the simplest thing you can do to build links for your new blog. Amongst the top five social media sites, Facebook and Pinterest allow you to include a single link in your bio section. LinkedIn allows you 3, and in case of Google Plus and Twitter you can add unlimited number of links without making it look spammy (though Twitter has a limit of 280 characters now). These links are of immense value to the search engines.
4. Create expert round up posts- To put it down simply, an expert round up post is where well-established bloggers and other professionals share their opinions on a topic on which you have written a blog. Once you have published the post, you can share the links with different people including the experts themselves. Also, these experts are more likely to promote your post amongst their followers. In short, expert posts are like high-end backlink magnets. One does not need to move mountains to get this one right. You will just need the right attitude and the right reach, and also you need to make sure you approach experts from the same niche.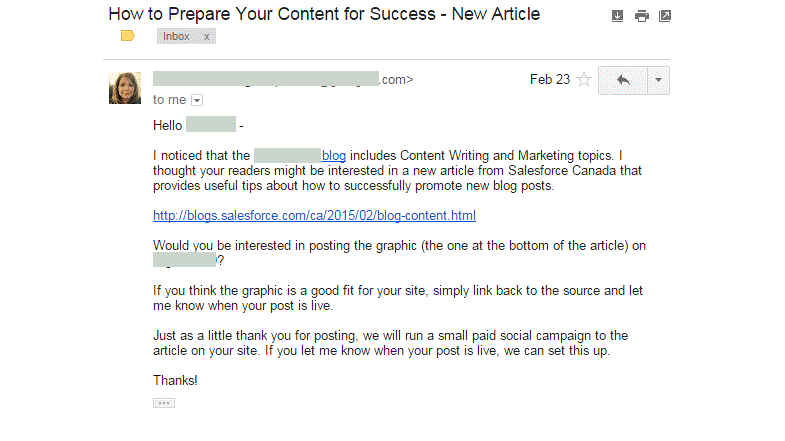 5. Use the 'ask and get' mechanism- No tips, no tricks. This one is really as simple as it sounds. And there's nothing wrong with it. Bloggers outreach is an excellent mechanism to generate backlinks to your blog, especially when it is in a nascent stage. However, you will need the following tools: an irresistible piece of content, bloggers and influencers from the same genre and some politeness. That should to a trick!
Every blog begins from nowhere and then work their way up to somewhere, dealing with digital struggles on the way. This list of tips and tricks are in no way exhaustive but it's a good place to start. Once you stumble upon a few hurdles on the way, you will figure out a roadmap for yourself. You will know what works for you and what does not. Till then, these tips should suffice as some of the safest and fastest ways to build high quality links for your new blog. That's enough from us, now over to you!