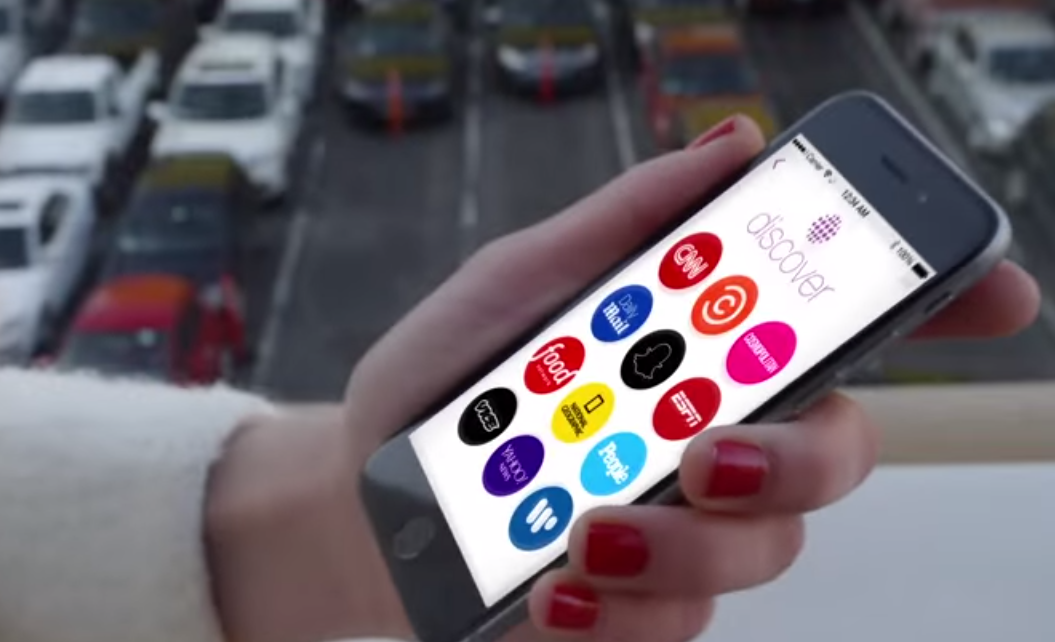 If you are a Snapchat user, you might have noticed a purple dot above the Stories screen in the corner. Snapchat has updated its app few days ago and now it will have a new feature called Discover. This feature will allow you to explore the contents from famous brands like CNN, NatGeo, ESPN, Cosmopolitan, Yahoo, Warner Music and a lot more as you can see in the pic above.

As reported by blog post, Snapchat users can now watch daily refreshing news organized by publishers, artists and also the editorial staff of Snapchat. These news will have videos, full screen photos, attractive advertising and extensive layout to have a good read.

This can possibly be the most vital update in the Snapchat till today, particularly when we are discussing about new start-up like Snapchat to increase its social network so fast.

This new Discover update lays the media in the spearhead of the Snapchat's product. Publishers and brands are providing content to the users at one platform as against depending totally on individual company to read daily news. This update has come in an important phase where Snapchat decides to focus on advertising.

Snapchat is a photo messaging app in which you can take videos, photos, add drawings, text known as Snaps and then you can send them to your selected recipients. The thing which differentiates it from other apps is that you can also set a time limit for your snaps in order to view your sent items, after which it would automatically get deleted from servers as well as your sender's device.

Snapchat was started as a friendship network which allowed content sharing only when you have your friends number connected to your list. But Discover is based on the new technique of sharing other stories to see reaction of users. Snapchat new Discover feature is a collective timeline which allows users at that particular event to share a snap for that related event. This can be viewed by overall users around the globe.

For example, if you are present at any ESPN live event, then you can share snaps of that particular event which can be viewed by each and every Snapchat users globally. Some of the snaps of Discover sections are provided below.

Katie Couric on Yahoo news channel:


ESPN story channel featuring news of baseball news:


Daily show video after selecting comedy central story section:


Snapchat is also trying to convert this platform such that the brands can turn into a conversion of ad for the users. Like brands such as movies or music can be redirected to a different path to purchase songs or movies respectively as it was earlier experimented by Snapchat in My Story in 2013, while some brands can just take you away out of the website.

We'll keep on following with Snapchat and its latest news as it advances towards its advertising and media realms.

You can check out the video of this new feature of Snapchat below.