The e-commerce business is one of the fastest-growing businesses on the internet. But entering this industry can be risky and challenging for most small business owners who don't know how to get started. It's also intimidating when you don't have any technical skills. However, you can launch your own online store without any problems. 
But first, you should determine your needs for starting an online business. When researching the different e-commerce platforms, you should get to know the customer support, subscription options, and the technology they use. You should also determine if the platform allows customers to shop through their mobile device and social media. 
The right platform can help your e-commerce business meet its bottom line. But how do you know which one is the best one for your small business? Most small business owners are concerned about affordability, design, functionality, and user-friendliness. These are just some of the most important features they look for in an e-commerce platform. 
Why You Need an E-commerce Platform?
When you're launching an online store or growing your business, then you'll want to manage your business operations, sales, and website in one place. An e-commerce platform is a type of open-source software that allows you to create your own website and manage everything in one place. This platform allows you to feature your products and process transactions. You can also create content, optimize for search engines, track sales, and watch your analytics. 
How to Choose an Ecommerce Platform?
Choosing the right e-commerce platform isn't easy. There are several platforms to choose from. You should learn about the advantages and disadvantages of each one before settling on one. Doing your research can prevent you from costly expenses, downtime, and other setbacks. In the meantime, here are six of the best e-commerce platforms to choose from. 
Shopify
Shopify has become one of the largest e-commerce platforms in the marketplace. It features an easy-to-use interface that's perfect for those with no IT or programming skills. Shopify allows you to create an aesthetically pleasing and fully customized online store. It's perfect for both small businesses and large corporations that are generating millions of dollars. 
Shopify doesn't require any coding skills. There are hundreds of themes to choose from, each of which is mobile-responsive. In addition, you'll have access to 1,200 apps that you can add to your store. Shopify also provides superior customer support and technical support if you have any questions with your online store. 
It comes with features such as comprehensive SEO packages, fraud analysis, and zero transaction fees. 
BigCommerce
BigCommerce is perfect for both small and large businesses. This e-commerce platform offers a wide variety of tools that help you create your own online store, as well as the ability to promote your products through social media. They also offer 24/7 customer support and a technical support team that can help you set up your online store. This e-commerce platform allows you to target B2B and wholesale markets as well. 
Wix E-commerce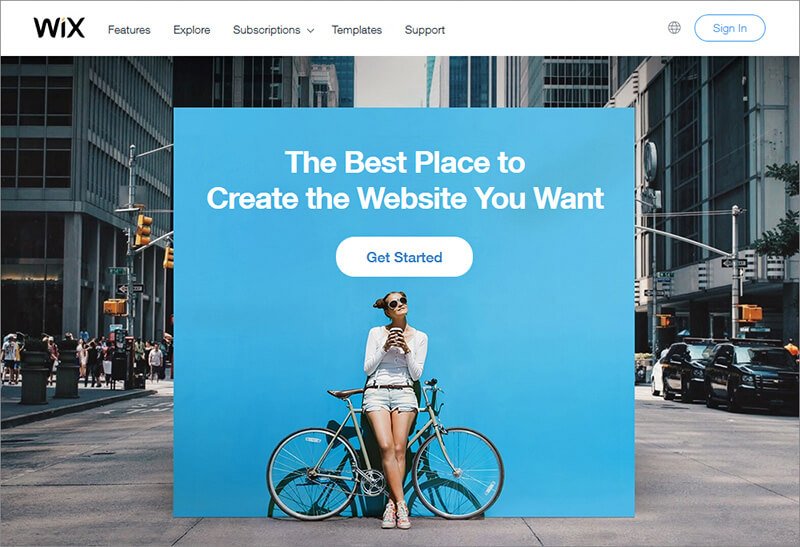 If you have less than 50 products, then you'll want to use Wix E-commerce. You'll find that this drag-and-drop platform is one of the easiest to use. It comes with easy-to-use templates that you can use to create your online store. Its aesthetics and imaging technology allows you to create a beautiful online store without programming or coding skills. 
However, Wix has launched Wix Code, which teaches beginners with no coding skills to build their own beautiful website. 
Squarespace
Squarespace is another e-commerce platform that's known for its aesthetically pleasing templates. Features include coupons, e-mail list management, inventory management, shipping configurations, unlimited product uploads, and more. If your business is looking for an e-commerce platform that doesn't include accounting, payroll, and other business management tools, then Squarespace is the ideal option. You'll also find that it offers plans that are cheaper than BigCommerce or Shopify. 
Weebly E-commerce
Weebly e-commerce is perfect for small business owners who only have 20 products and don't have a need for business software. It's similar to Squarespace and Wix in which it offers drag-and-drop templates that make your online store more aesthetically pleasing. But it's also cheaper than BigCommerce or Shopify. Weebly is so user-friendly that it allows small business owners to create their own online store. 
Magento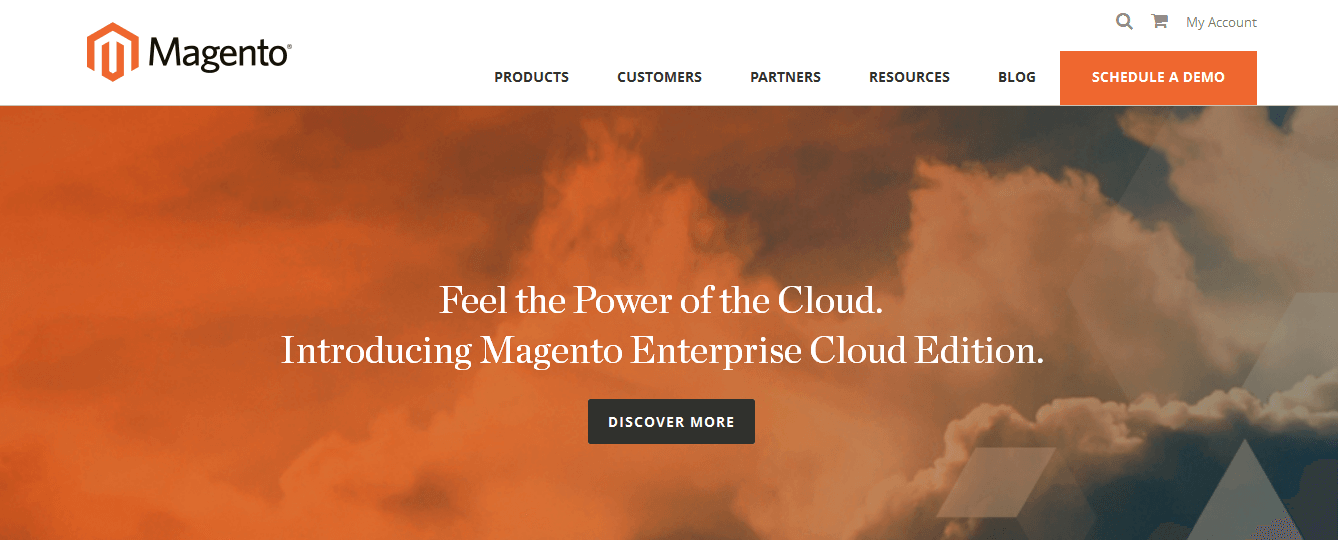 Despite what you heard, Magento is the perfect e-commerce platform for small business owners. It's packed with features such as business intelligence tools, cloud hosting, and deployment. You're also paired up with a certified partner who offers Express Packages that help your business scale and grow quickly. Magento is also an affordable solution since a monthly subscription provides you with capabilities and extensions that you can access from the Marketplace. 
One of those extensions is the Gift Cards extension. Thanks to the Gift Cards extension, you can provide your customers with the option to purchase a gift card for a family, friend, or loved one. Magento is a highly-customizable platform that grows with you as your business grows. It's also one of the most secure platforms that provide you with one of the services you need to run your B2B or B2C business with ease. 
It's hard to say which e-commerce platform is the best one for your small business. You'll want to keep each of these in mind when starting your online store. If you want to provide your customers with the ease of online payments, then you should consider some of these e-commerce platforms.