For those who consider pre-built HTML templates to create their websites, there are plenty of choices available now. With the overwhelming choice of a wide variety of templates, it is difficult for one to choose the most appropriate option for them to go with. It is no longer an issue to find a free template for any purpose, and there are plenty of premium templates, too, with custom features. There are templates for minimal personal use or to handle complex business projects too. 
Considering all these, one major question HTML template seekers have in mind is whether to go for a free template or to use a premium HTML template? Let's explore
Free vs. Premium template
Various expert opinions are favoring as well as rejecting free or premium templates, and there are many supportive arguments too on both sides. The final decision in this regard is purely a personal choice, but it is important to be aware of the pros and cons of each to take the best situational decision. Those who are knowledgeable will review both free as well as premium options to understand the relevance of each in their project and make a choice.
What makes this decision difficult is that both premium and free HTML templates offer a handful of features. So, the primary thing is a fair understanding of your goals with respect to building a functional website. Once you well define your expectations and objectives clearly, it can be matched against the pros and cons of both options and make an appropriate decision. While doing this analysis, closely compare the advantages and disadvantages alongside considering the freebies and offers the premium solutions.
Defining your project goal
As we discussed above, before even starting to compare the options in free and premium templates, the first step is to understand the goals clearly and defining what sort of a resource you actually want to create.
For example, if the need to publish a personal website which could be used to share some basic information or simply an entertainment platform, then using a free website template is ideal. The selection of an appropriate theme also depends on the content which you want to spread through the online resource. You can now create the most complicated web solutions in a better way, using quality designs without the need to write a single line of code.
If you want to create a content-heavy and feature-rich website, then going for a paid template may be an ideal choice, provided it has the capabilities to meet your requirements off-the-shelf. Business corporate sites and official web resources for specific brands etc. can be made more efficient with premium templates. Branding and selling products to the online community etc. should require a premium campaign. Let's further discuss the pros and cons of both free and premium HTML templates.
Pros and Cons – Free HTML templates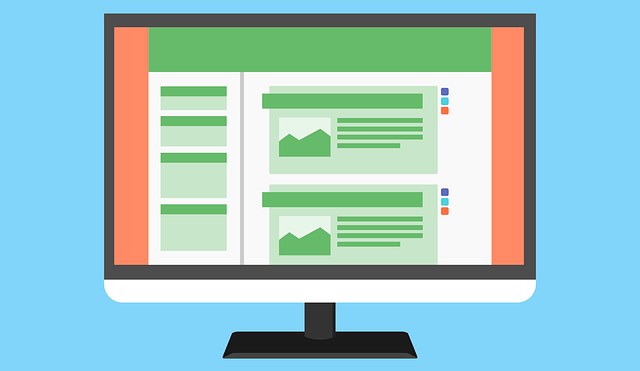 Choosing the best template for your business site is essential for any business entity looking for an online presence. Choosing the best could be easy for some, but others may take long days before identifying the right pick. To help you with this decision making, here we are listing some of the major pros and cons of both free and paid templates. Let's first explore the pros and cons of free templates.
Free HTML templates – Pros
The primary reason why people tend to use free HTML templates is that it doesn't put any burden on their budget. You can just start working as it is and gets hold of the ideal design for any type of web project. You can simply download it and run it on your premises right away. Free templates are largely attracted to the newbies who are working on their first website.

Day by day, new free HTML templates are coming up to match with the latest web standards and design trends.

It is so easy to find free templates instantly through a simple Google search. It is also much easier to download and use these.

Even when the pre-built templates are available for free, you still have the scope of modifying the structure and layout of these templates to customize it for your project in hand. You can modify it any way you wish to, and there is no restriction in doing so.
Cons of free HTML
As we know, a free template is open to anyone who can download and use it. So, your website layout and features may not be unique, but you may sometimes find a twin of your website with your competitor too.

Using the freebies may also always be a much-secured option even though there are plenty of reliable providers like

Designmodo free HTML templates

.

So, enquire thoroughly about the provider too to avoid any risk.

There is a lesser chance that you get dedicated customer support with free template use.

In many cases, free templates may only be giving you limited features as well as a smaller number of add-on pages and minimal layout changes. There are also only minimal customization opportunities.
Pros and cons of premium HTML templates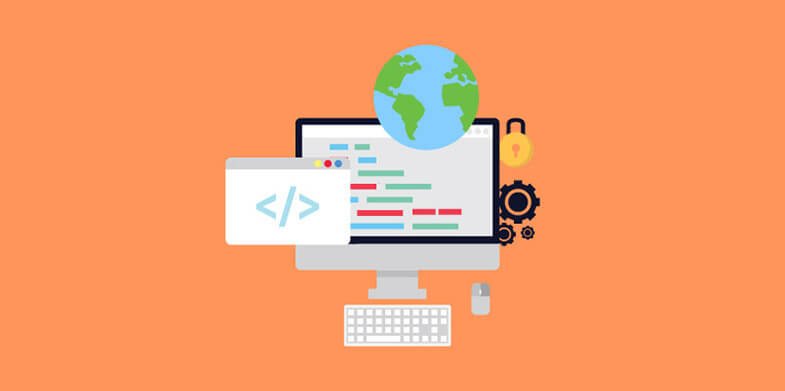 Premium HTML templates also come with many advantages and disadvantages.
Premium HTML templates – Pros
It is possible to increase the uniqueness of your website, as usual; there won't be any replica of the premium templates to be accessed by others.

Compared to free options, the premium themes have advanced features and customization provisions. For example, you can use unique skins, catchy layout, more structured inner pages, etc.

With premium designs, you can just use the drag and drop option to modify the template without any knowledge of coding or designing skills.

Premium template providers may offer dedicated support and also frequent updates of their templates. This will help the users to find the right solutions and fix all types of issues instantly.
Cons of premium HTML template
It is noted that the availability of too many features as well layouts may be confusing to the users.

Premium templates could sometimes be very expensive, and you will not be able to assess the real value of it.

A newbie designer may purchase a premium template by looking at its stunning design, but may find it to lack in tools and features once starting to work on it.
To conclude, there are both advantages as well as disadvantages of working with both premium and free HTML templates. It is purely a situational and requirement-based decision to make by the users as to which one they need to choose.