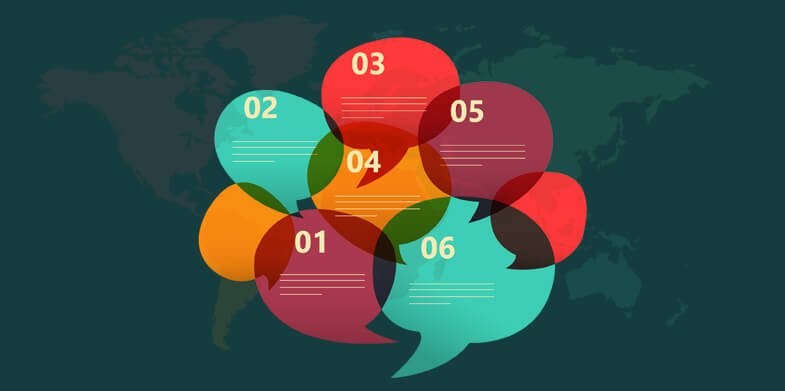 Almost everyone has a blog these days because they are actually quite easy to set up.  First you need to do a broad sweep and compare the different platforms that you can use to create a website such as Wix, WordPress, Simplesite, Weebly, Blogger and BlueHost to name some. For the best advice, read the testimonials-both positive and negative to have a fair gauge of where to begin your journey. You too can design a stunning blog by following these 8 easy steps.
Pick a platform that is easy to use and fits your budget.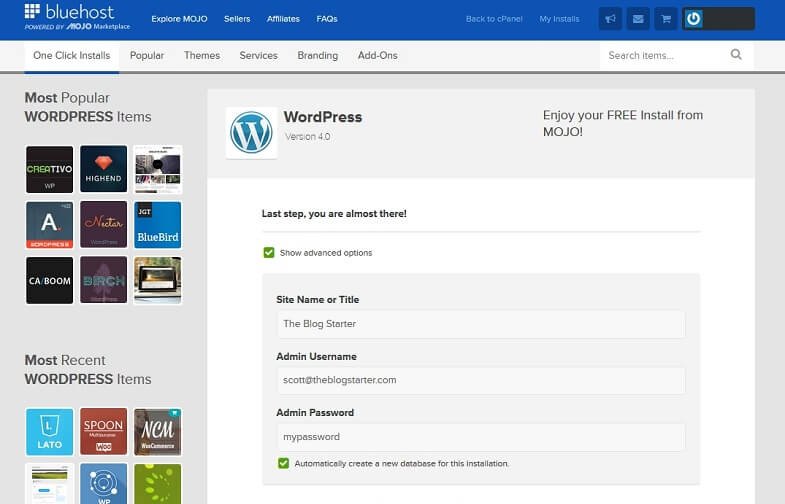 Some of us wouldn't mind paying a minimal amount for a website while others prefer free blogs, especially when testing the waters. You do not want to invest too heavily on a payment plan when you get started, as you will need some time to figure out what you need. You should begin by adding various elements such as pictures, text and videos. Start small and grow your blog with time. Choose a platform that has in-built free themes to experiment with the final look of your blog.
While keeping to a minimal budget, ensure that you use a reputable web host. Visitors are known to complain when they face issues like poor loading and error messages from low quality platforms. In such situations consider going either for the paid plan or opting out. Some free blogs will restrict your scope as the designer, and they have the freedom to post adverts, which can irritate people trying to view your blog. A paid plan helps to reduce some of this craziness, however, small.
Choose the name of your blog
Something catchy and easy to remember yet relevant is perfect for the name of your blog. You want to attract the correct type of attention and a powerful name can affect the other elements of your design. Some people opt to buy a domain name on websites such as HostGator to avoid long blog titles like "Myramblings.blogspot.com". Check out Name Mesh.com to see if your preferred domain has already been taken, and if it has you will be offered helpful suggestions. Please note that punctuation marks except for a dash are not considered part of a good name.
Begin to customize your page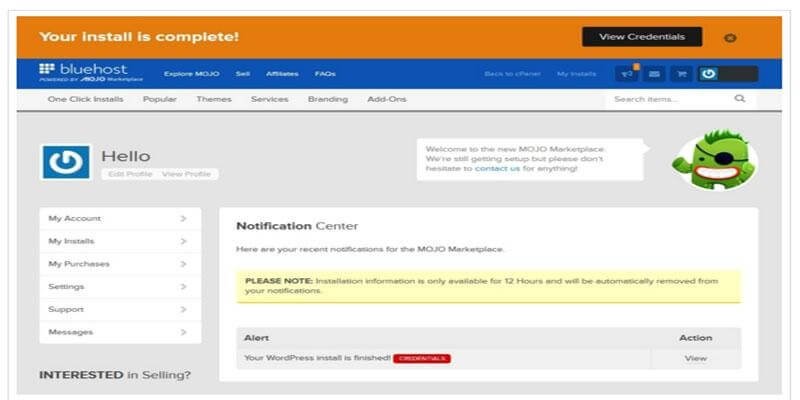 Assuming you have set up and logged in, you can begin to explore all the various themes available from websites like 85 themes. You can also include additional features like drop menus and add pictures. You will start to create your own blog using the dialogue box or dashboard. Most blogs come with a pre-set "Hello World" as the first page, but don't let that dishearten you.  It can easily be deleted and replaced with your first post.
Start blogging


Time to write down some of that amazing, mind-blowing content that you want to get off your chest. Take your time with the main content; it is the soul of your blog.  After this have fun adjusting the size of headings and background colours to enhance the visual appeal. If you are not confident at this point, quietly glance at other blogs to see what you are drawn towards. Take them into consideration for visual cues but remember plagiarism is not acceptable.
Preview the site
Previewing the blog either live or through a secure connection from the blog dashboard is extremely important. Often the cohesion of all the elements are best seen the way everyone else would see it. Websites like Shopify, password protect their websites when they launch and you have to undo the checked box that password protects it. You don't want to see the words "coming soon" by the time you have launched.  Also ensure your blog can be seen on different platforms and on different devices by asking your friends to do a free check for you.
Check the URL of your pages also, sometimes it can look like a long string and unattractive. If this bothers you adjust the links under the Permalinks sub menu.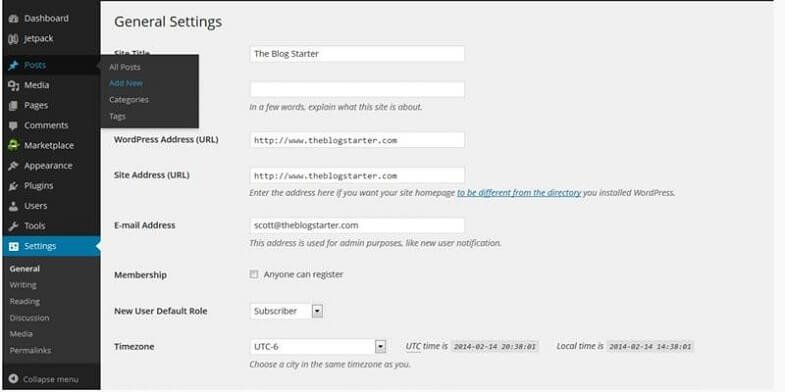 Add some income generating tools
Any little money that you can generate from your blog is always welcome. Google Adwords can help as they pay based on clicks on your page from external sites or clicks on the adverts that it posts on your blog. Some adverts pay more if they are geared towards specific audiences who have higher purchasing power.
Market you blog like crazy

A great post needs to be known, tell your friends, link your posts to your social media accounts so people know what's going on. To elevate your blog, when commenting on other people's blogs and websites on similar topics, add a backlink to your blog. Please do not use this as an opportunity to troll or make horrible comments, as it is just a poor reflection on you. If you feel very strongly opposed to a topic do a track back where you comment on your own blog about someone else's blog or topic and linking it to their blog with the hope that viewers will read your rebuttal or response too. In your own design, ensure that you incorporate a comments section.
Some established bloggers are kind enough to allow guest blogging. This is an excellent way of introducing people to your writing style by writing a post on their website for much needed exposure.
Add a page for feedback and interaction.
The more interaction a blog has the more chances are that it can remain relevant. In addition to a comments section, ensure that there are links to your social media where people can create posts and give more comments, and that they can also access you through email with their comments or suggestions. Interaction is a continuous system so feel free to develop what is on your blog over time.
All in all, the best blogs do not start out as the most exceptional blogs with everything put together. Sometimes the best blogs have grown through persistence and determination. It is important to keep reviewing the design, educating yourself on how to improve the design and make changes as you go along.