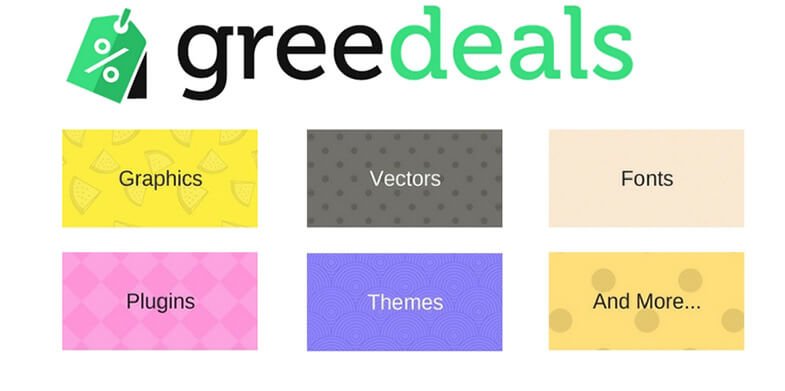 Design aids that make your life easier – and cost nothing!
Do you have enough time to do everything you need to do? If you do, you're pretty close to being unique. But you don't. Nobody does. And that's probably a good thing, because Leonard Bernstein said, "To achieve great things, two things are needed: a plan, and not quite enough time." We are with Leonard.
The greatest achievements come when you're in a race against a deadline, and beginning to think the deadline might win. That's when you need web design freebies.
Freebies can help make the race easier. Here's another quote, this time from Henry David Thoreau: "It is not enough to be busy. So are the ants. The question is: What are we busy about?"
And what we should be busy about is doing things that haven't been done before. Don't, in other words, reinvent the wheel – you simply don't have time for that. Focus on what hasn't been done before, or hasn't been done well enough, and either do it, or do it better.
Greedeals gives you time to do what only you can do
Greedeals.com provides a focal point through which the world's best publishers can offer their productions to people like you – the developers, designers and freelancers without whom the Internet would grind to a halt. It isn't all freebies and free design resources – if it were, we couldn't operate on the scale that we do – but we have quite a lot of web design freebies, and that's what we want to talk about today.
Do you have customers in the fitness field?
When we talk about not reinventing the wheel, one of the things we have in mind is not spending time that you could be devoting to groundbreaking work on drawing something that someone else drew before you.
Web design freebies are perfect for that. Take a look at this freebie; here you'll find a whole bunch of icons you can use for customers with a fitness website, customers who run a gym, customers who sell products aimed at people who want to get or stay fit. And they are free!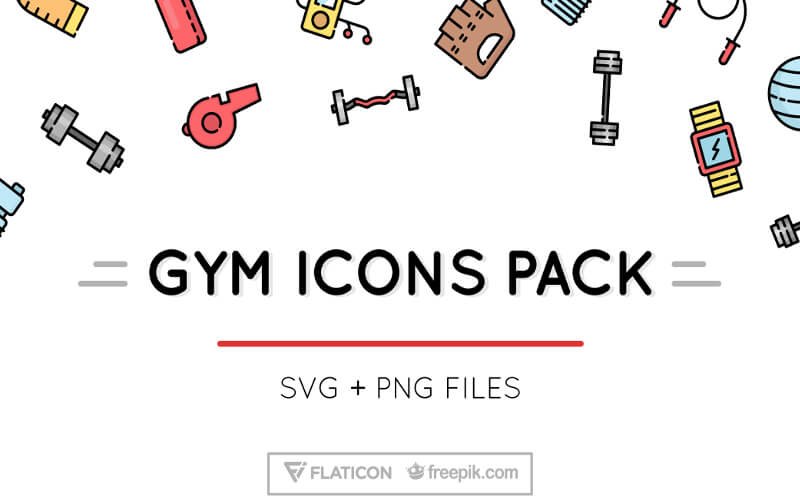 Whether you're designing a website, posting on a blog, producing T-shirts, or designing advertising material, put your efforts into the design work. You don't need to spend time you don't have on drawing gym equipment, or someone lifting weights, or an athlete, because they're all here. Your customer is paying you for the design skills that mean only you can do that particular job in the way the customer wants. Give the customer maximum value for money!
Don't break the law – and don't let your customers do it, either
Around the world, the law is looking more and more closely at the way online business is carried on. There are things you need to do, and documents you need to provide, to be compliant.
If ever there was an example of reinventing the wheel, it's starting to write a Privacy Policy, Terms of Use document, or trade mark assignment completely from scratch. They've all been written a hundred thousand times before, and by lawyers (which you, probably, are not), so why spend that time when you don't need to?

You can download those agreements right here, at no charge at all – and we're throwing in, also completely free, a Website Development Agreement. If you are designing websites for others, don't you think it's a good idea to have a completely foolproof, watertight agreement backing you up? Well, here it is.
More icons!
There must be very few web designers who don't regularly need to lay hands on an icon, which is why icons make such very good design freebies. Here's a completely different selection from those above – but still free!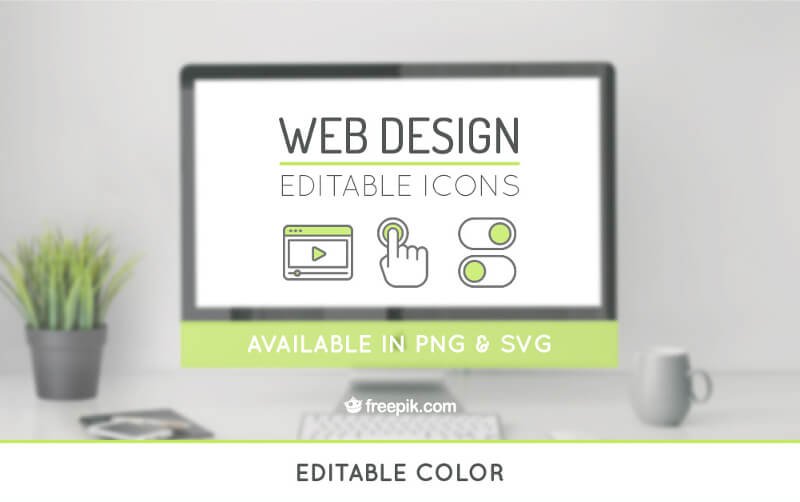 They are in AI and EPS format, so you can scale them, color them, adjust the line weight, and generally play with them any way you like. You can put your own personal design stamp on them, but the hard work has already been done for you.
What? You went to a cafe to EAT?
Yes, of course, cafes and restaurants and coffee shops are places to eat and drink – but they're far more than that. They are meeting places – for friends, for family, for whole communities. People talk there.


They exchange news, information, movie reviews – and their websites, if they are going to give the whole picture of the place, should reflect that. If you run a cafe, a coffee shop, or a restaurant, and you need a better website, take a look at this completely free PSD template . It's called "Coffee Shop." It's customizable, so yours won't look like anyone else's. It's fully responsive and that's very important now that Google is emphasizing mobility. And it was designed around SEO, so it will help people find you when they search online for somewhere to meet. (And eat).
Why use a mascot?
We'll tell you why you should use a mascot. You've already got a logo, and it's by your logo that people recognize your brand. That's good, but it isn't enough. Mascots are also very important in branding, because they provide a substitute "person" to speak for you. A person who can have the looks and the voice that you want your customers to see and hear. Designing a mascot can be fiddly. Web design freebies like this one make it a piece of cake.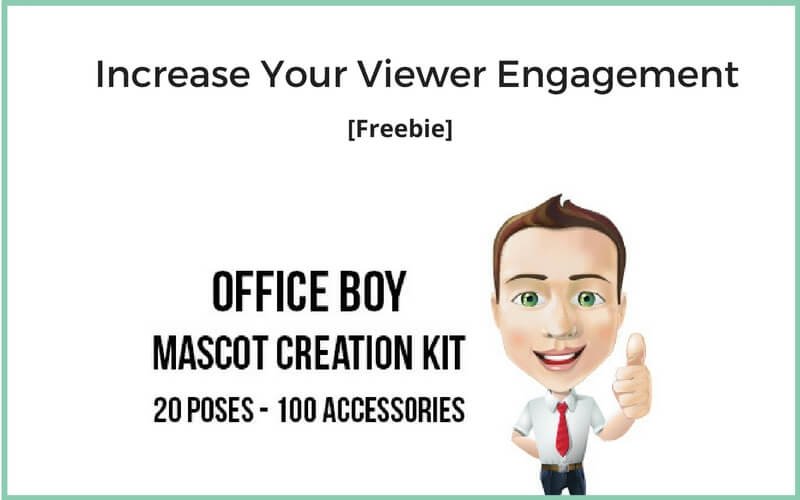 You'll get a mascot in 20 different poses, together with 100 different accessories so that you can customize it anyway you like. 100 possible additions to 20 different bases is a huge number of possible combinations. It comes in JPEG and EPS format for ease of use. Get yours, and let your mascot start speaking for you today.
Emails are hard to beat
Here are some things you might find interesting:
Experian Marketing Services says you get six times more revenue from transactional emails than from any other kind
eMarketer says that Business to Consumer companies who automate their email programs see a huge rise in conversions
The Lenskold Group sales there's nothing to match email when it comes to generating new business
So email is important. Okay. But knowing it works isn't the same as doing it successfully. If you have any doubts at all about your ability to produce outstanding emails that will increase your conversion rate, we have the answer.
It's a completely free email template that will make you wonder why you ever bothered with Facebook and Twitter. It's customizable. It's responsive that Google/mobility thing again. If you use MailChimp or CampaignMonitor, this template is compatible with both. And if you use Outlook (and you do. Don't you?), the template is exactly the width you wanted to be.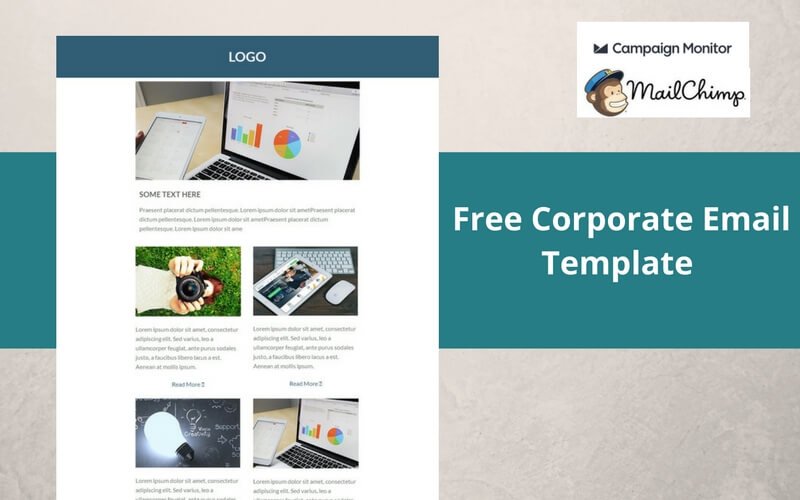 Get your backgrounds here. They're lovely!
We have 100 assorted grunge backgrounds to give away completely free. Backgrounds matter, because they can make or break your web design. But do you really want to spend the amount of time it takes to design one? When you have so many other things demanding attention? We are back here to not reinventing the wheel.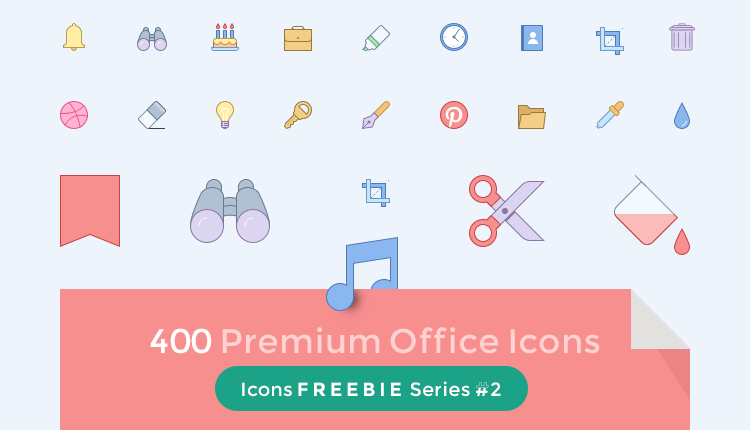 We are back with icons once more. This is a freebie package of 400 Premium Office icons . They come in PNG and SVG formats, they have an extended license (so you can use them for pretty well anything you want), and the range of possible uses an enormous. What are you waiting for?
The Amethyst PSD template
This is another PSD template, but this time its multipurpose. It's very efficiently layered, which makes customizing it easy. It's totally responsive, so you're all set for the Google drive to mobility. Whether you're using it for business or as an online shop, the lovely clean lines and modern look mean it will fit perfectly.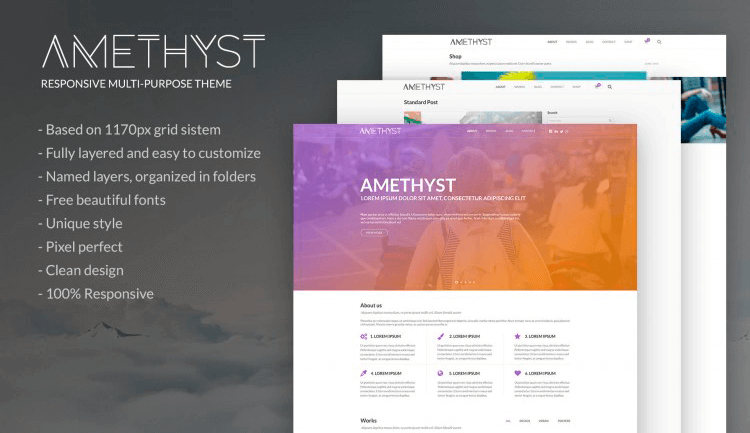 It comes as standard with all the usual pages, PLUS there's space for a portfolio, and pricing tables. Normally you'd pay serious cash money for a template like this, and we are giving it away for free. We must be crazy!
What can't you do with fractals?
We live in a competitive world. Just to survive, never mind to rise to the top, you need to stand out from the crowd. How to do that? Well, fractals are one way. A fractal is a complex, never-ending pattern. But why are we telling you that? You're a designer. You know what fractals are. You also know how long it can take to get one that you're happy with.

You'll find that the only thing that limits you in using them is your imagination. Backgrounds? Highlighting a call to action, or some other part of the page? Making a button look really special? It's up to you.
They are high quality, they're in PNG format, and it is our belief that, once you download them and get to work, you'll find use after use for them.