Today, websites have become important for business owners and modern companies. Websites have become useful for a range of reasons, including brand promotion, audience engagement, e-commerce business and more. Today, we have a variety of website building solutions in the market, since different websites serve different business goals.
Content management systems deliver effective solutions for modern businesses which require a simple website with basic functionality. Today, a lot of such systems are available in the market and they allow business owners to build and manage a feature-rich website. These systems are also quite useful for setting up and running a modern e-commerce website.
Today, online shopping has turned out to be very convenient for customers as well as businesses. E-commerce is one of the fastest growing businesses in the market. Business owners are very keen on developing a robust e-commerce website which has all the necessary features for running an online store. Several business owners turn to content management systems for their e-commerce website building solutions, such as Joomla, WordPress and Magento. Besides, there are also a range of free software applications which allow building and integrating an online shop in to their website. So, here I am presenting a list of some popular and open-source online shopping cart solutions for business owners. The list includes standalone software applications, advanced E-commerce platforms and modern content management systems. So, let us check out the list of 10 Online Shopping Cart Solutions for E-commerce Businesses.


VirtueMart is one of the most popular E-commerce solutions for Joomla-powered websites. It is a free and an open-source solution which is compatible with Joomla 2.5 and Joomla 3. Moreover, there is a vast amount of documentation, extensions and other resources available which allow integrating additional features in to an online store. VirtueMart allows customers to manage cart contents, calculate shipping cost and do a lot more tasks with ease.


PrestaShop is a professional software solution for building a free online shop. The application offers a range of features for business owners, including product catalogue management, multiple language support, store designing tools, mobile-friendly version and real-time reporting tools for order management, inventory management and business turnover calculation. PrestaShop integrates with several payment solutions and gateways including credit & debit cards, HiPay, Skrill and more. Besides, it also provides a range of marketing tools for integrating features like online banners, discounts, subscriptions, add-to-cart with cross selling, product review, filtered search and more.

osCommerce is a free and an open-source software product which allows modern businesses to set up a fully-functional online store with ease. With support for 150+ payment methods, osCommerce is one of the leading online shopping solution providers in the market enabling business owners to sell products and services through their self-hosted e-commerce website. It is available in numerous versions offering online store creation tools, administration backend tools and a catalog front end. osCommerce has server requirements of PHP and MySQL. Moreover, there are 7,000+ free extensions available which allow online shop customization.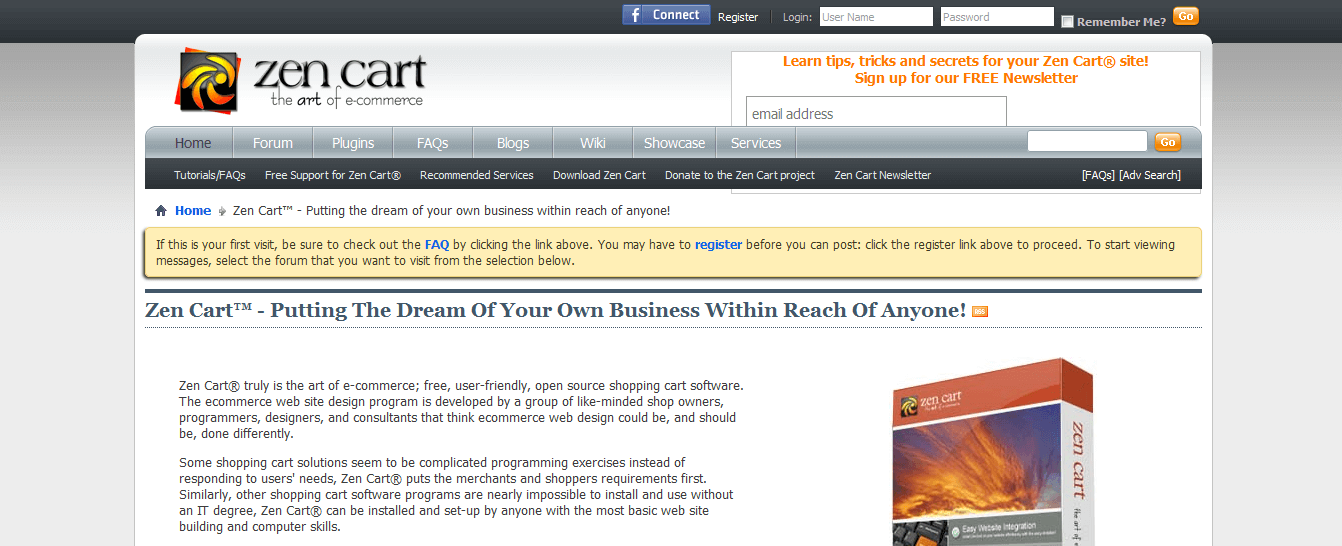 Zen Cart is a free and an open source software application for setting up an online store for modern e-commerce businesses. The application runs on servers having PHP, Apache and MySQL. Zen Cart allows hosting an e-commerce website using one's own domain name as well as supports multiple hosting solution providers. It also has a built-in integration for multiple shipping and payment methods. Besides, Zen Cart offers template customization features, multiple language support, marketing tools, custom product types, pricing tools and more.

CubeCart is a robust e-commerce solution for small business owners, big companies, independent retailers and merchants. Web developers also use Cube Cart for their e-commerce client projects. CubeCart is a free shopping cart solution which runs on servers having PHP and MySQL. Businesses use CubeCart for building modern online stores which are replete with features, like support for multiple payment methods, product pricing tools, advanced search box, shipping calculator, marketing tools, social media integration and more.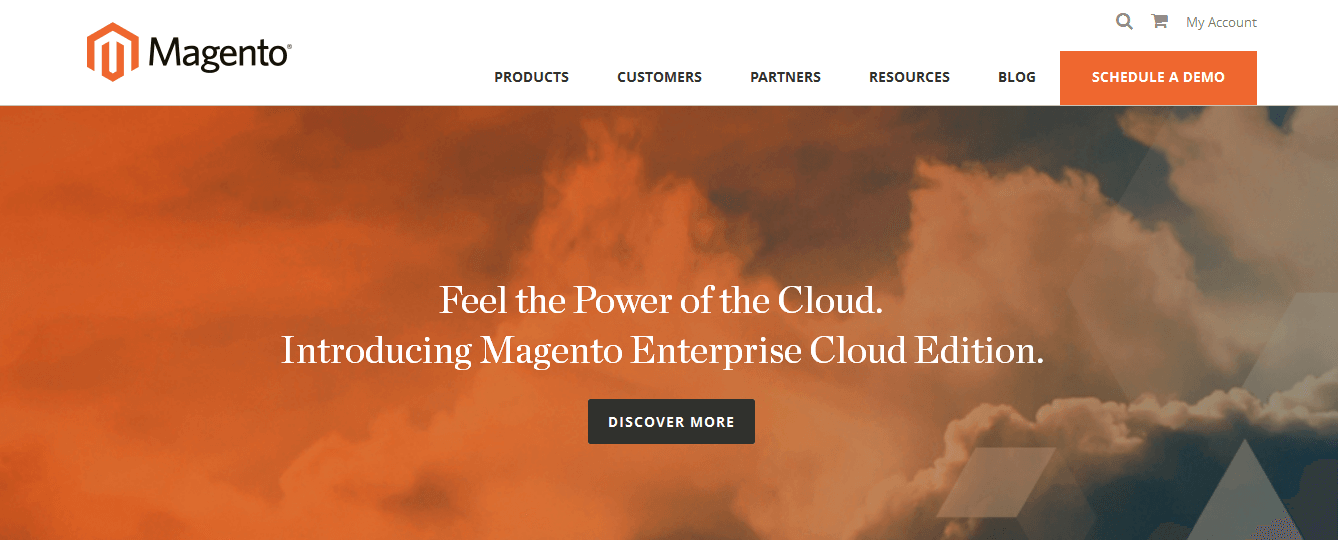 Magento is one of the leading providers of e-commerce website building and hosting solutions. It is one of the most widely used e-commerce content management systems in the market. Magento is available in a range of free and premium versions providing a suite of modern features for building an online shop to sell products or services. Besides, an open-source platform, Magento also offers a cloud-based e-commerce platform offering features like order management, in-store solutions, catalog management, powerful SEO and marketing tools, secure payment gateways and more.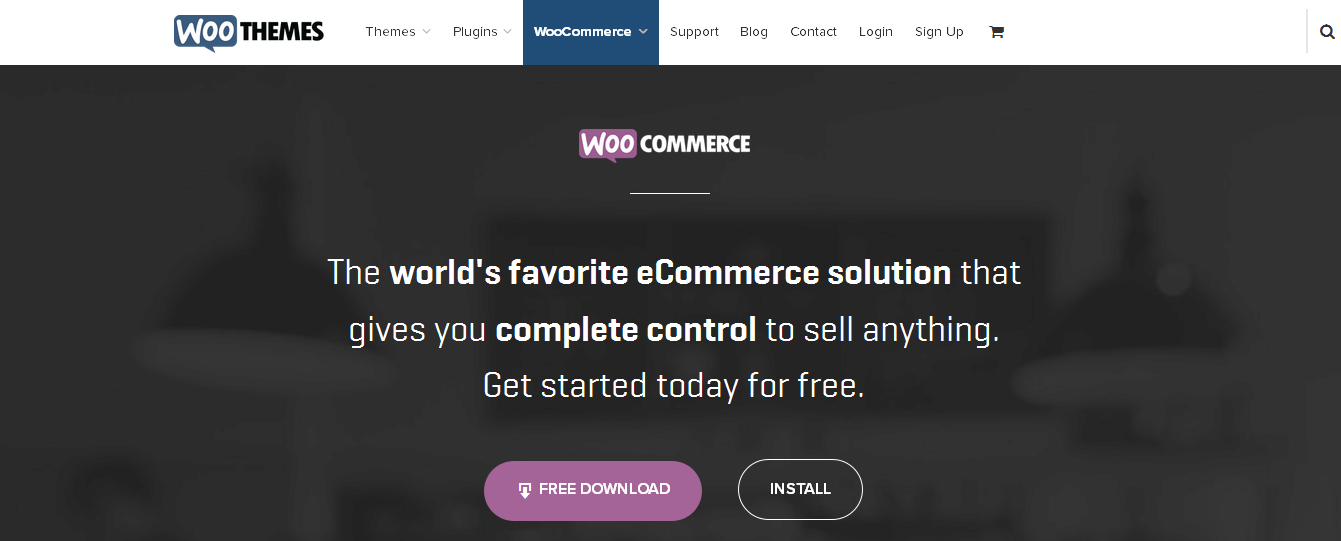 WooCommerce is an online shopping cart solution for companies or developers who want to harness the power of WordPress CMS as well as for business owners who want to use their existing WordPress site to start an online store. WooCommerce is a WordPress plugin provided by WooThemes which allows building a feature-rich WordPress-powered e-commerce website. WooCommerce offers built-in SEO and marketing tools, reporting tools, integration with several payment gateways, shopping cart management features, shipping tools and more.
Moreover, if you are a technical person and want to have full control of your eCommerce store, then you can use WooCommerce for your online store. It is far better than Shopify. Also, WooCommerce has thousands of free and premium design themes available. Check out a detailed comparison between Shopify vs WooCommerce.

LiteCommerce is a standalone web application for setting up an online store but it works more than just a standalone shopping cart solution. It is compatible with Drupal CMS and the E-commerce CMS package includes Drupal CMS and LiteCommerce shopping cart. LiteCommerce provides tons of features, including customizable layout design, several payment processing options, image galleries with modal windows, Ajax loading, pricing tools, catalog management features and more.

3d Cart is also a well-known e-commerce platform for setting up a modern online store. 3d Cart provides hosted shopping cart software solutions for entrepreneurs, small business owners, e-commerce start-ups and other online businesses. The platform offers an online store builder, customizable templates, mobile-friendly design, product image galleries, search engine optimized shopping cart, integration with 200+ payment providers and more. 3d Car provides a front-end admin interface which allows controlling an online store over the web without requiring any technical skills.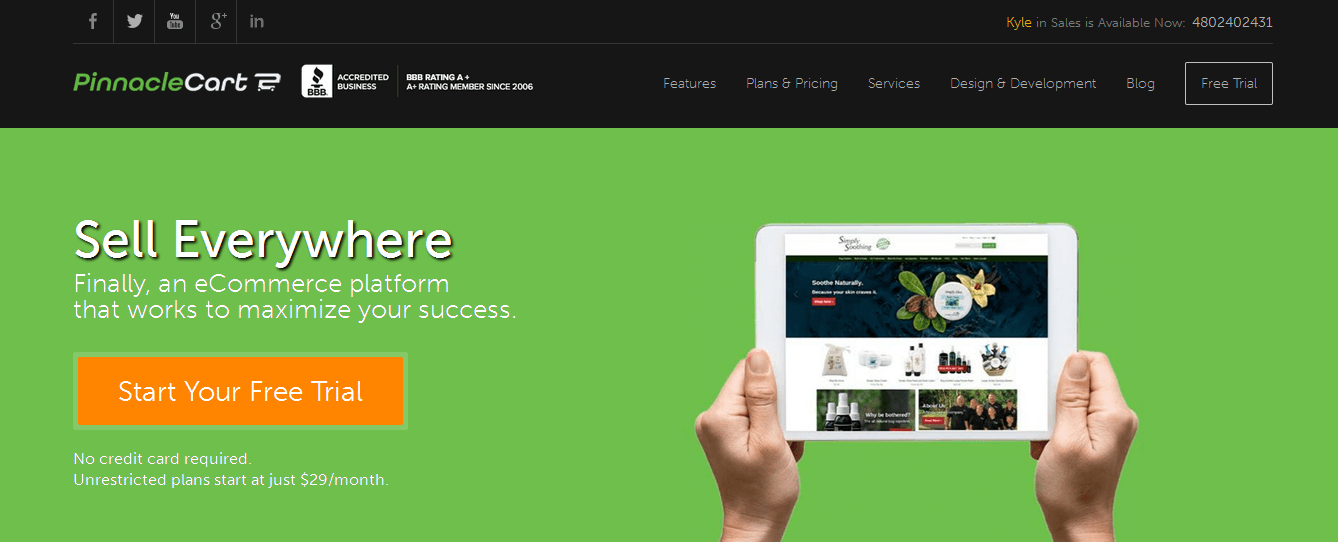 PinnacleCart is truly one of the best E-commerce solutions available in the market. This E-commerce platform allows building a modern online store with several custom features and settings. Some of its distinctive features include integration with QuickBooks, social media selling, availability of attractive and free themes and product distribution across multiple channels like eBay, Facebook and Amazon. Besides, PinnacleCart also offers e-commerce website hosting solutions, customizable templates, mobile-friendly version and more.
Conclusion:
With that we have come to the end of our list. I am sure that the platforms mentioned in the list will prove to be useful for a range of business owners to easily configure and manage an online store. The list features minimalist online store builders as well as powerful CMSs to run a modern e-commerce website. These shopping cart solutions are helpful for a range of online stores, including physical goods, electronic products, apparel, medical goods and more. In case you want to share any feedback or suggestions, then kindly write your thoughts in the comments section below.