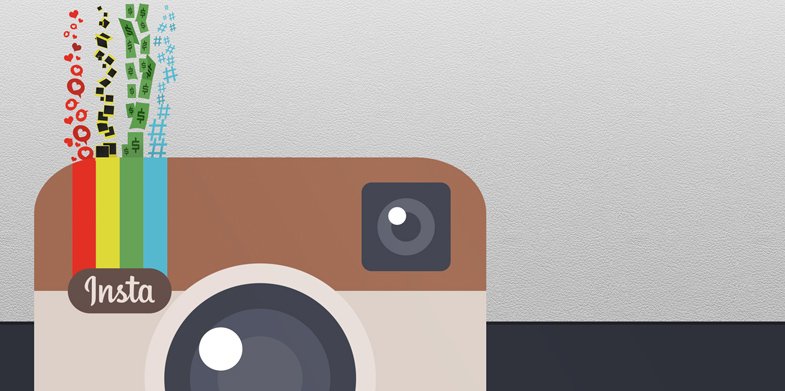 Instagram is now considered as one of the hottest social media platforms out there. There are s lot of reasons behind that but the main reason is the ease of use when it comes to Instagram and the image and video domination. People who didn't like all the noise of platforms, such as Facebook, found peace on Instagram and it is now important for marketers to look at Instagram as a marketing tool too.
In this article, we are going to look at 11 interesting marketing tips that you can apply to increase your reach on Instagram. Let's begin.
1. Use Hashtag
Always use hashtag for your images. Use a minimum of more than three hashtags every single time. Hashtags will help people to find your image even if they are not your friends or followers. Hashtags do not have those boundaries and that is why, they are extremely powerful. Perfectly used hashtags in all of your images can boost your profile . Also, you don't know who is going to end up seeing your share with the help of hashtag, right? It can be someone big who will re-share it to a lot of people. Let's keep the doors open.
2. Be Creative
It is very important for you to be creative with each of your posts on Instagram. You have to understand that social media is all about creativity and to get the maximum attention, you need to be more creative and create content that is attractive to the general public. It is not an easy task to create brilliant visuals and that's why, you have to be very good at design.
3. Be Relevant
Try to be as relevant as possible. Also, try to connect your profile's topic with the trending ones that are now happening around the world. For example, you have a cat profile on Instagram that talks about cats. You know that an important sports event is going to happen. If possible, dress your cat as a sports star and then post the image while using the hashtags for that event. You will get a massive number of share. This is how you will have to use your creativity to get more views and ultimately, more followers.
4. Use Bio Links
Instagram doesn't allow you to use links with all of your images. However, you have the option to use the bio links which is changeable. You can easily change your bio link to whatever you want and how many times you want. There is no restriction on that. This is why, you should always update the bio link to your website or to the most interesting blogpost that you recently did if you are into blogging.
5. Write Detailed Caption
Always write detailed captions of your images and videos whenever you post them. Captions are one way to engage your audience into a conversation. Try to ask them questions if possible and ask their responses on different things. This will improve your engagement ratio. The reason that detailed captions help is because this is the only place where you can tell your audience what you are up to. This creates a connection between you and the people who are following you which helps in every phase of marketing.
6. Interact with Followers
A lot of people including businesses take their followers for granted. Do not ever do that. Your followers on Instagram are vital for your success . They are not going to follow you for life if you do not give them the respect that they deserve. What should you do in this scenario? Always try to interact with your followers. Always answer their queries in the comment section and try to engage in healthy conversations with them. It is obvious that you cannot answer to everything if you are a big profile but try to do as much as possible or dedicate someone who will be responsible for replying to the audience queries.
7. Ask For Shout Outs
Companies like Shoutcart are famous because shout out is important in the Instagram lifestyle. You can compare this with a status update on Facebook for example. A shout out from a popular profile on Instagram can help you get a huge number of sales which you wouldn't have received otherwise. However, buying shout out is not the only option out there. You can connect with similar profiles on Instagram and DM (direct message) them to exchange shout outs too.
8. Manage Tags
If you do not want random people to tag photos and display them on your profile, then ensure that you monitor your settings option on Instagram. The settings option should give you all the details of how to manage tags. This is a simple but important thing to do. Also, do the opposite too if possible and tag the pages that are similar to your niche. This way, you will get a ton of extra viewers from those profiles.
9. Develop a Branding Style
Try to develop your own branding style. It can be as simple as a logo at the side of everything that you share or it can be as complex as an intro video before anything that you are sharing on Instagram. It is important to have a personal or a brand identity for people to remember you.
10. Comment Everywhere
Comment anywhere and everywhere till Instagram allows you to do so. You can comment on anyone's profile if you are following them. Take that advantage and comment as many times as possible being relevant. Remember, spamming is not going to help you achieve anything.
11. Use Call to Action
Lastly, use call to action to promote your business or blog. Ask people to read your blog or ask people to buy things if you want them to do it. There is no point in being silent about it. Selling or marketing is not a crime and you will have to be genuine to it.
Above are The 11 Best Instagram Marketing Tips that you should apply for Business.